Learning Values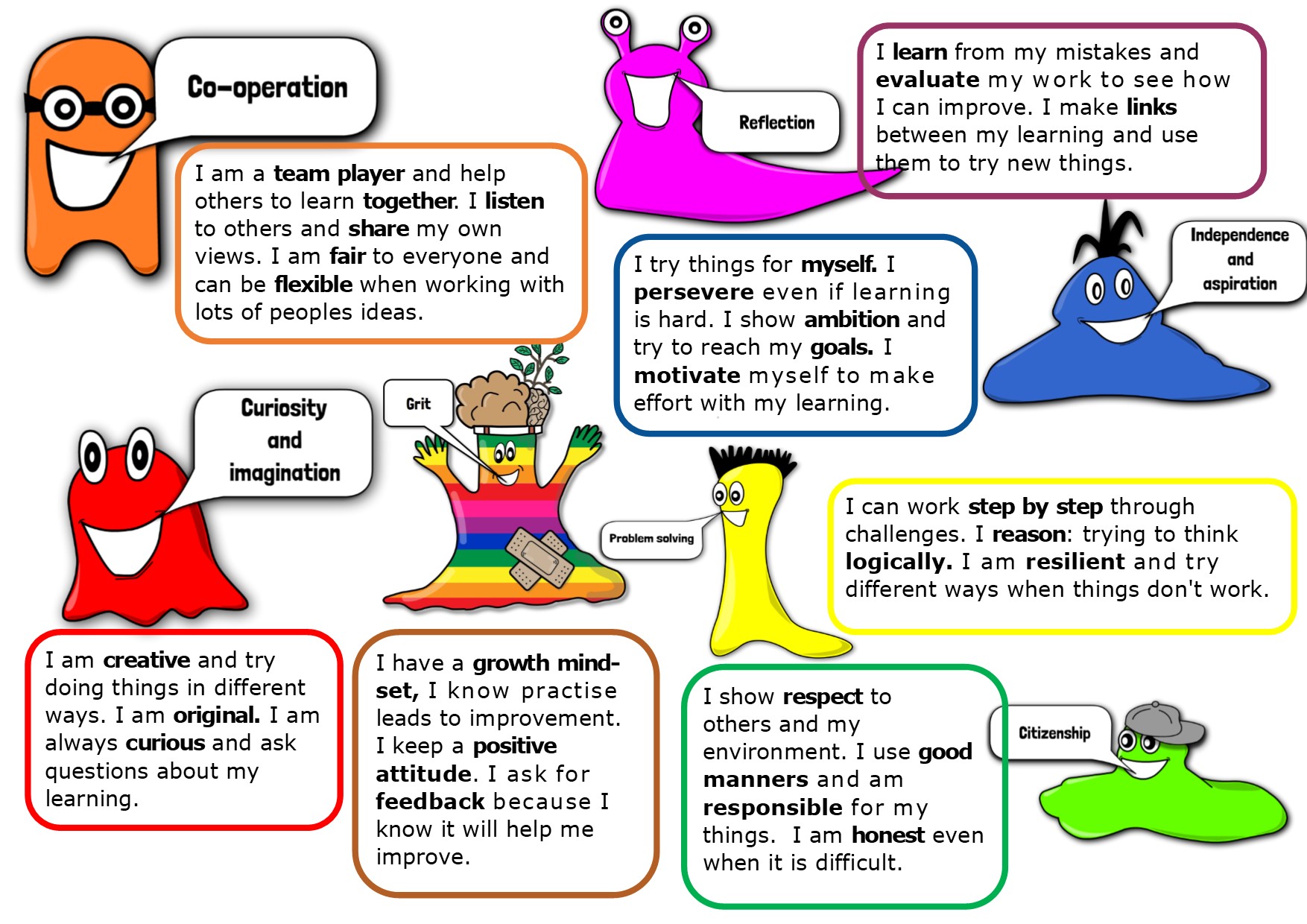 These are our school's key learning values. They were created to help develop 'all-round learners' and draw attention to the processes of learning, rather than just the products. They are skills which we consider to be vital for all learners, and for life, and we encourage children to strive towards them. None of us are perfect at using these skills but we're working hard to get better!
Each half term the whole school focuses on developing one of the learning values and celebrate how pupils have developed their wider learning values together. Here is the 2019/2020 overview: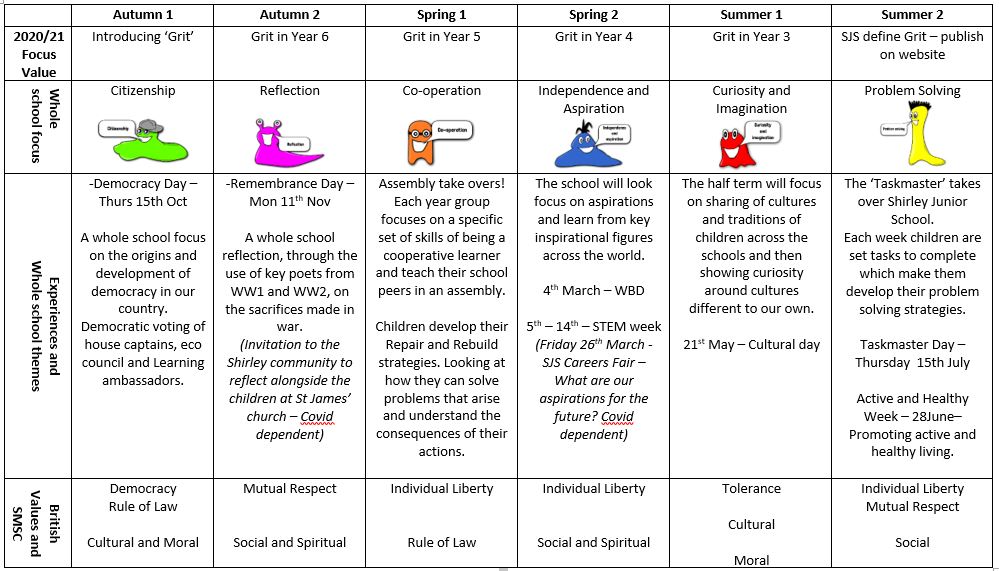 These learning values are a key part of every classroom. We believe that they will aid children in going beyond the recall of information and will help them to develop a deeper understanding of subjects. We choose one to focus on each half term and develop a range of activities around it - look out for information about these coming home in newsletters or via Marvellous Me.
You will see the learning values around the school; in classrooms, on display boards, in books and on planning; you will also hear them being spoken about by staff and children. If your child works particularly hard at displaying any of our learning values they could be awarded with an effort star, a headteacher award or a certificate in our celebration assembly.