Year 6
Here is where you will find all the home learning set for Year 6 pupils.
Every Friday the Year 6 team will set learning linked to Literacy and Maths skills for children to work on for the week ahead. These can be found in the weekly labelled tabs.
Update for Summer 2
At SJS, it is a right of passage to take part in one final project - 'It's a Wrap!' We ask children to use all of their learning value skills to help them in creating their final production, something to remember.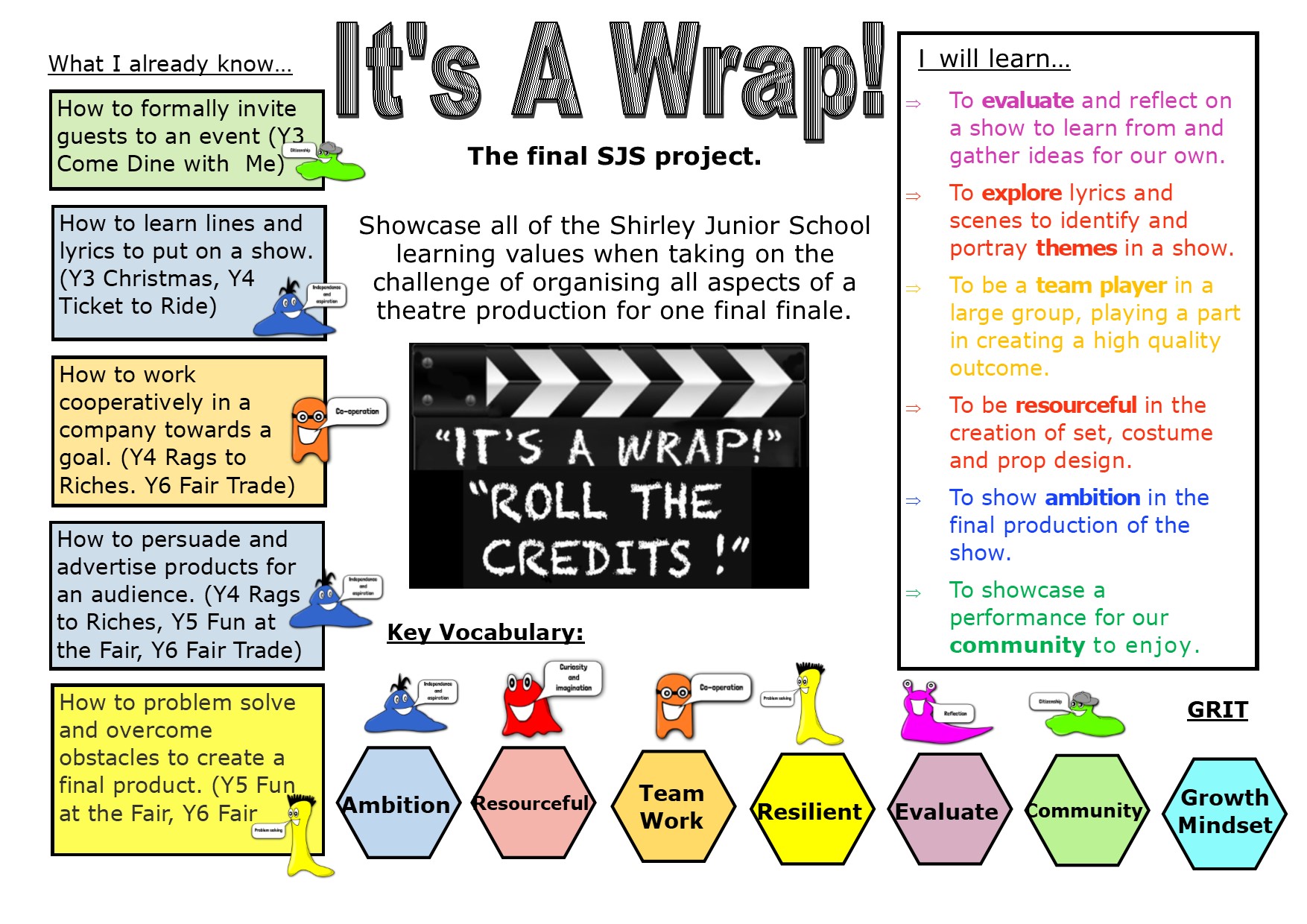 This year is no different - we will just have to rely on our problem solving skills a little more to overcome a few extra hurdles. A production will be created, by the children for the children and we KNOW they will make it the very best. The show has been selected.... and below is a video of your (crazy) teachers giving you lots of clues as to what it could be. Send your guesses on Reading Plus .....:) We're so excited!
There is a project grid - Holes for Spring 2 and Lab Rats for Summer 1 - with 9 activities for children to work through. Resources for these activities have been put into a resource pack also uploaded here. PowerPoints and teaching resources indicated in the packs will be found on the Year 6 curriclum page.
In the Spring term, each child became an author - writing the first chapter of their Wolf narrative. We encourage children to continue their novel using the plans and learning that they developed in Spring 1. We can not wait to read the next instalments of chapters and look forward to developing them alongside the children. (Top Tip: Don't rush to that end - hook your reader and keep them asking questions, develop the relationships and character through your chapters!)
Remember, the curriculum we teach is not the be all and end all in education. Do what you can online and know that it is ok to develop wider skills for children: play board games; do some gardening; try out new recipes; learn a language together; master that instrument; sort through your photos and tell them all about the people in them; find a new hobby or interest.
We are extremely proud of each of the Year 6 pupils and the hard work they have put into their learning this year and look forward to working with them, in a new way, over the coming weeks.
The Year 6 Team x