Welcome to Year 3
A big, huge Shirley Junior School welcome to our newest members of the SJS community. We are so very excited to be meeting you soon and can not wait to see you walking up our stairs in your dark green uniforms, hopefully in September.
Information for parents/carers including our welcome letter and prospectus can be found by clicking here or in the links at the bottom of the page.
On this page, our new to SJS Year 3 children will find lots of information about their new school and some ideas of what Year 3 is all about! We have already been working really closely with your infant school teachers and your new year 3 teachers (who you will see very soon) have lots planned to get to know you.
The Year 3 curriculum is filled with exciting opportunities to develop lots of skills. We will be uploading a video with a sneak peek of some projects you will do next year.
At SJS not only do we learn about reading, writing, maths and all the other exciting subjects, we also think very carefully about the skills we use to learn well. These are our learning values - skills which we think are REALLY important for all learners to develop. None of us are perfect at using these skills, but we're working hard to get better!

To introduce you to them, and in preparation of using them in Year 3 next year, we have created a little 'Learning Value Challenge Grid' to have a go at over the coming weeks.
Full download at the bottom of the page.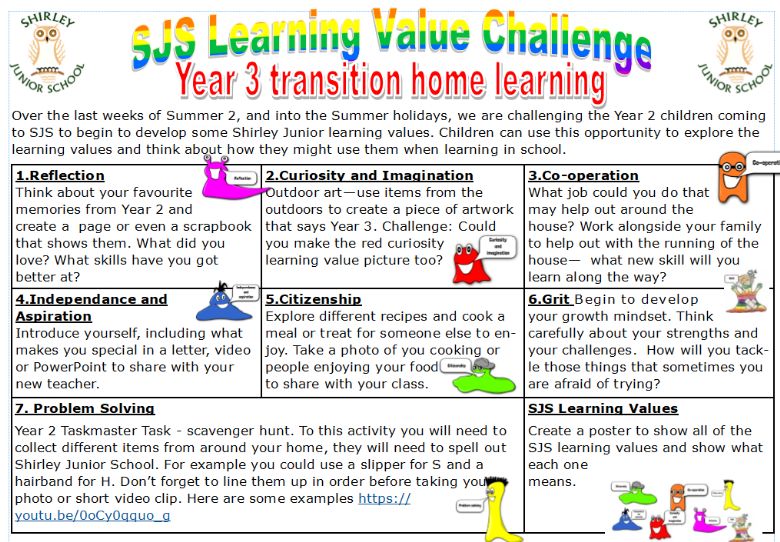 Also, our 7 learning values are hidden around our website. Have a little scavenger hunt and see if you can find them all whilst seeing all the things we get up to at SJS!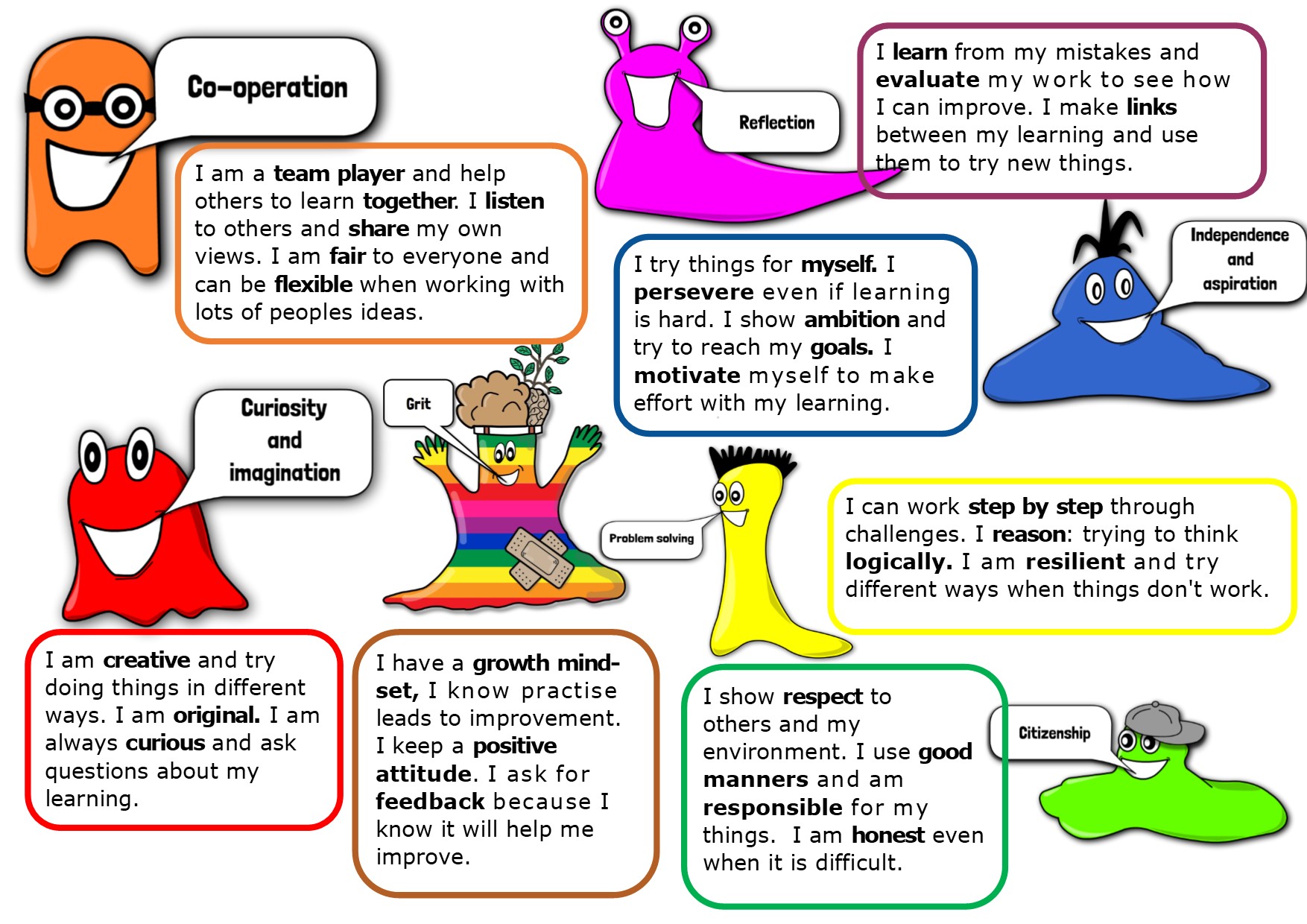 Introducing the new Year 3 Superheroes:
| | | |
| --- | --- | --- |
| Wordsmith | The Puzzler | Dr Sparks |
| | | |
Take a look at the attached documents, at the bottom of the page, to find out which teacher is which Superhero!