Vision and Values
Last academic year a vision for the two schools was created by adults and pupils at both Shirley Infant and Shirley Junior schools. We held a 'vision day' when all the adults who work across the schools came together to define a statement of intentions and aspirations for the children of both Shirley Schools.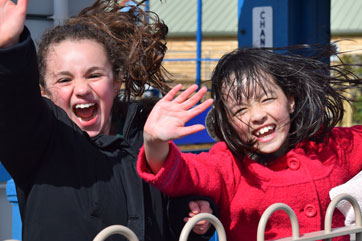 The children then had the opportunity to hear and discuss the statements when the Learning Ambassadors (Juniors) and the School Council (Infants) introduced the vision in assemblies to the children.
The Learning Ambassadors worked hard on some new wording for the vision and the statements below are taken from their work.
Our schools help us build up amazing memories. Our lessons will challenge us and leave us wanting to know more.
Each and every one of us is special and has the chance to believe in our dreams and to discover our talents.
Every adult in the school wants to get to know us and support us to be who we want to be.
Teachers help us to become the best learners we can be by giving us opportunities every day, helping us to persevere, helping us to think big and helping us to be ready for future challenges - so we can make a difference to our world!
We are very proud of our children, staff and supportive community and believe that this vision captures everything we aim to do for the children. We will endeavour to make this vision real and relevant as your children move through both our schools.