Star Learning
Well year 6, you have certainly impressed all of your teachers with the fantastic home learning you have produced this week. We are so proud of you all.
Week 6 home learning - Another amazing week of home learning produced from our fantastic year 6s! We hope you enjoy your half term in the sunshine, you definitely deserve a rest from all your hard work.
Road's End
Inspired by the short film Road's End, SJS readers and artists have created some fantastic pieces of work.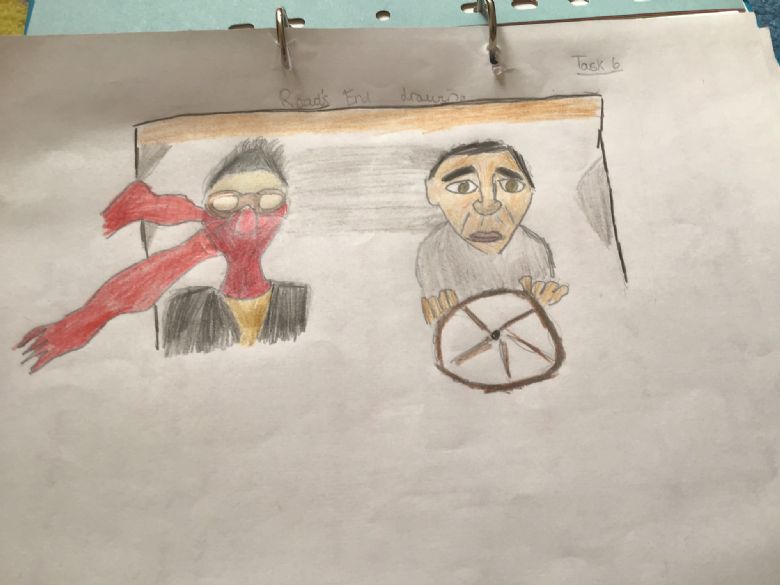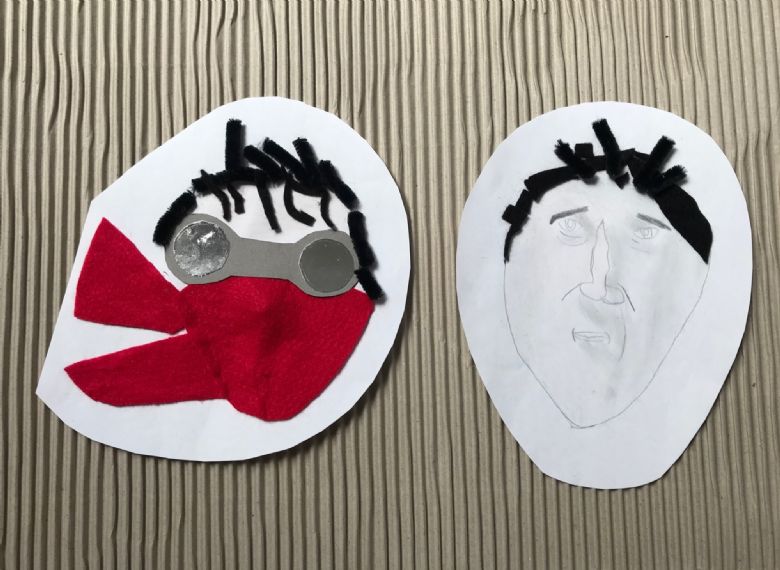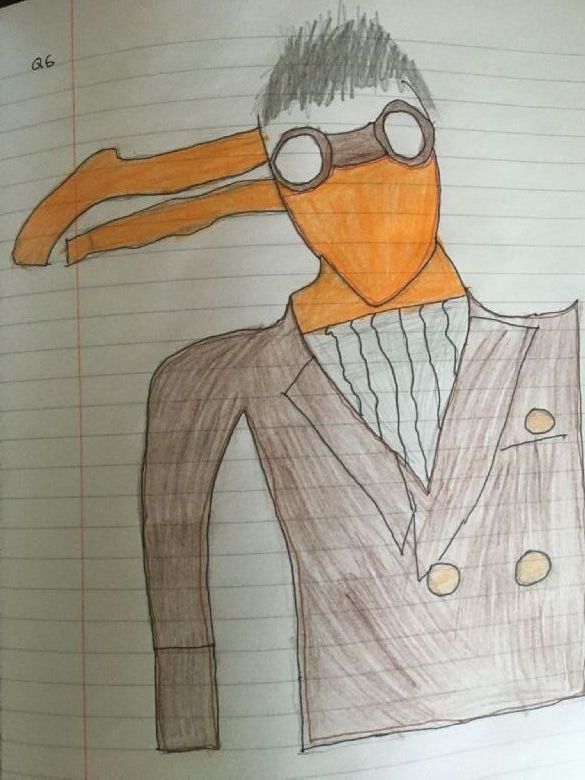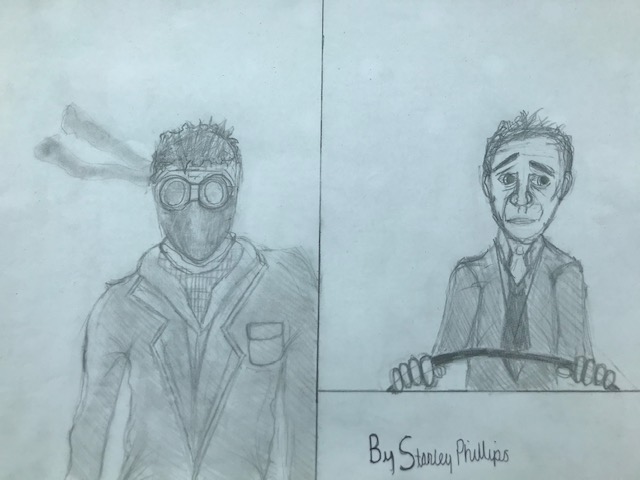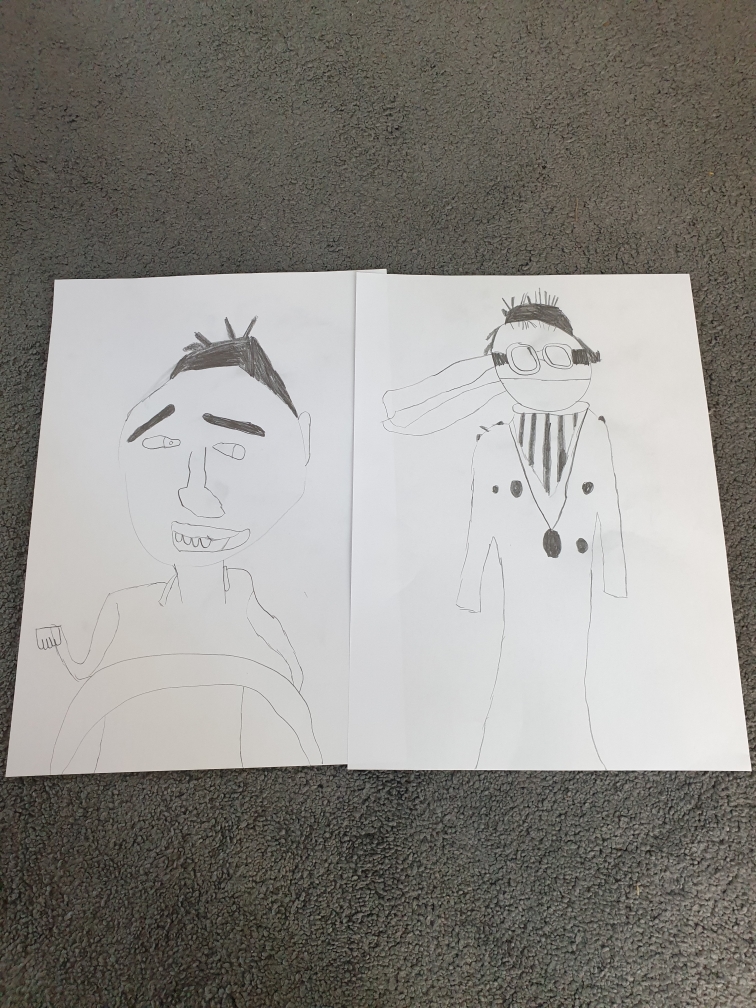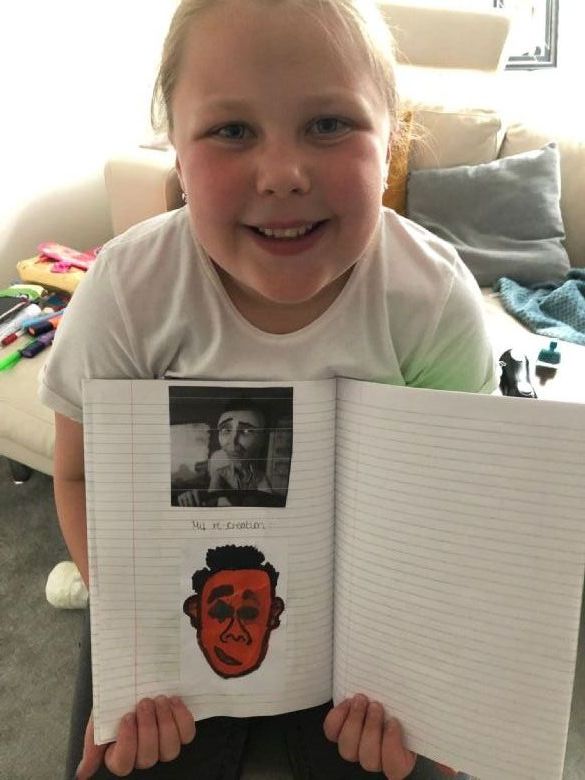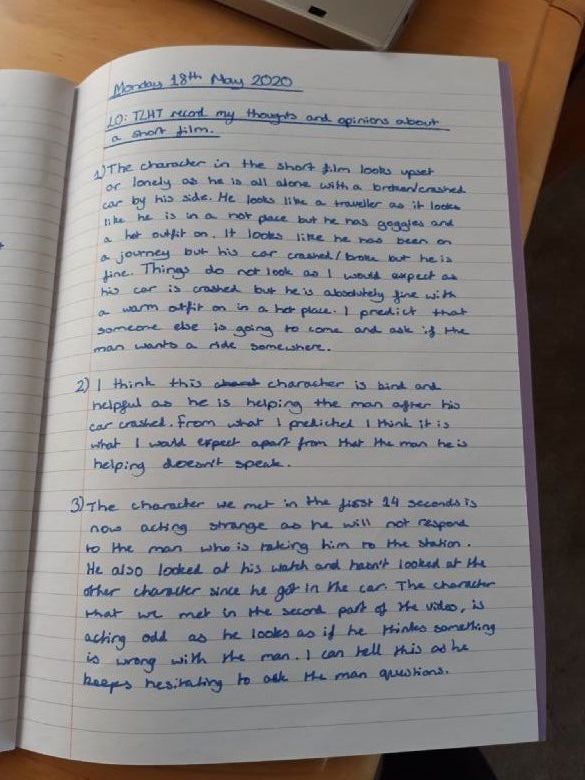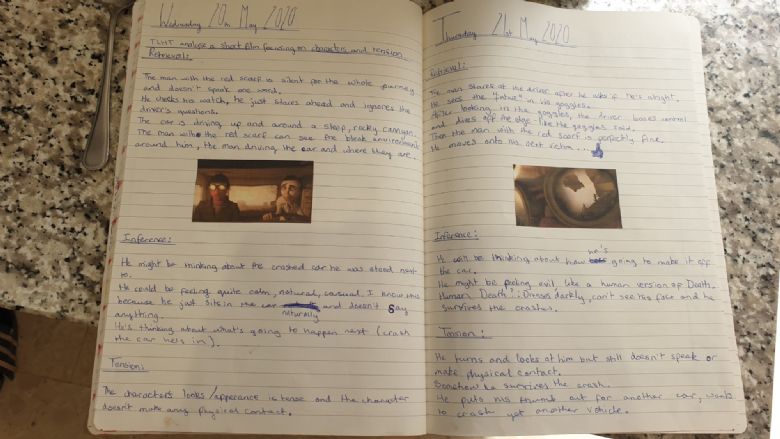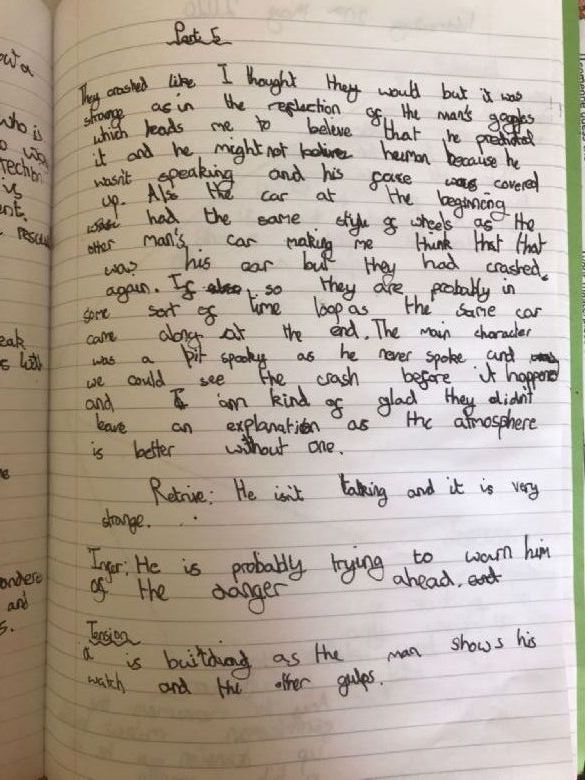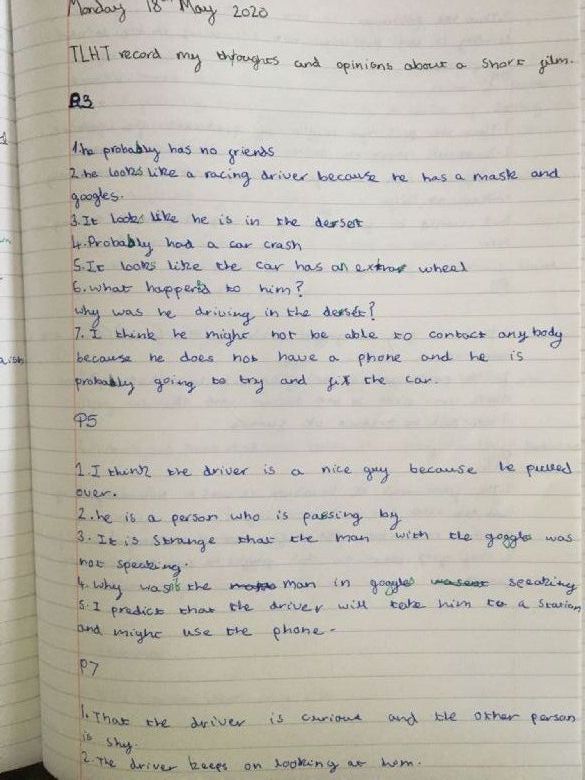 Holes
SJS writers creating writing inspired by the book Holes.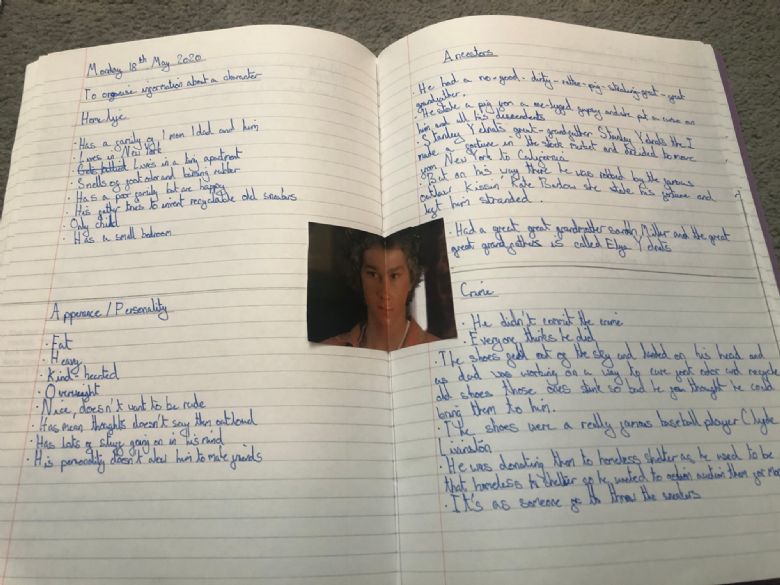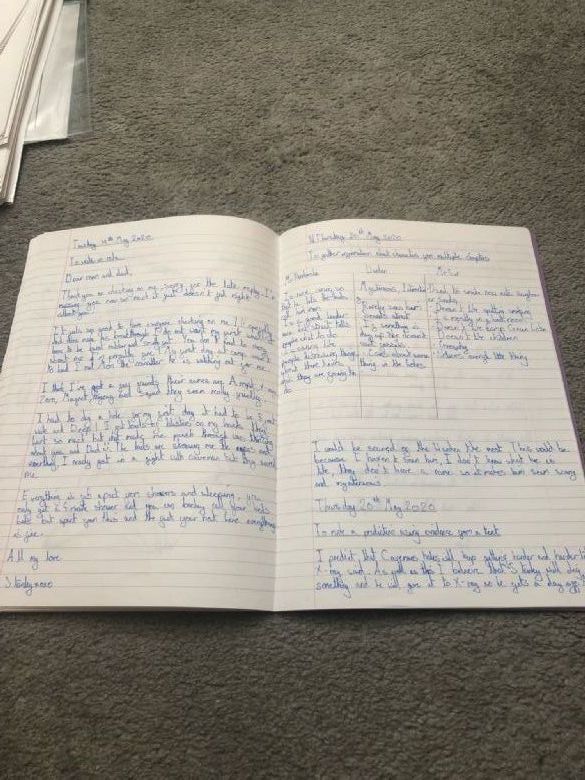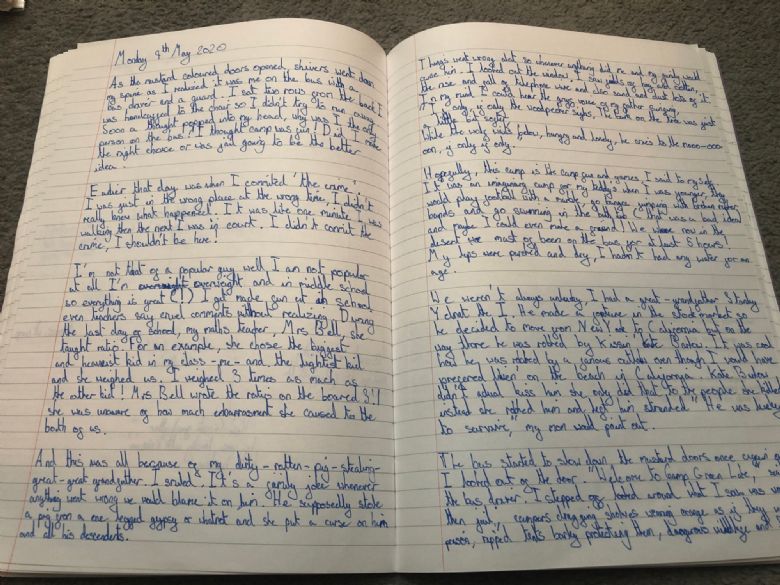 Lab rats
Maths, art and science too created using our Lab Rats project grids.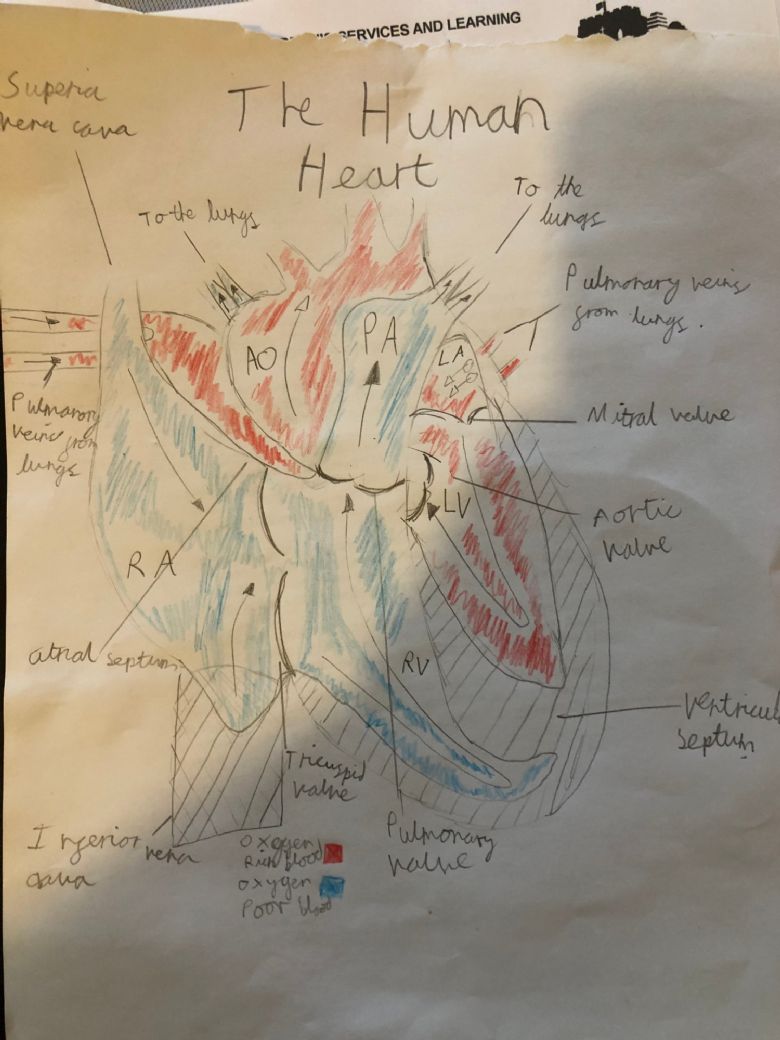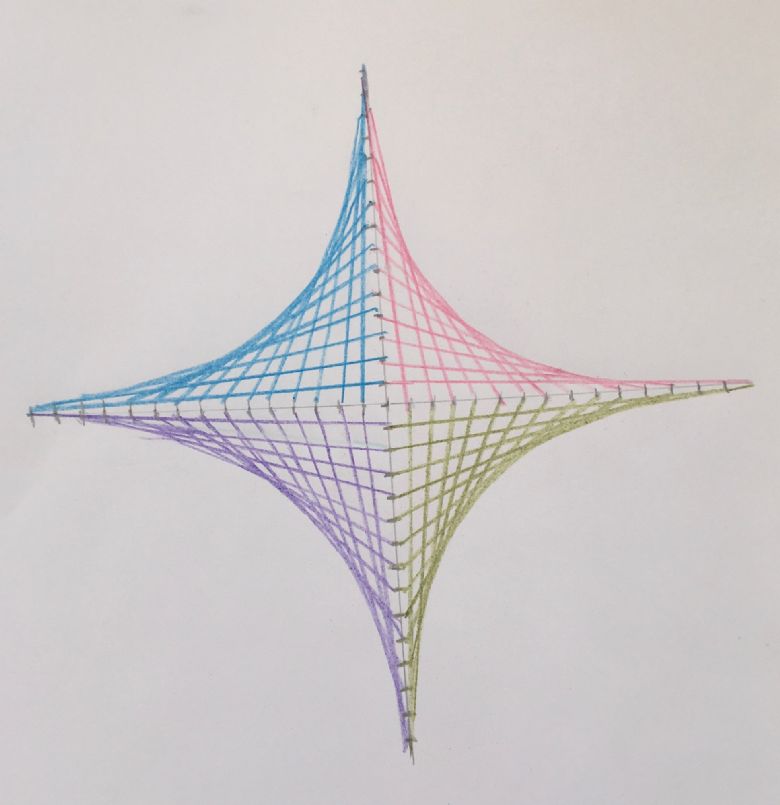 Week 5 home learning - Year 6 you have continued to work hard this week and have been trying out a wide range of different subjects. Thank you for the effort you continue to put into your learning, we are very proud of you all!
Art
SJS artists apply their skills to a new area of abstract art using a wide range of mediums. Check out how oil pastels have been used in the PDF.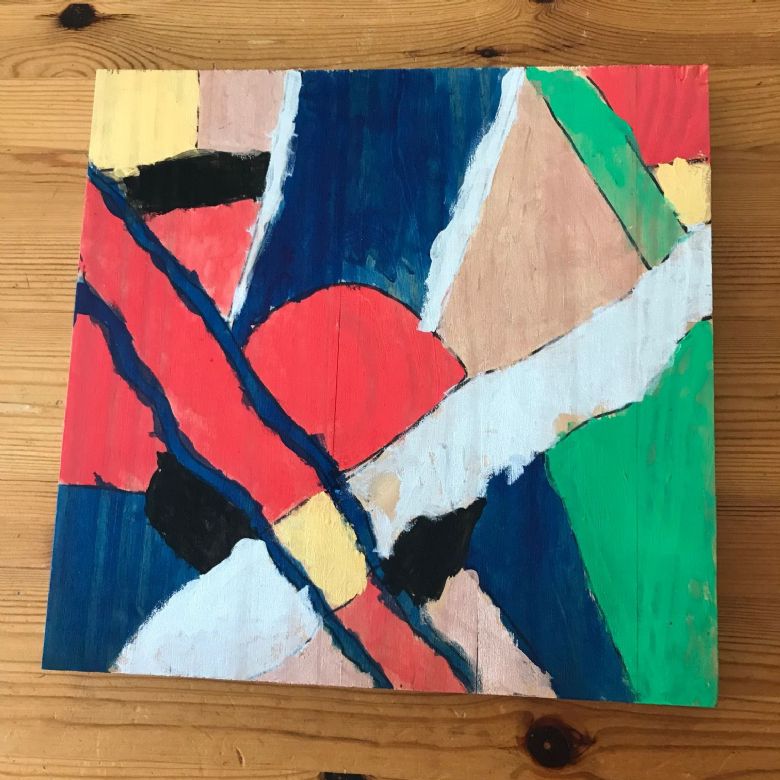 Comic book artists
More graphic art inspired by our Holes text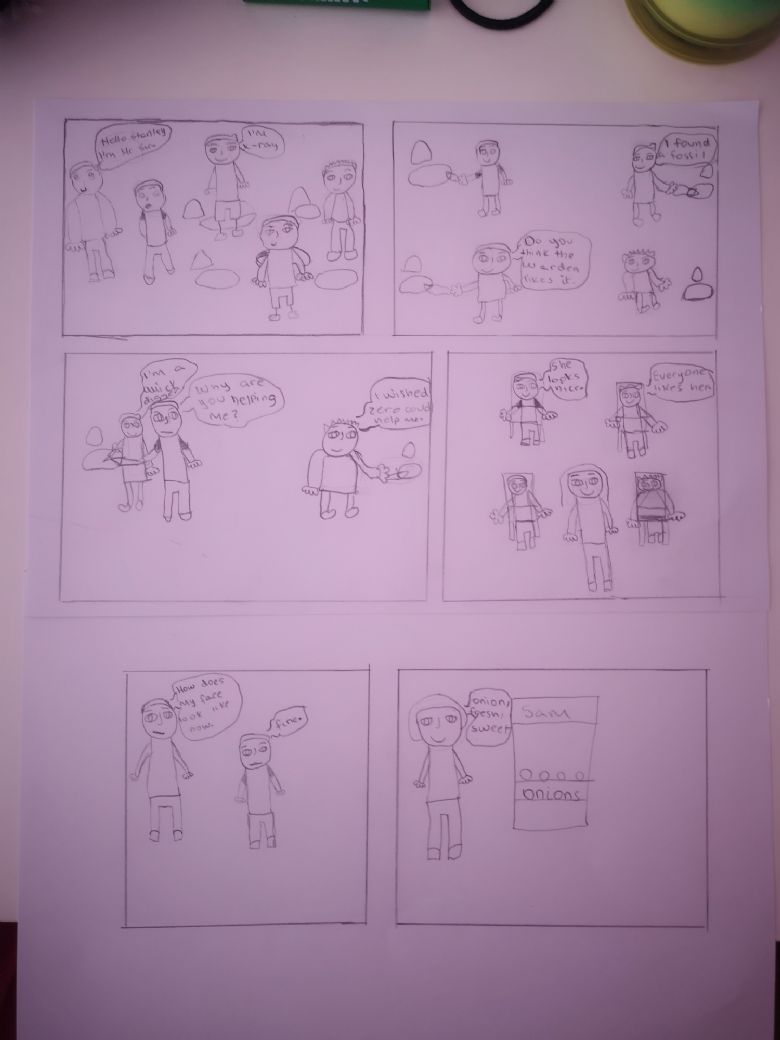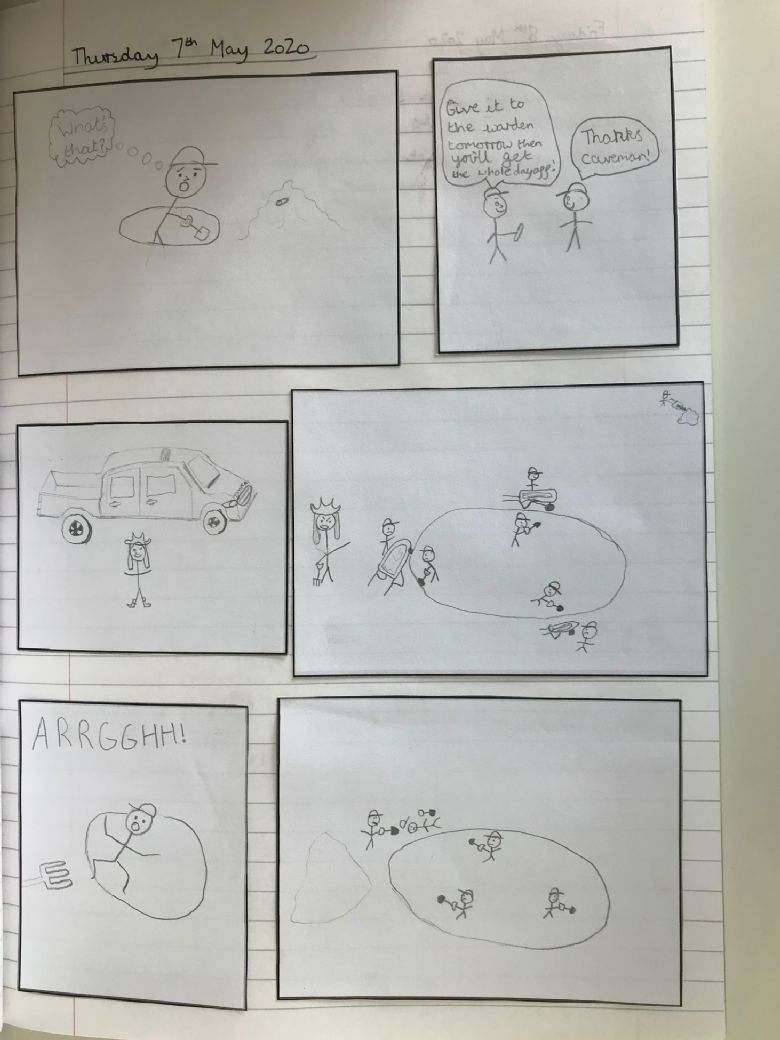 Science
From investigating hearts to experimenting with light, SJS scientists have been hard at work!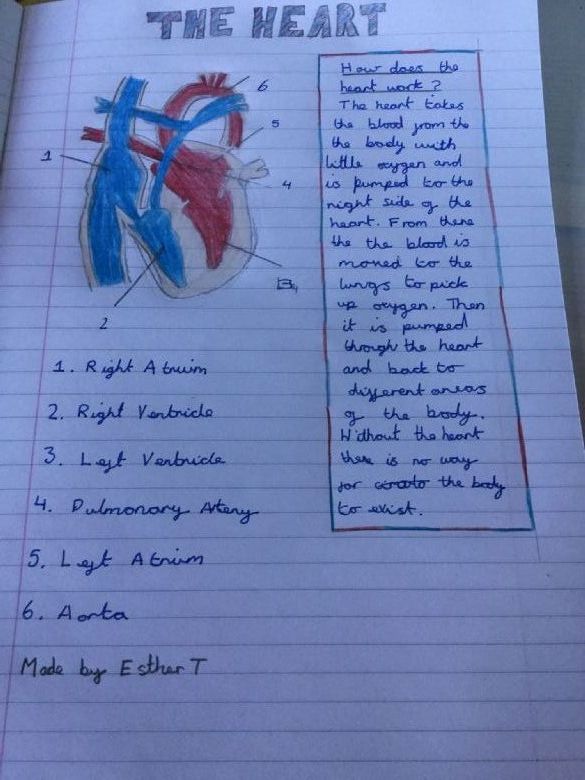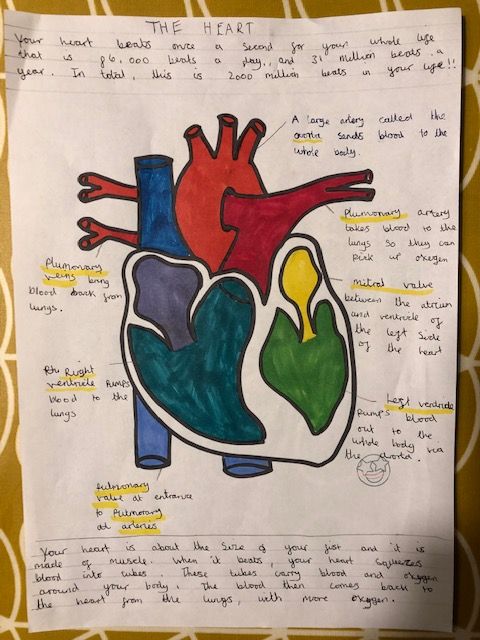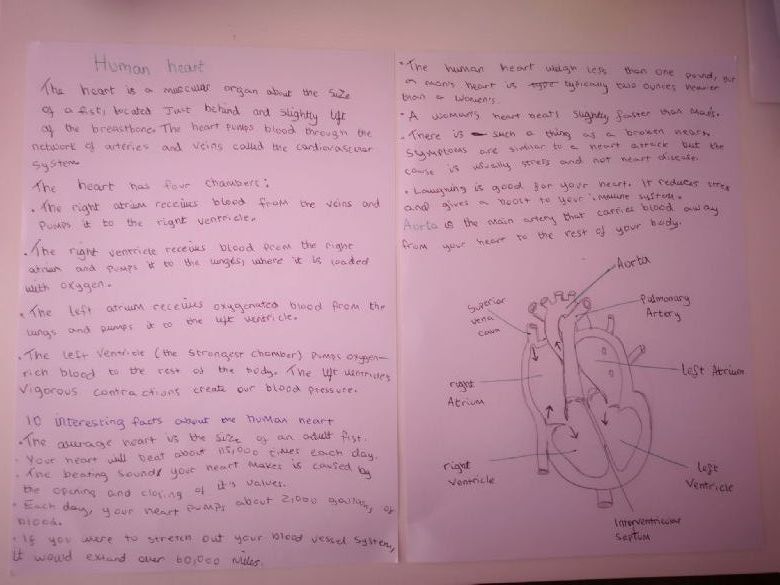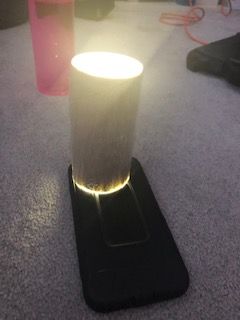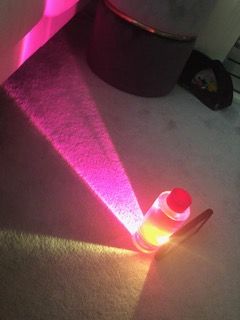 SJS authors
Inspired by recent events in our year group text, our authors have composed some thought provoking writing this week.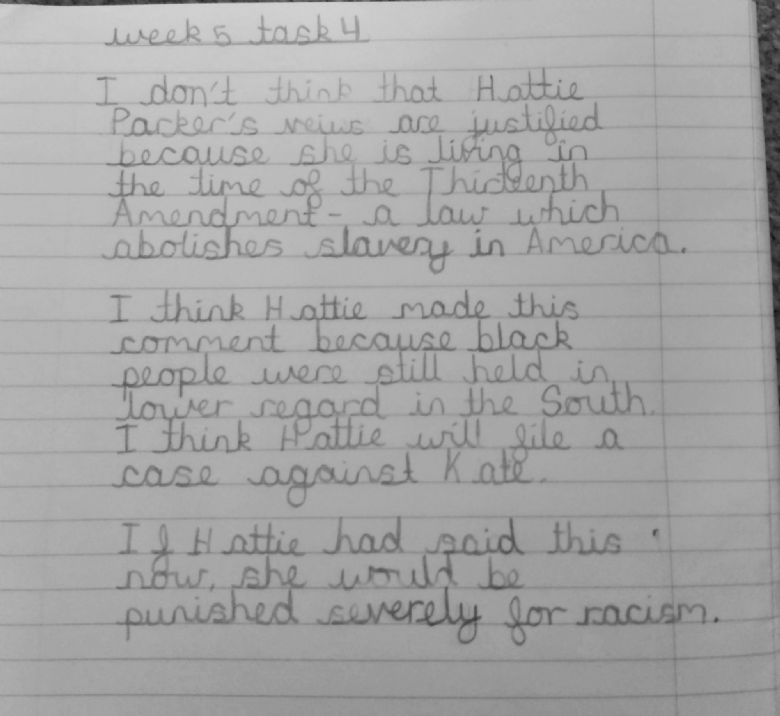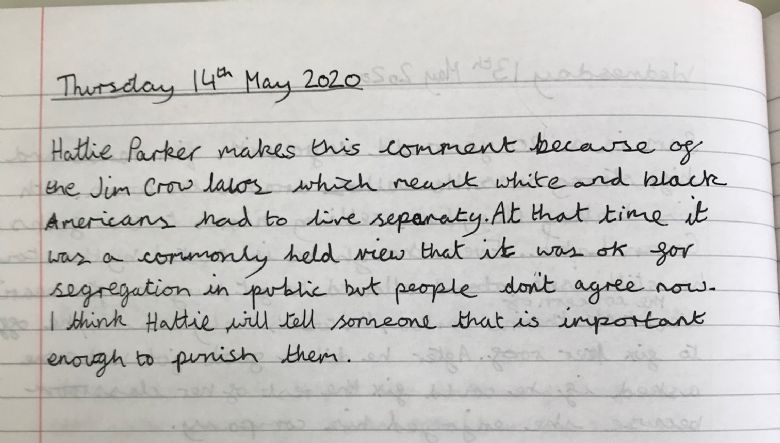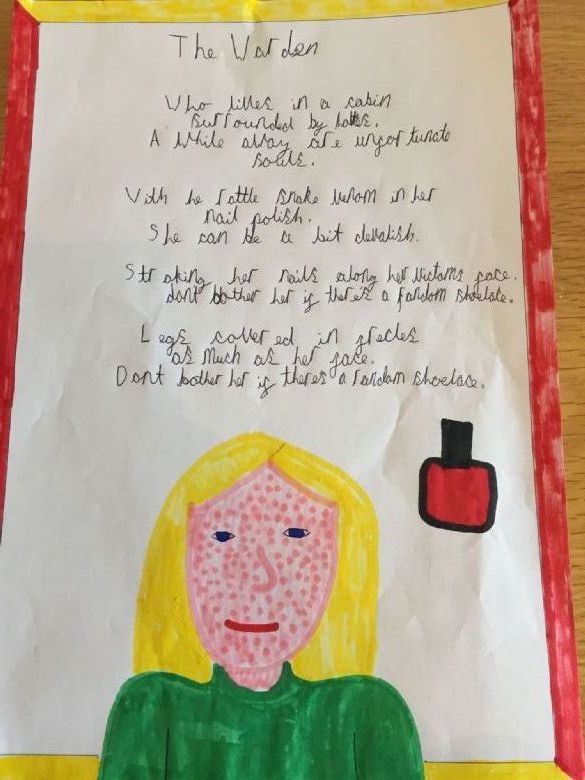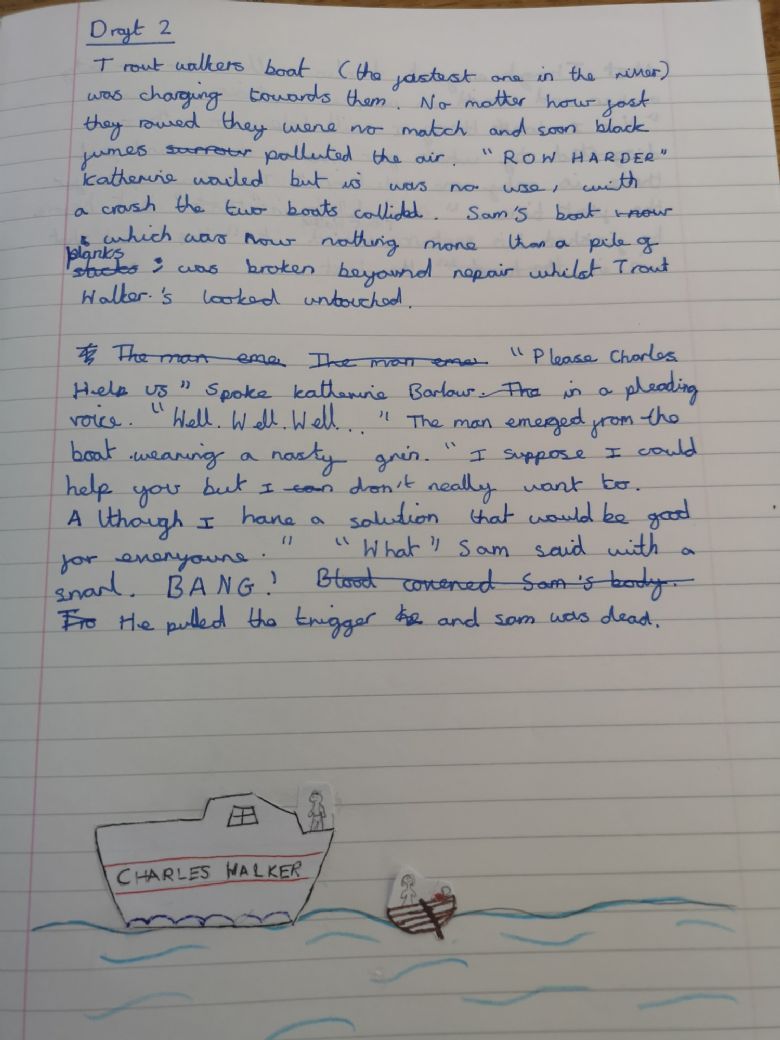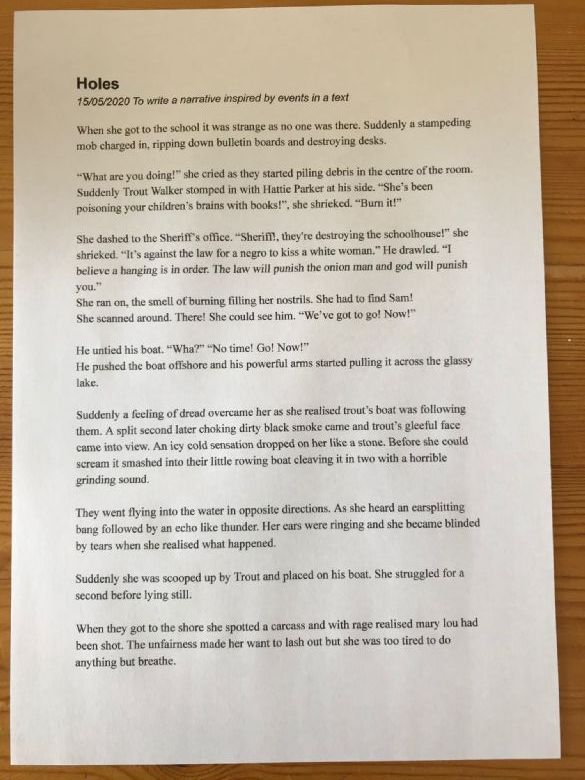 Week 4 home learning - Year 6 your poetry and creativity has truly made us smile this week! Thank you for the hard work you are continuing to put in! We think you are great!
Literacy
Year 6 are poets! Read the character poems that have been created - do you get an idea about what some of the characters in Holes are like?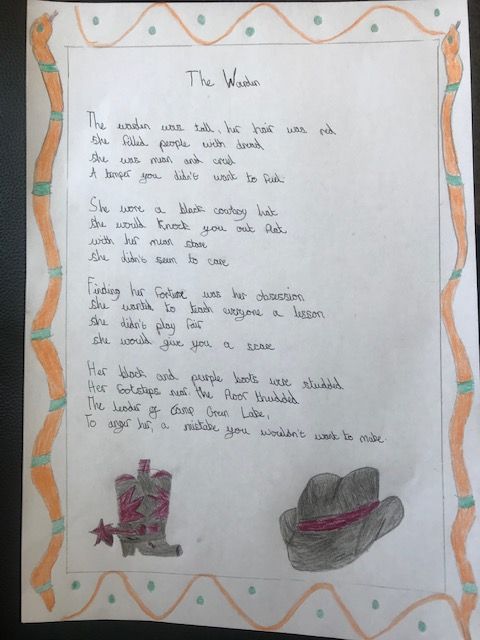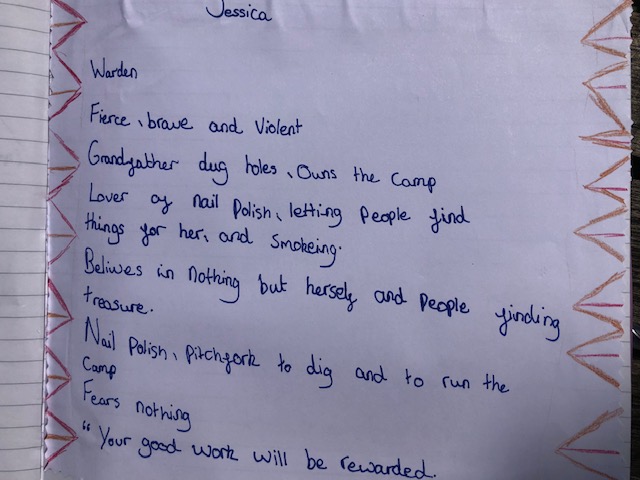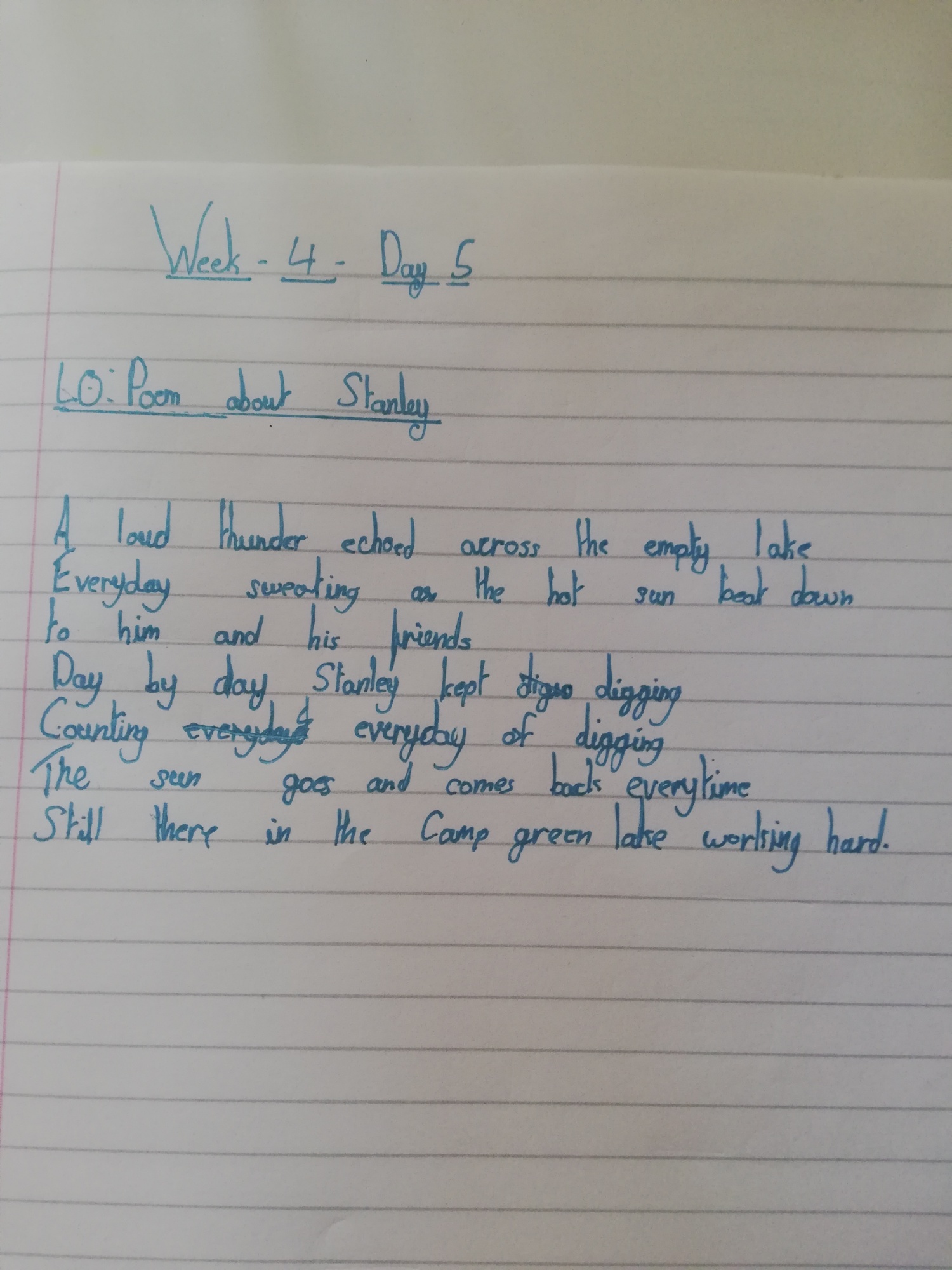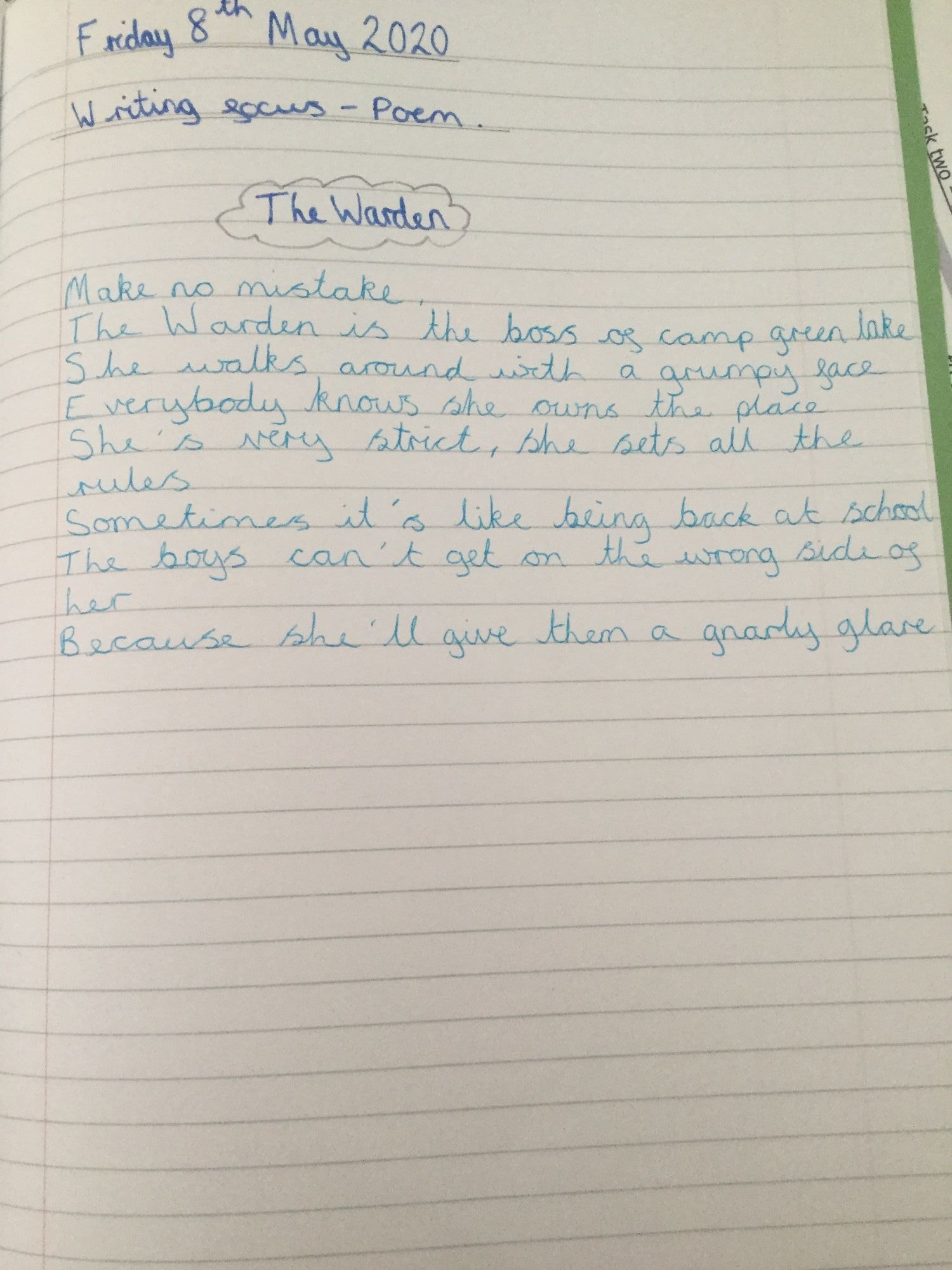 Maths
Mathematicians cracking codes and developing their knowledge of angles this week.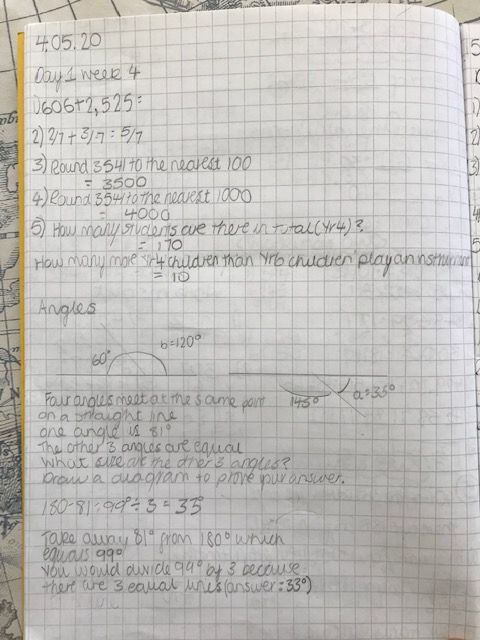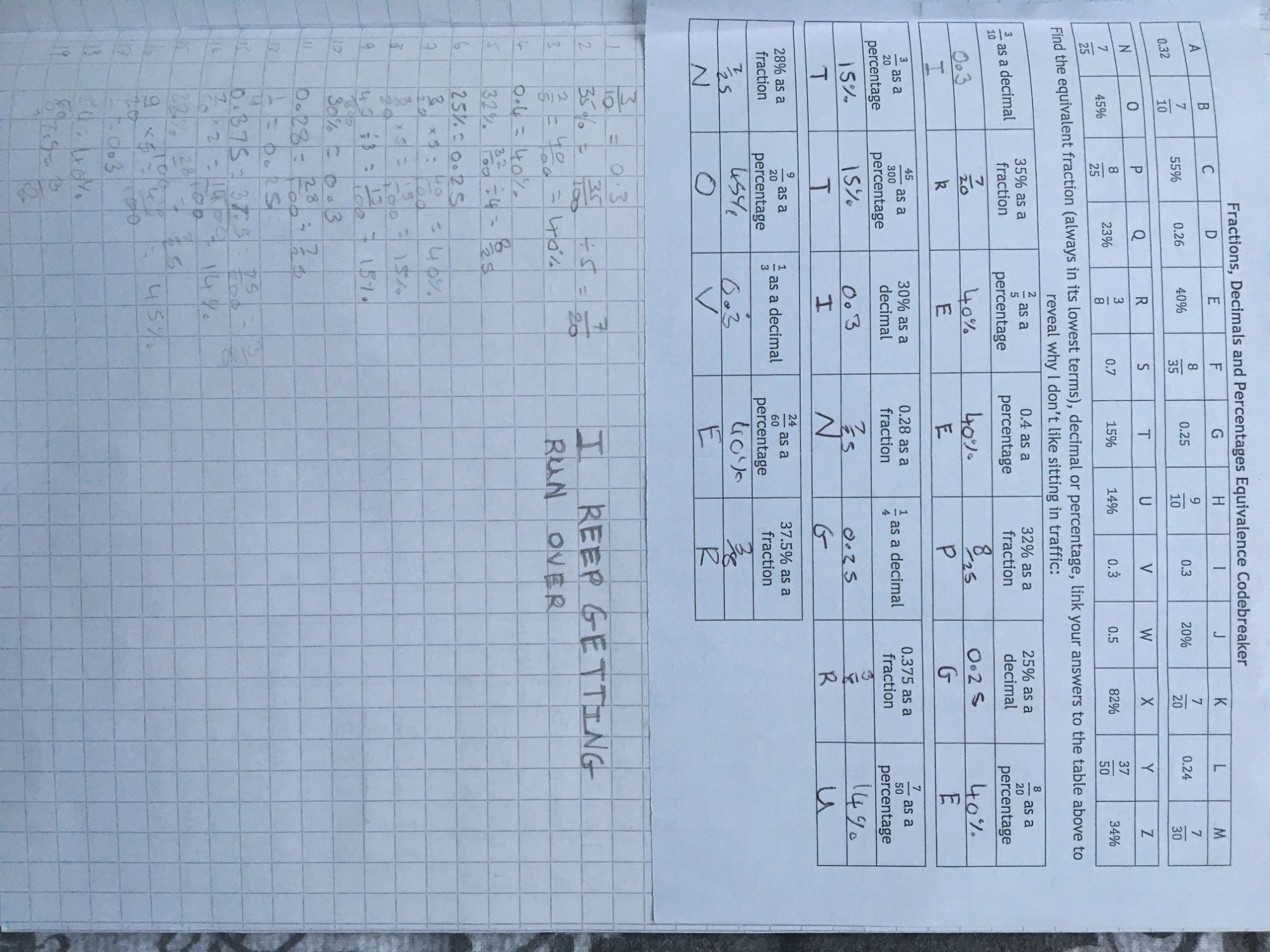 Comic Book Artists
Year 6 have been having a go at graphic art to depict some of their Holes reading from this week.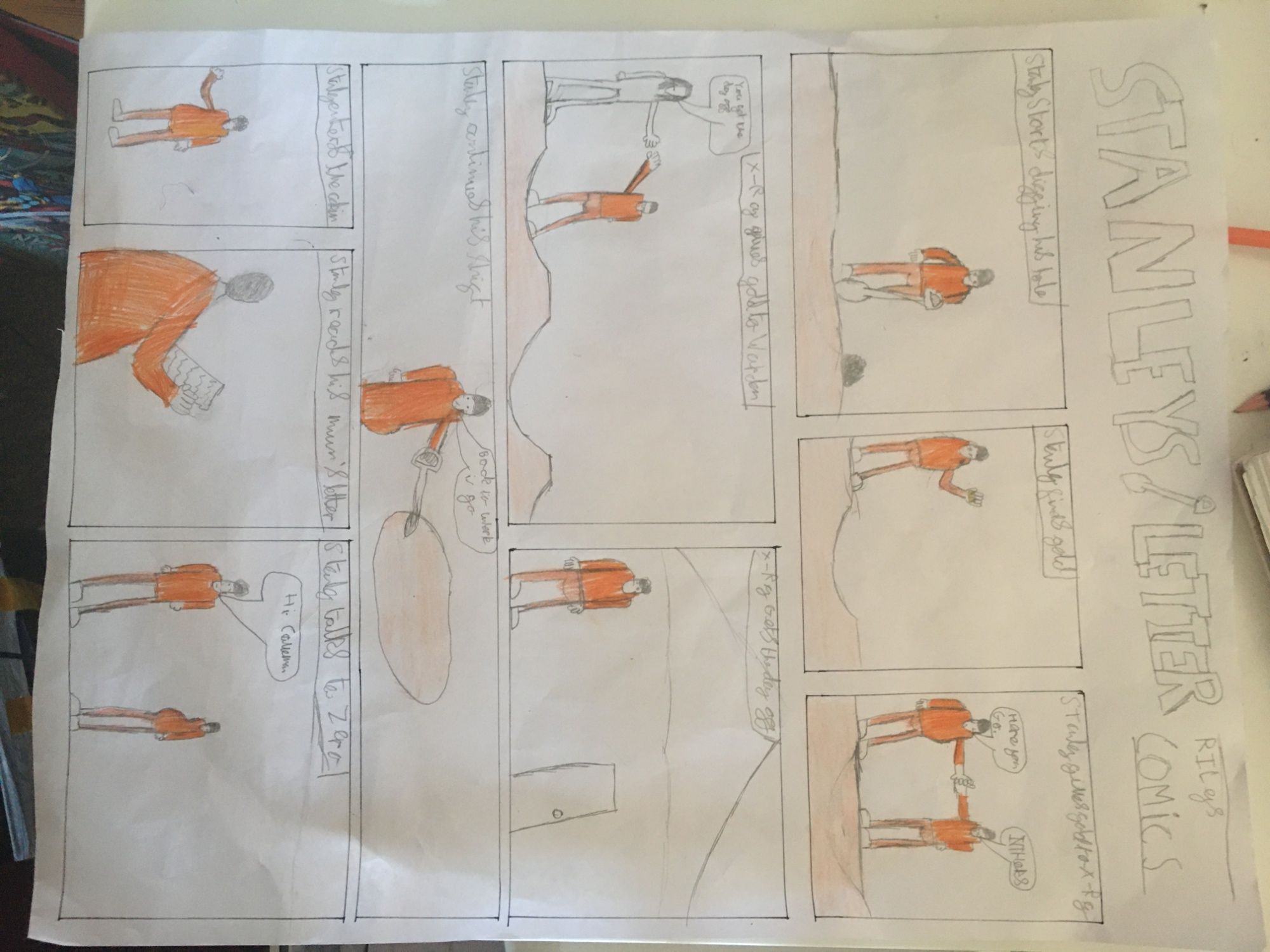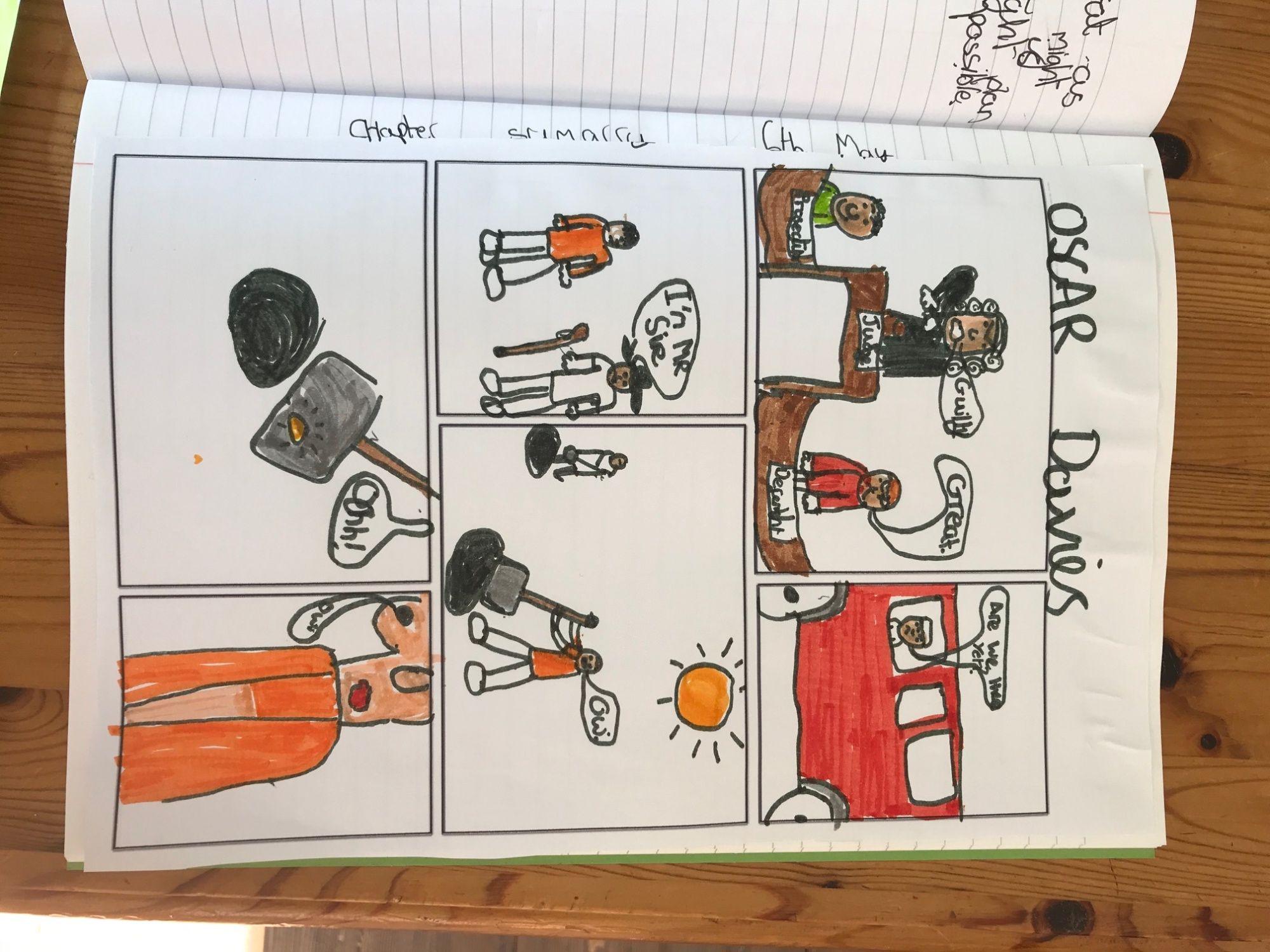 Art
Year 6 artists have been experimenting with abstract styles.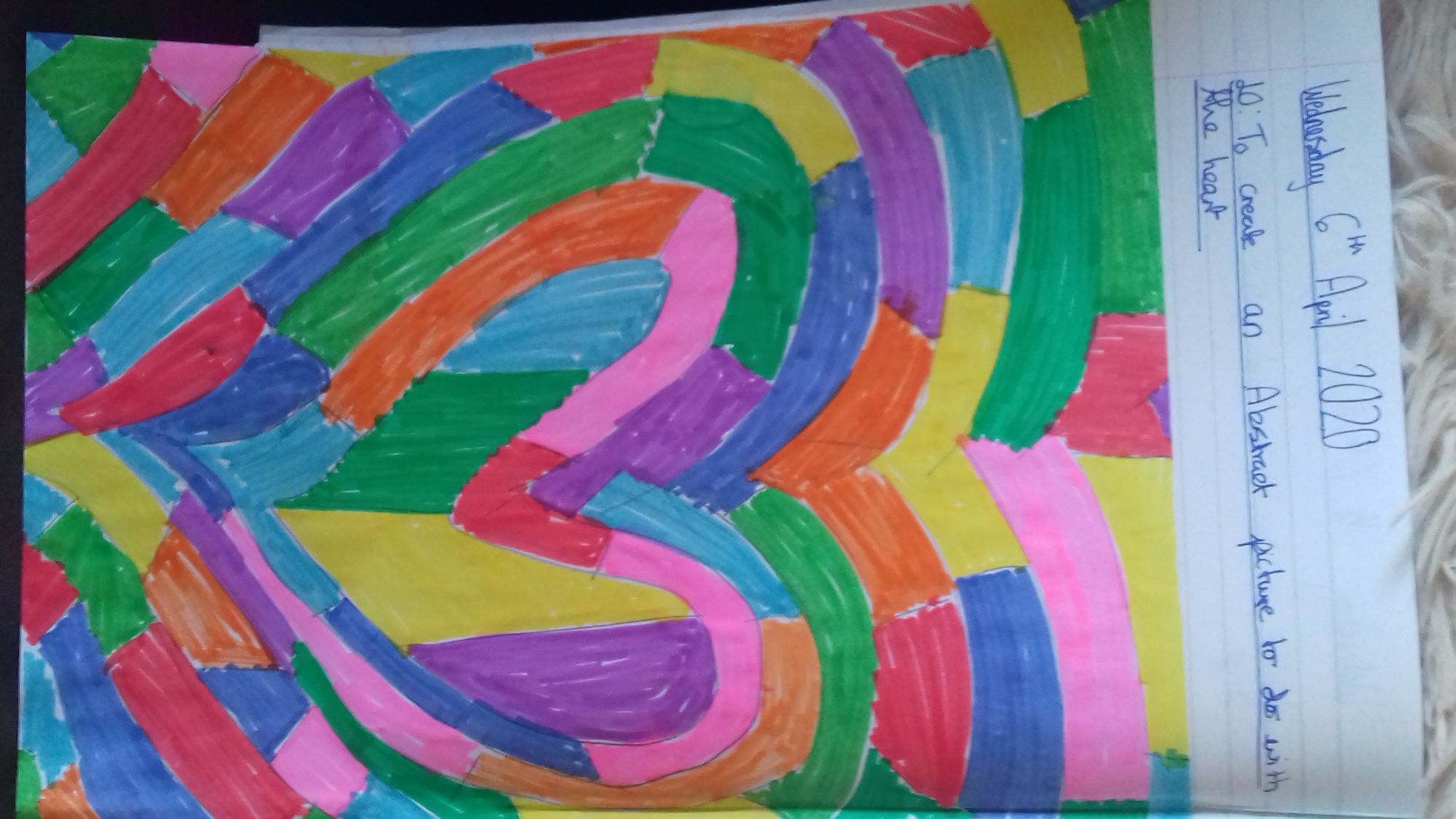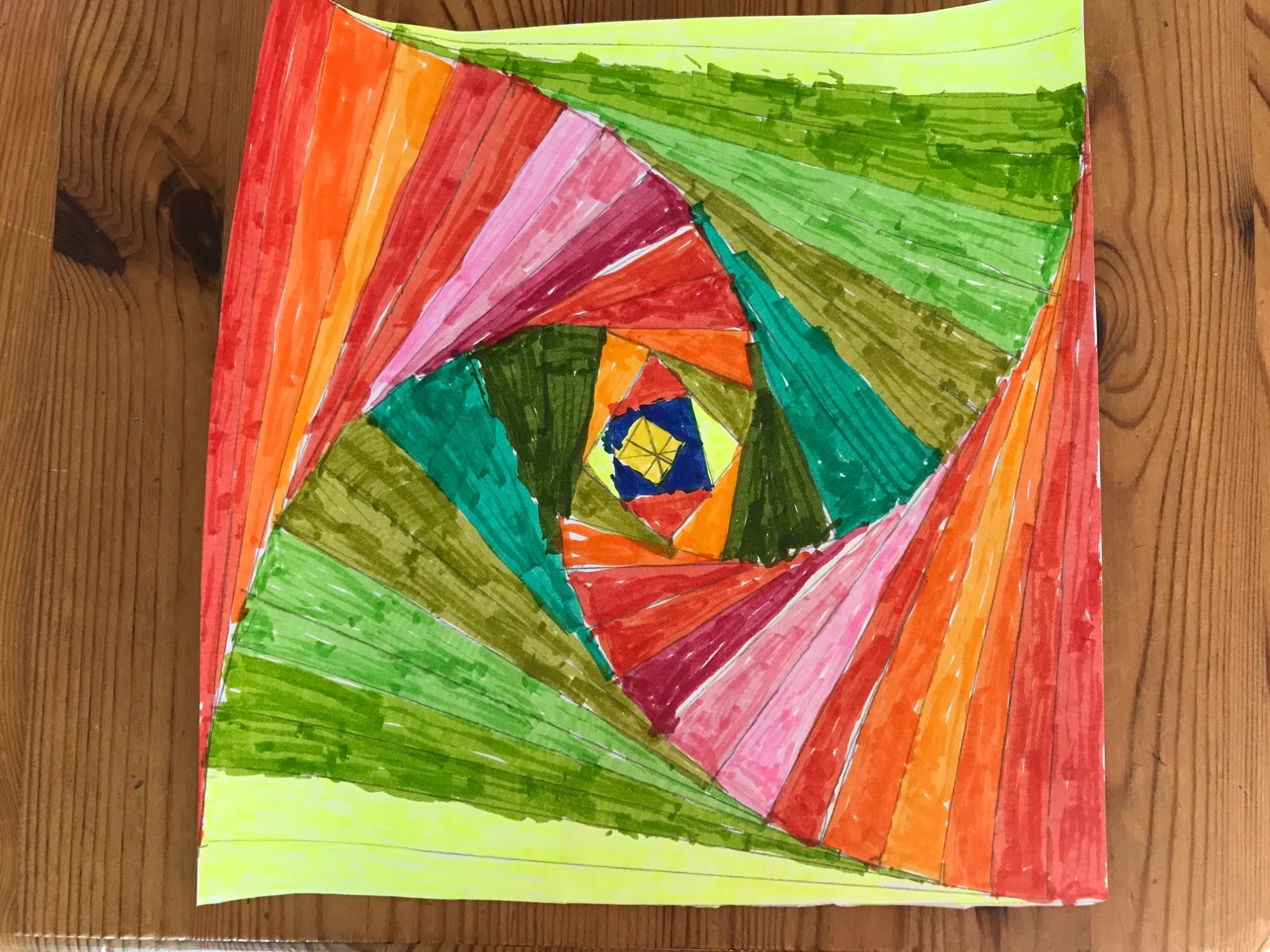 Week 3 home learning - A real range of different activities this week year 6. We love looking through all your learning, you are fabulous!
Art
3D lizards made from twigs and paper from our SJS artists.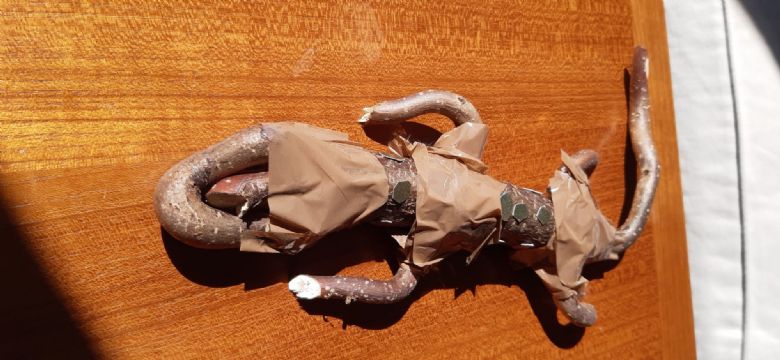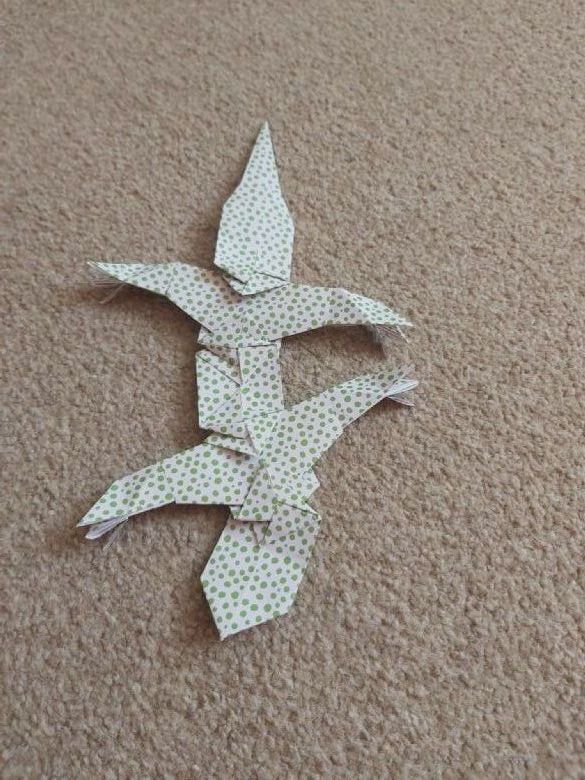 History
Take a look at this beautifully presented family tree and informative poster.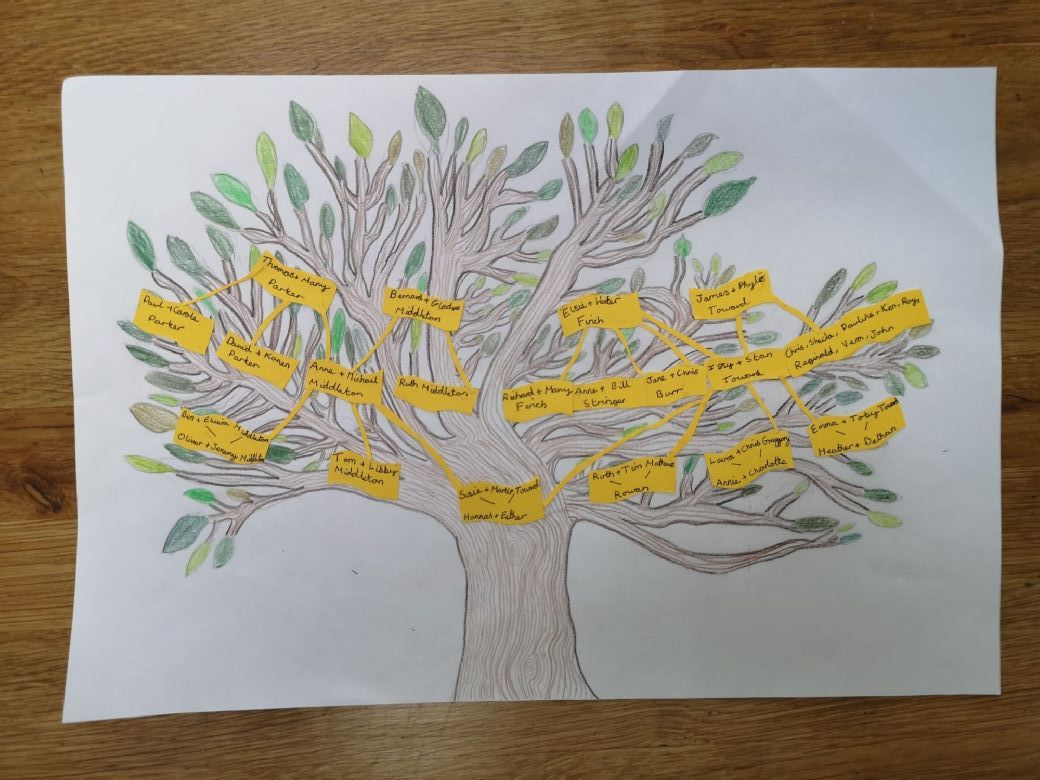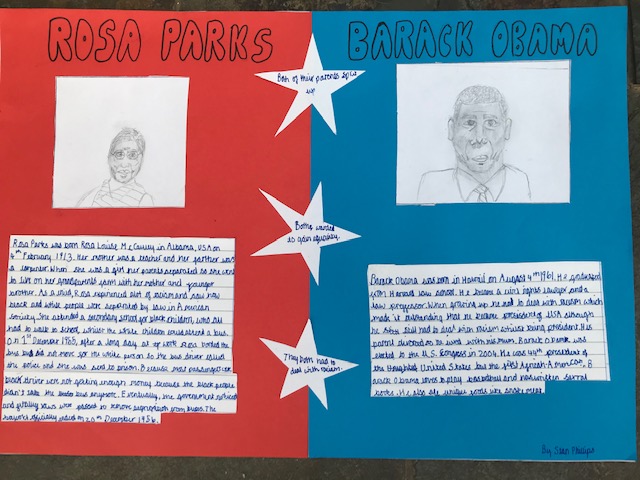 Maths
Our mathematicians can solve the weekly challenges and create art too! Check out the PDF of parabolic art.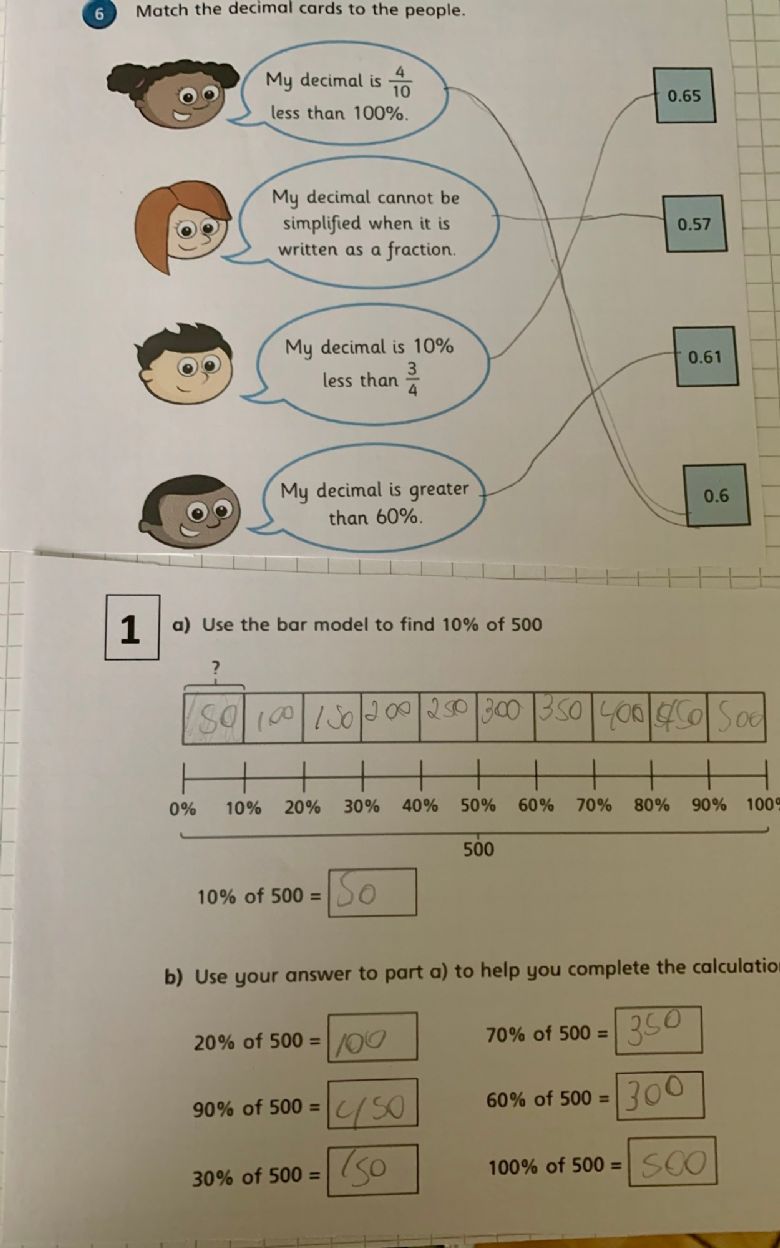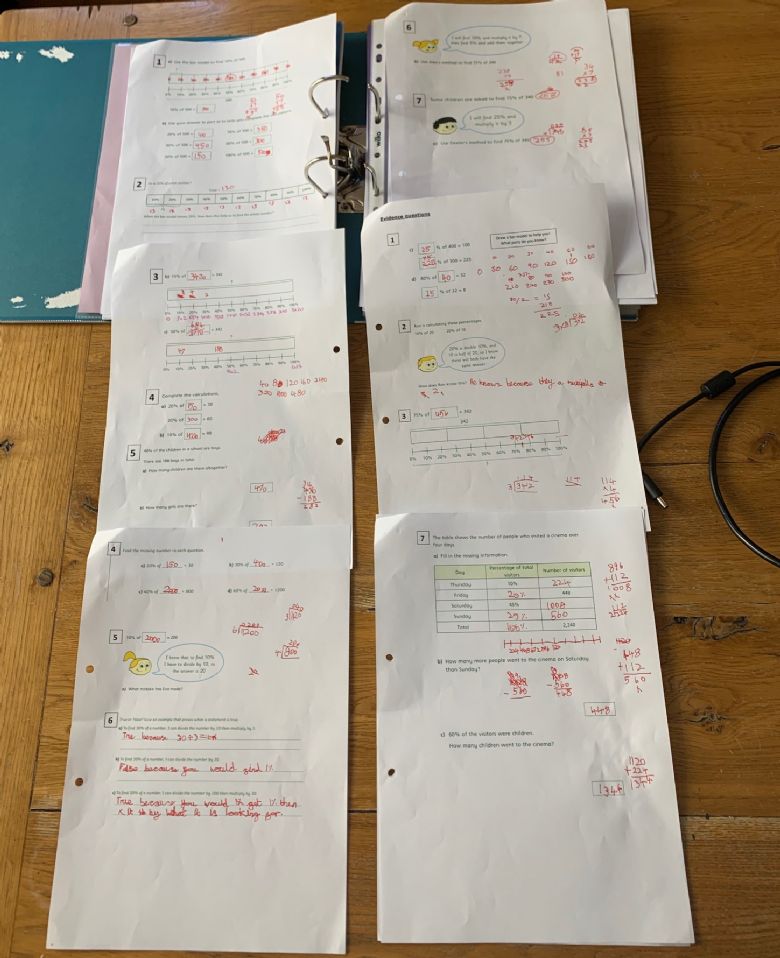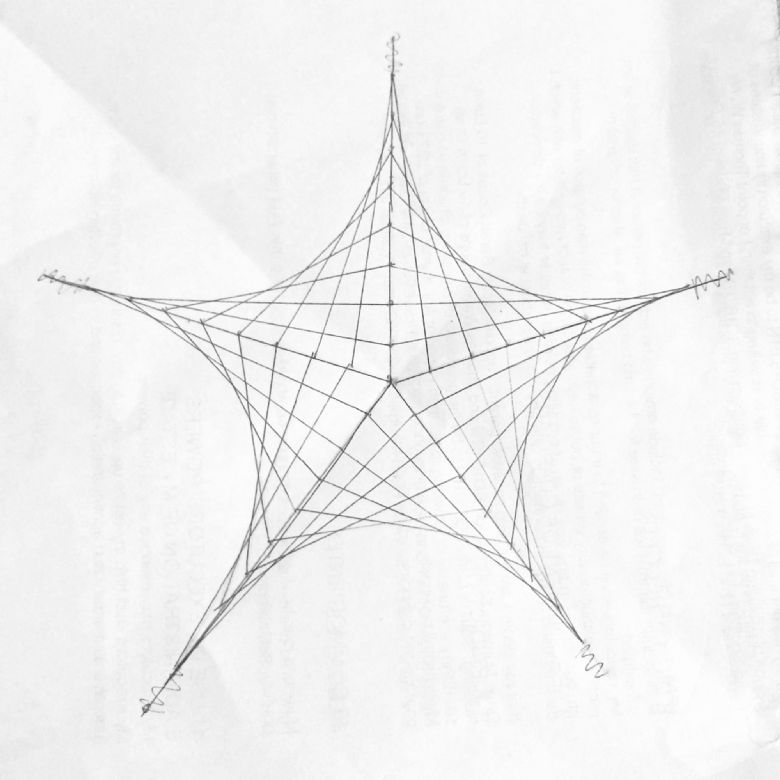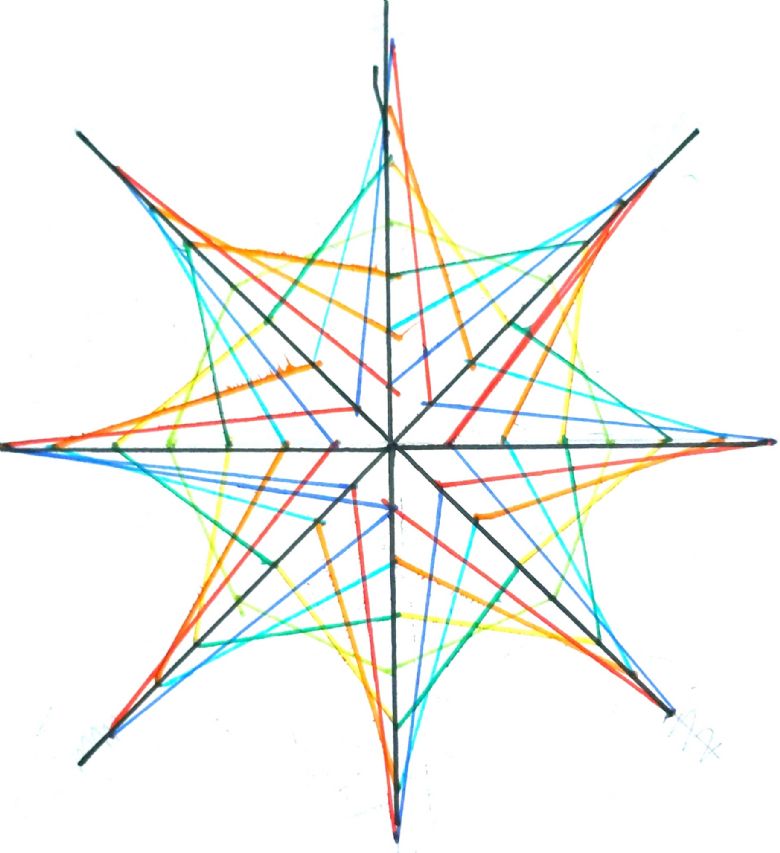 Reading
Our reading skills have been put to great use this week as we have retrieved and inferred from our year group text - setting drawings, character webs, analysis of quotes and understanding main characters.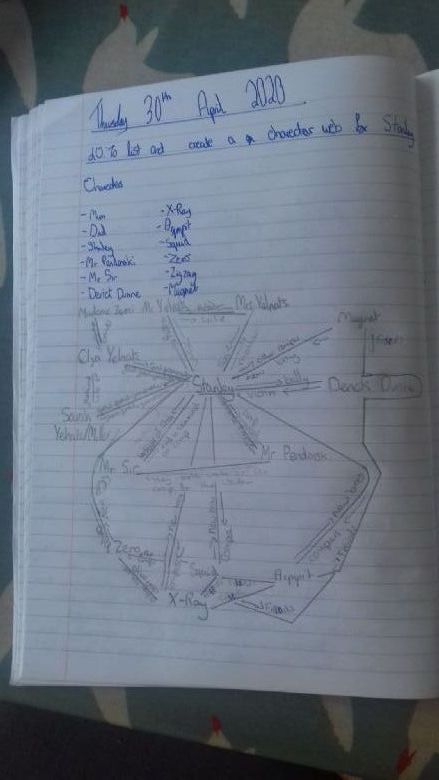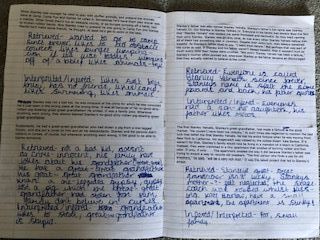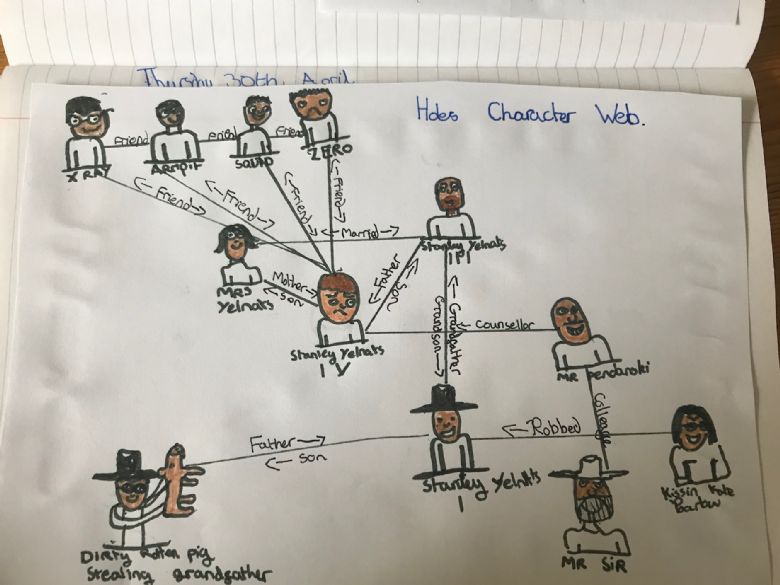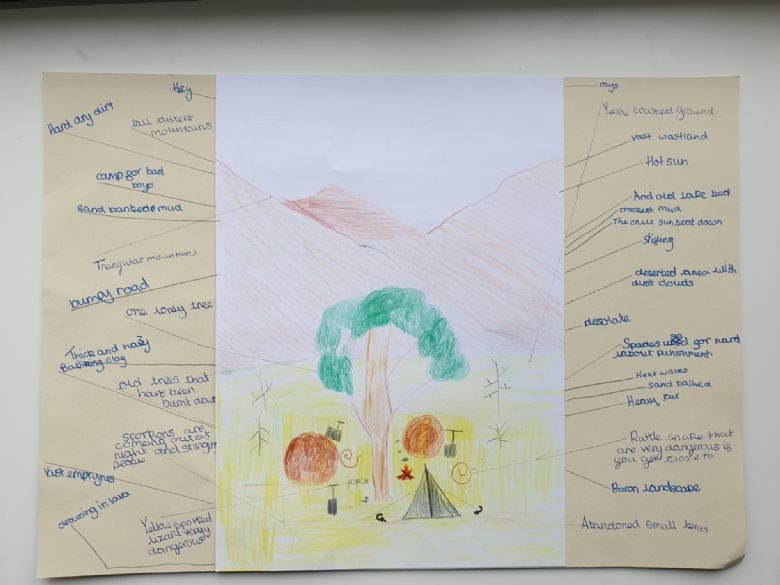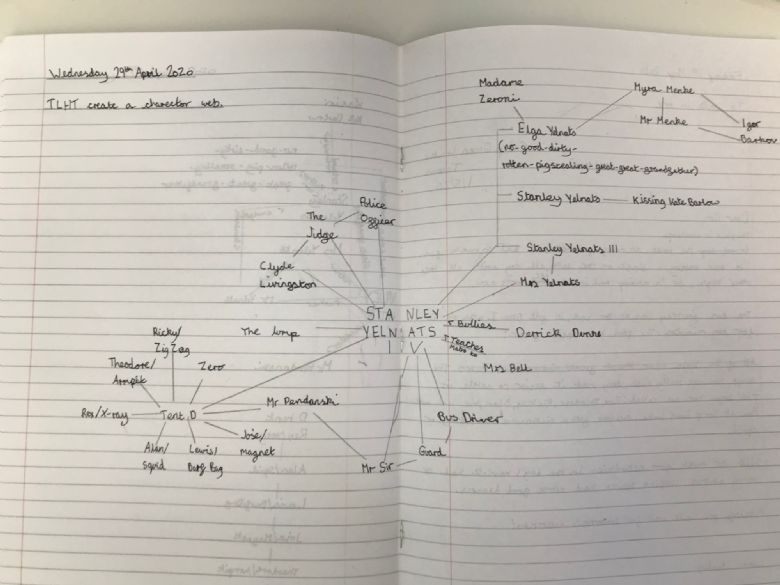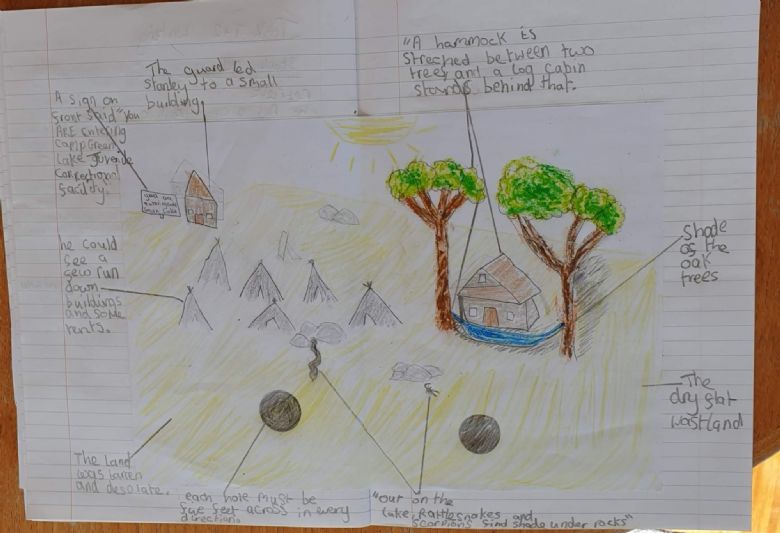 Citizenship
Year 6 also want to help others!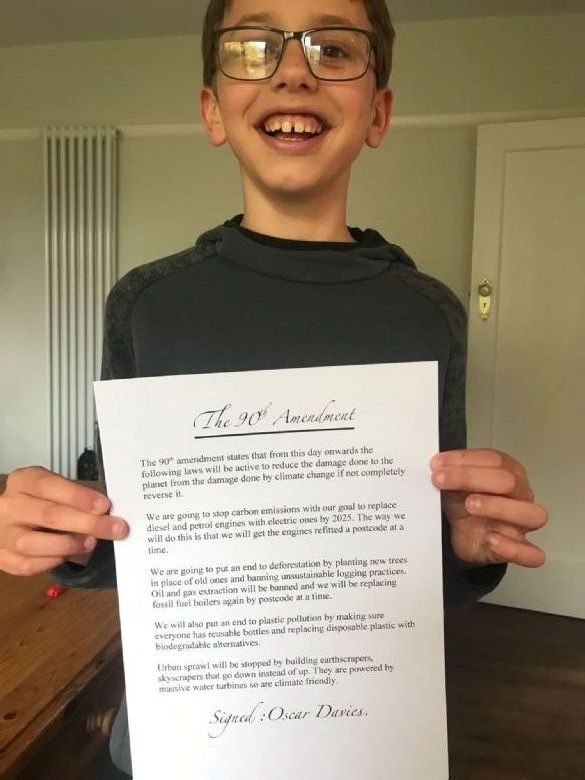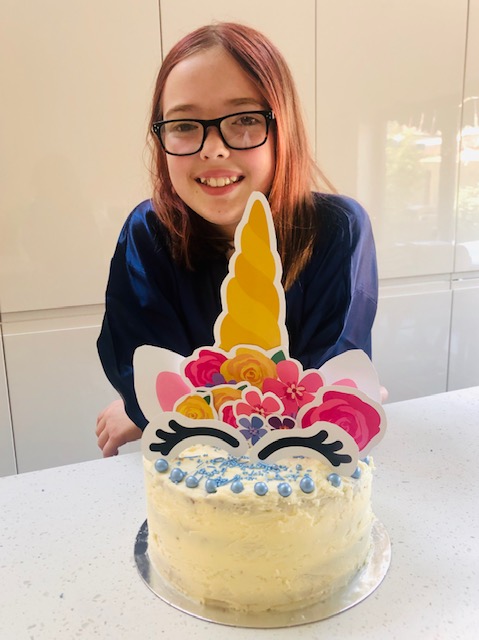 Writing
Our authors have been busy this week, writing bus journey recounts, letters home and non-fiction information pages - take a look at the writing uploaded as PDFs at the bottom of this page too.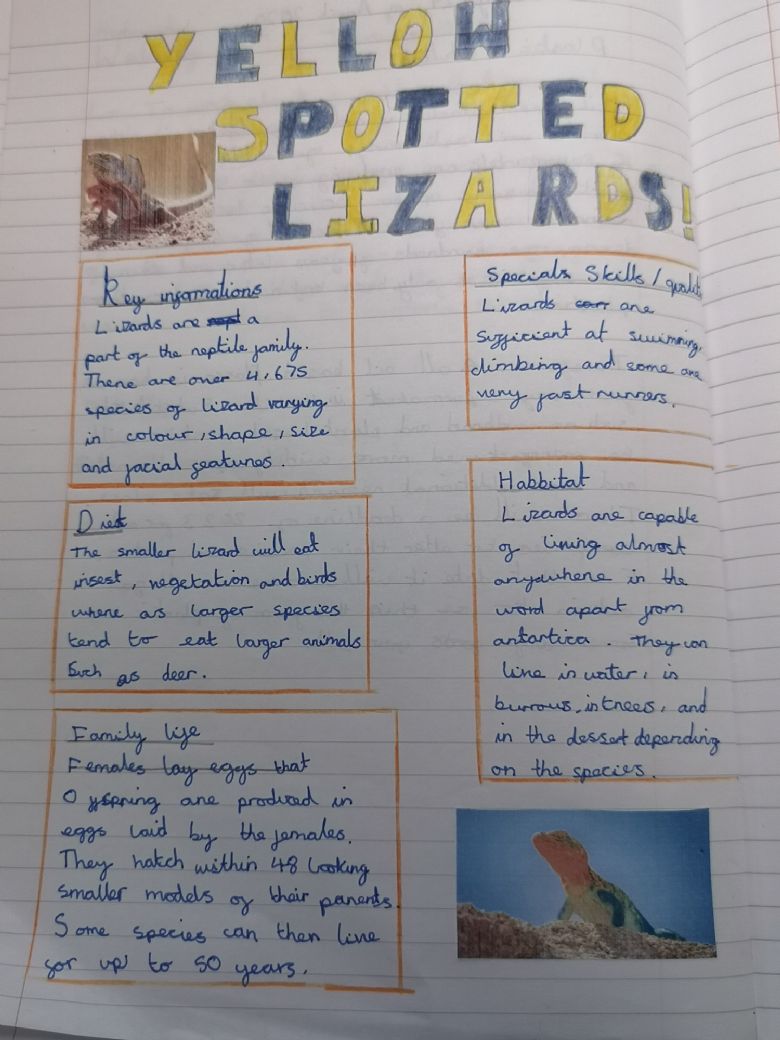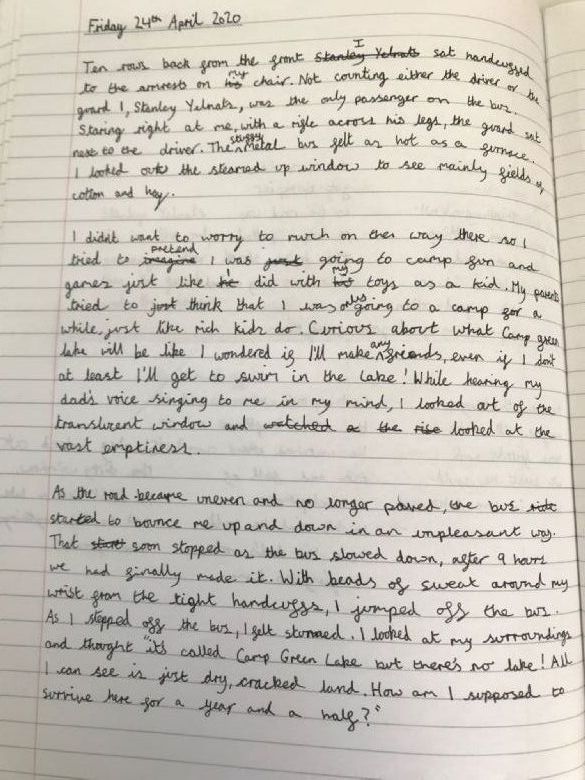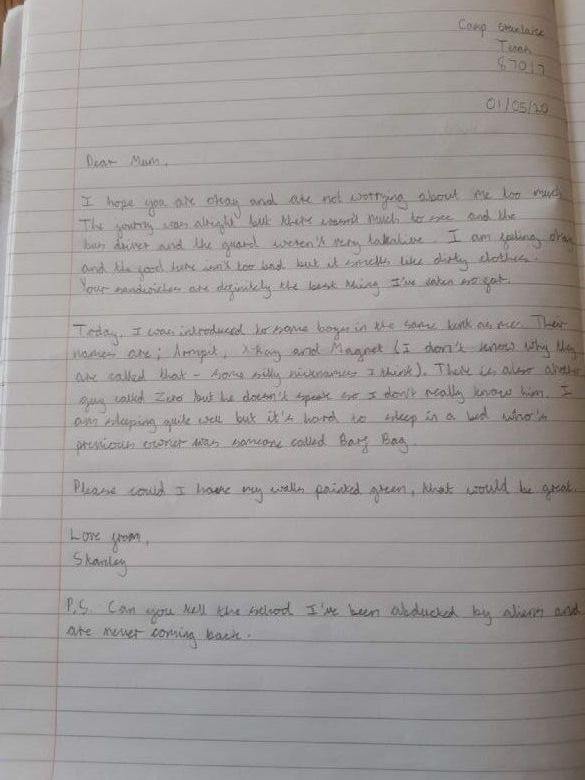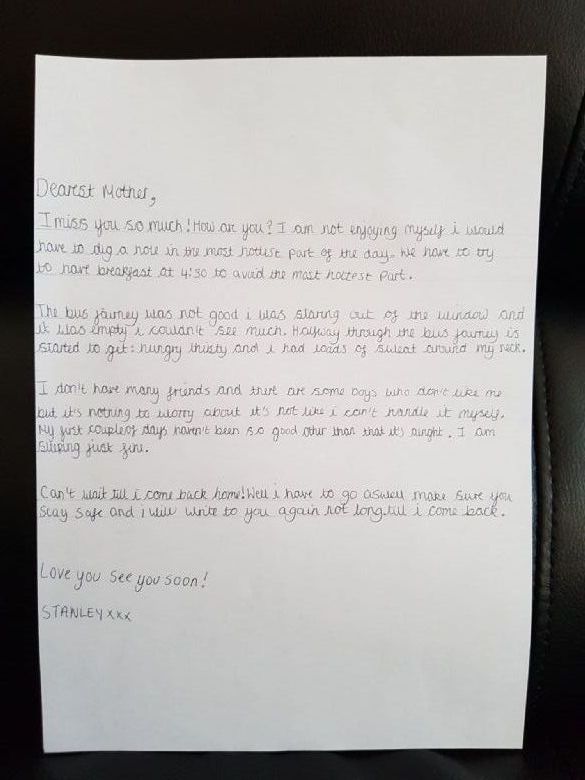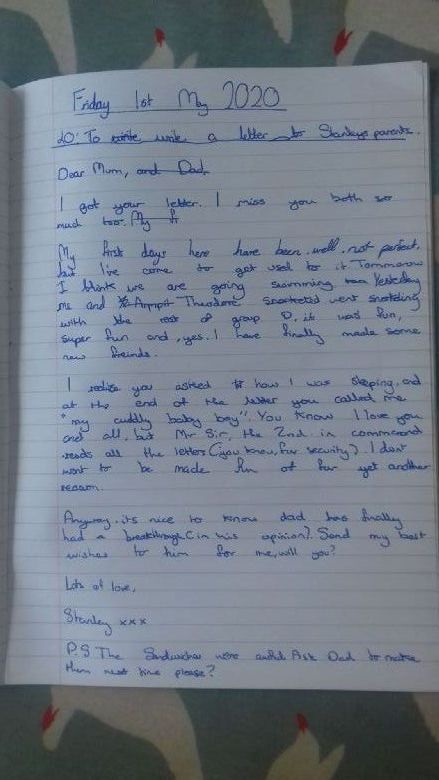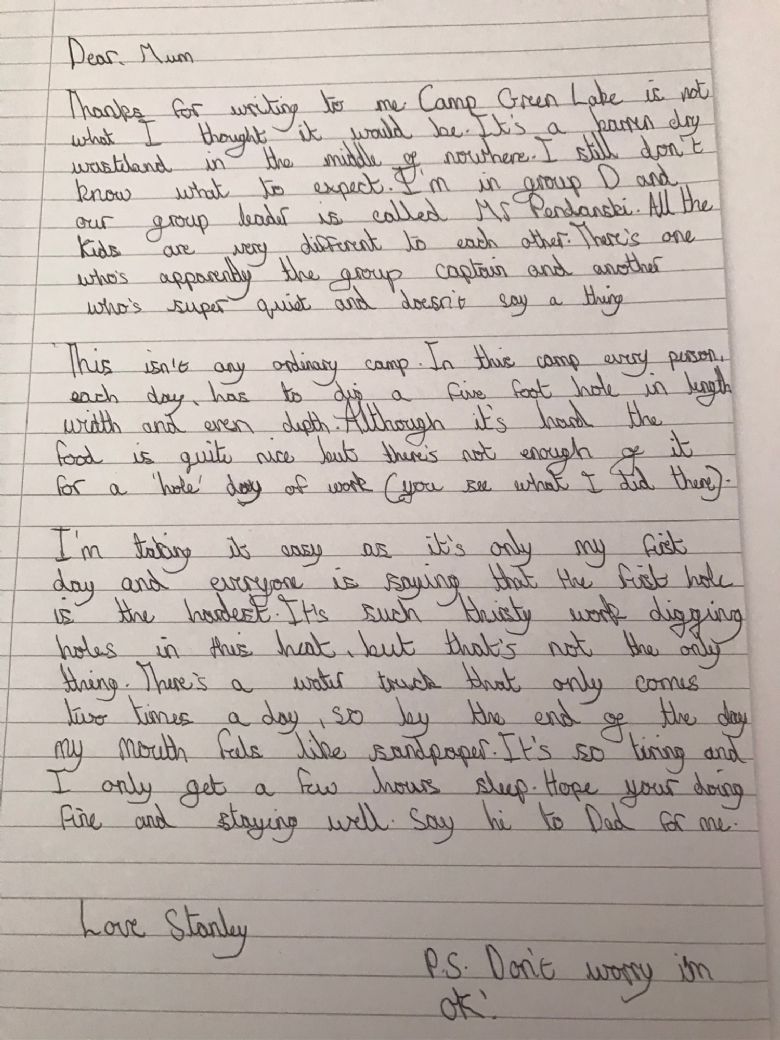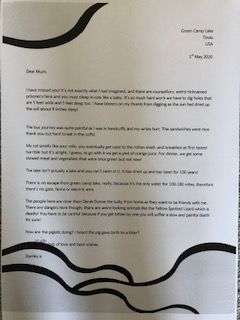 New home learning from week 2 - keep going year 6 - look at all the brilliant learning you are all working so hard to create.
Art
Some more detailed lizards from our SJS artists.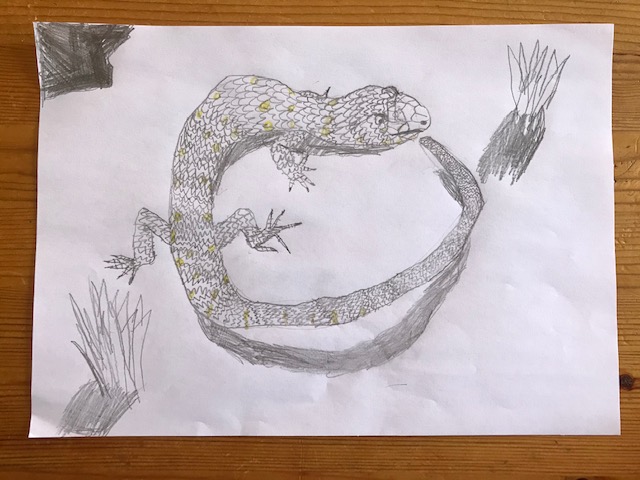 Camp Green Lake
Setting drawings and quotes retrieved from the text Holes.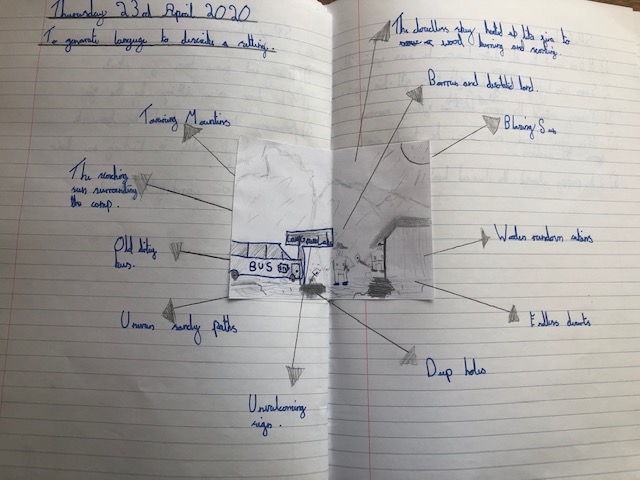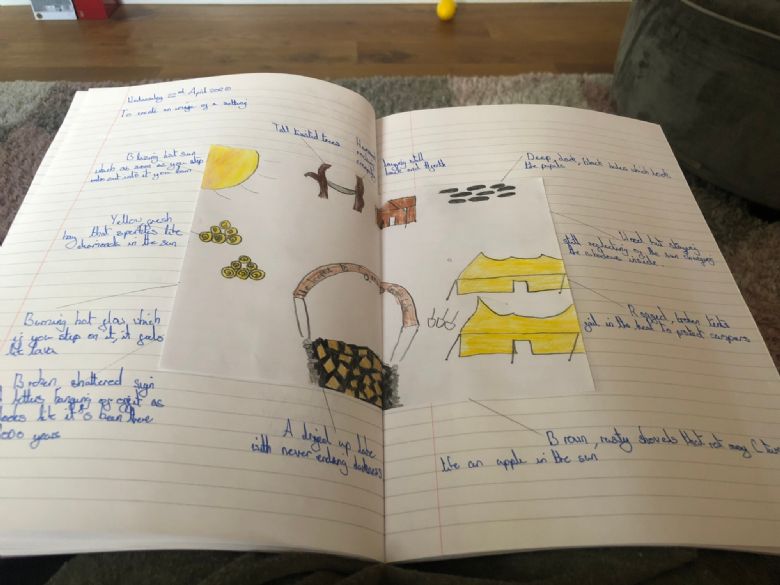 Reading
Even at home, we can apply our reading skills!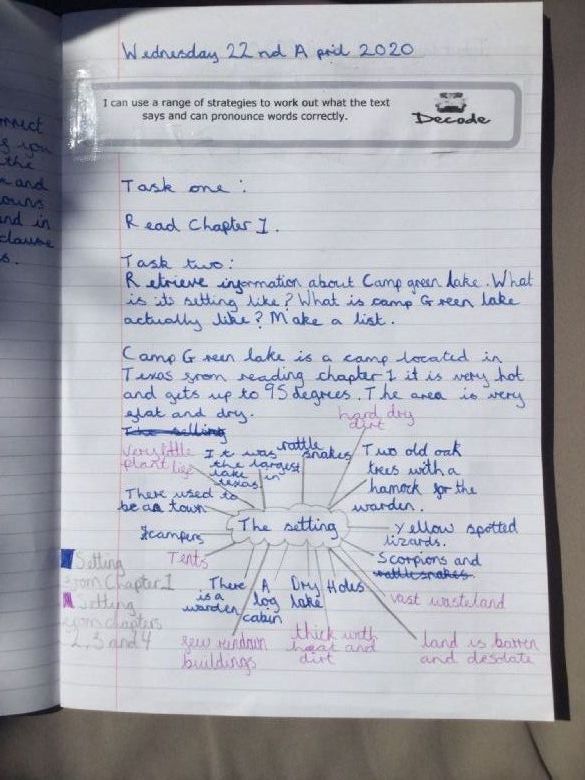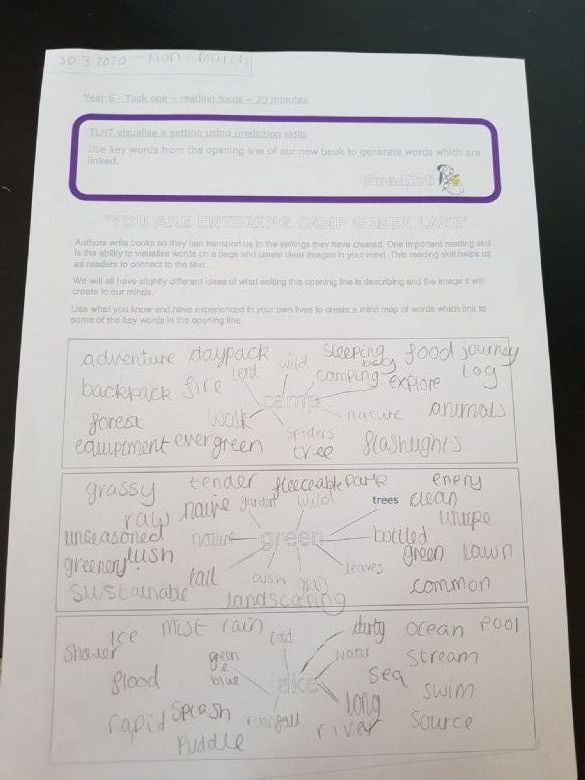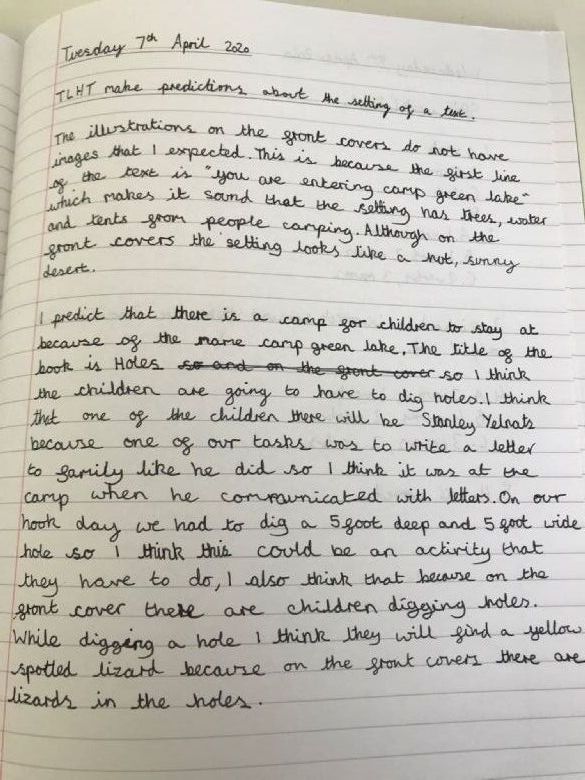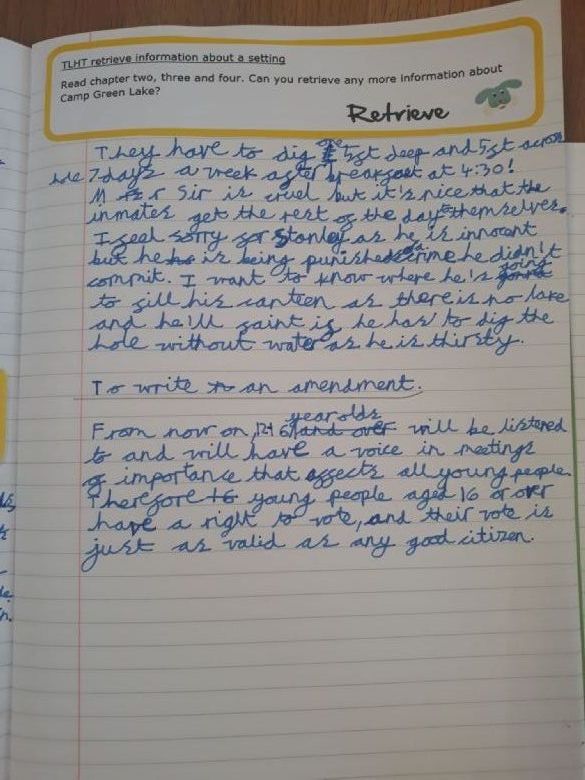 History
SJS historians researching their own families, famous Americans and creating detailed timelines using all their history skills - scroll down to see more as PDFs.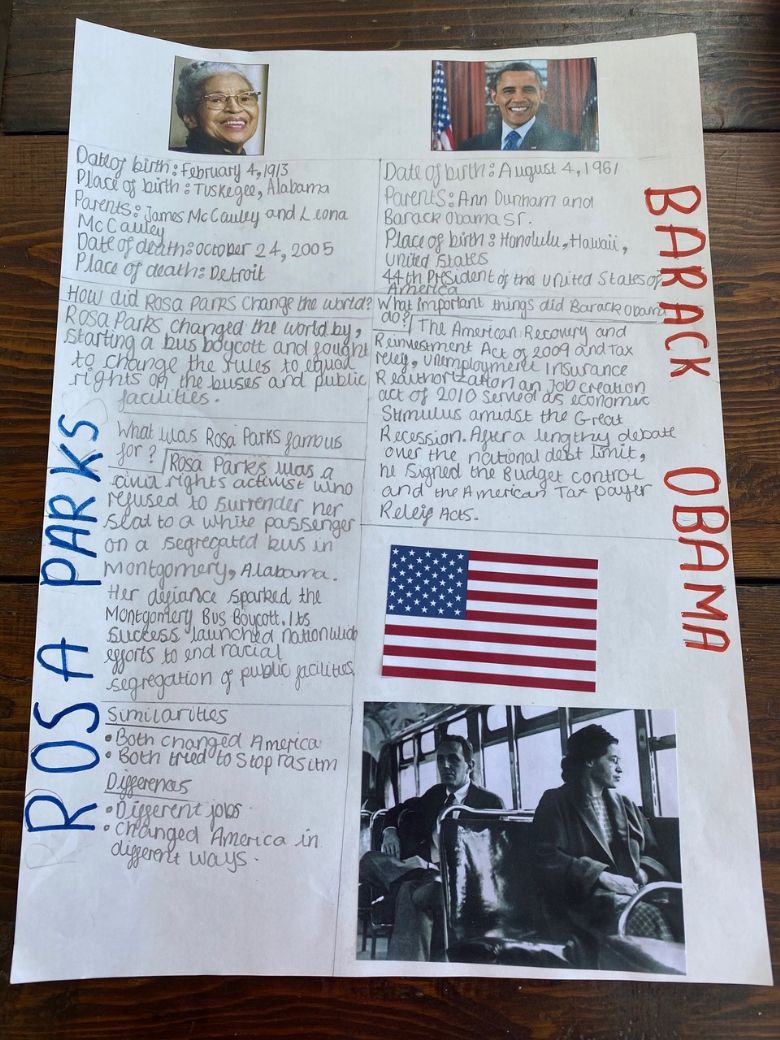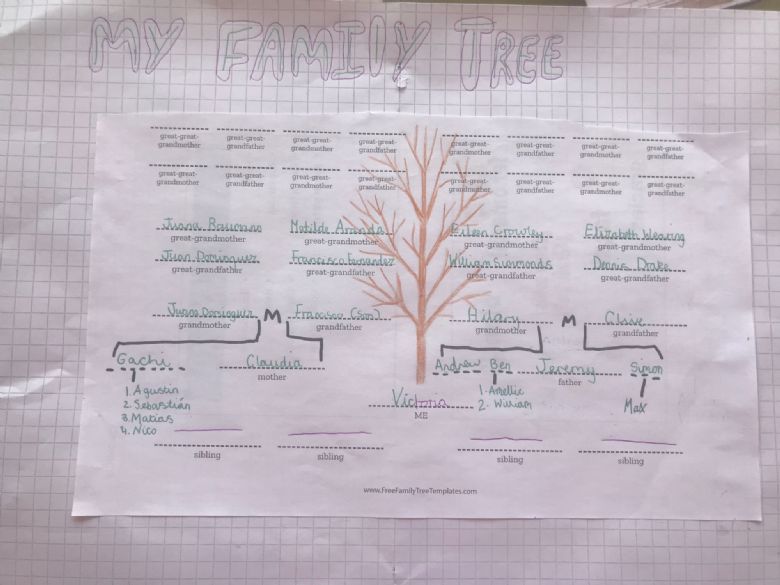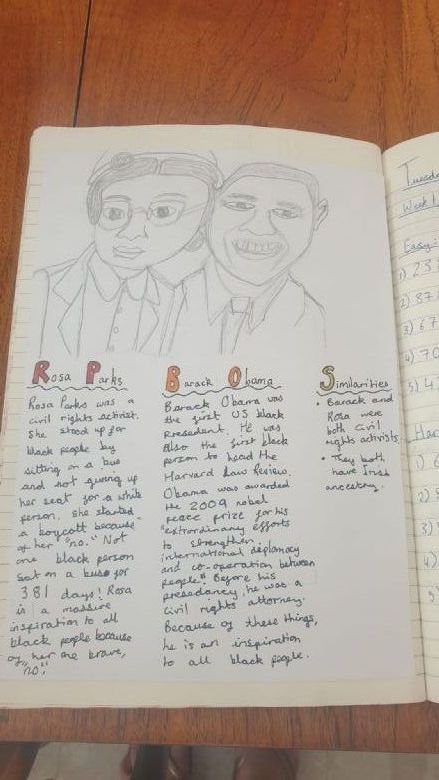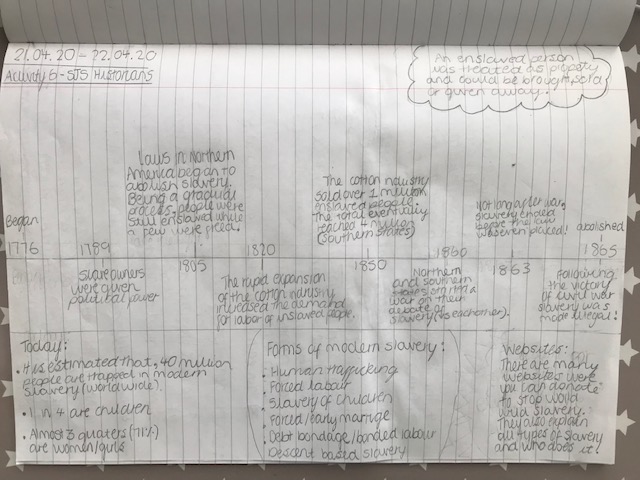 Maths
SJS mathematicians are also working hard at home!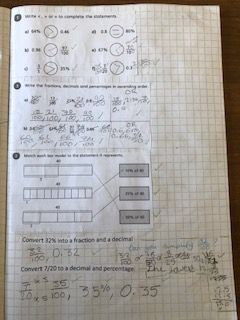 Writing
Have a read of our talented SJS authors. More writing has been uploaded as PDFs so scroll down to the bottom of this page to have a read.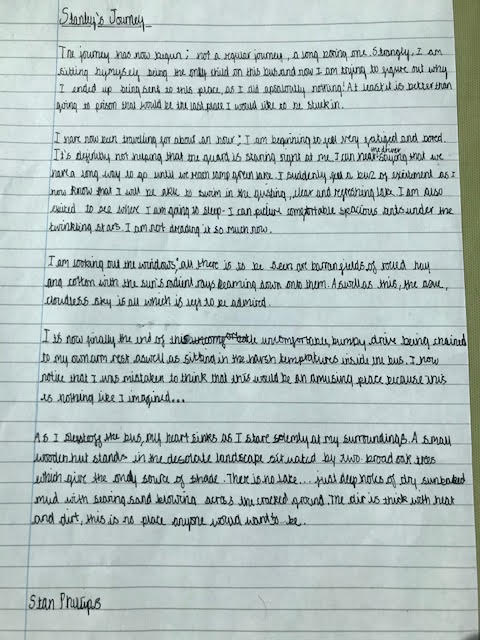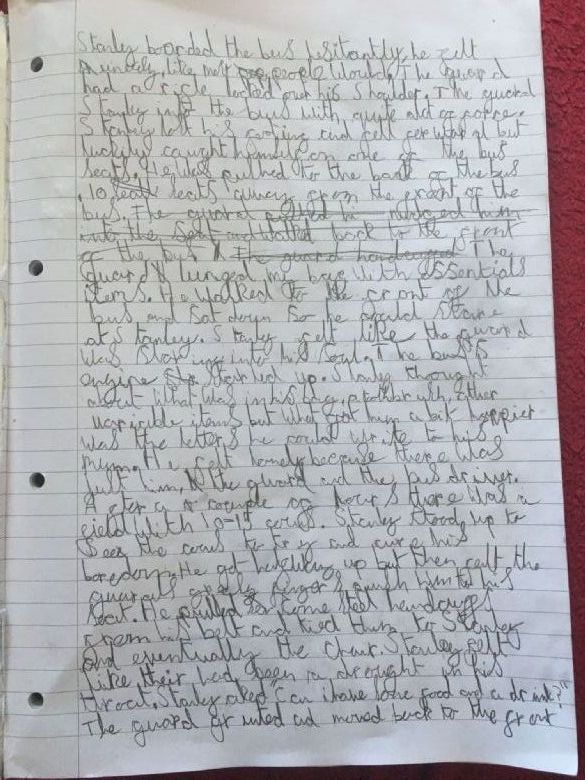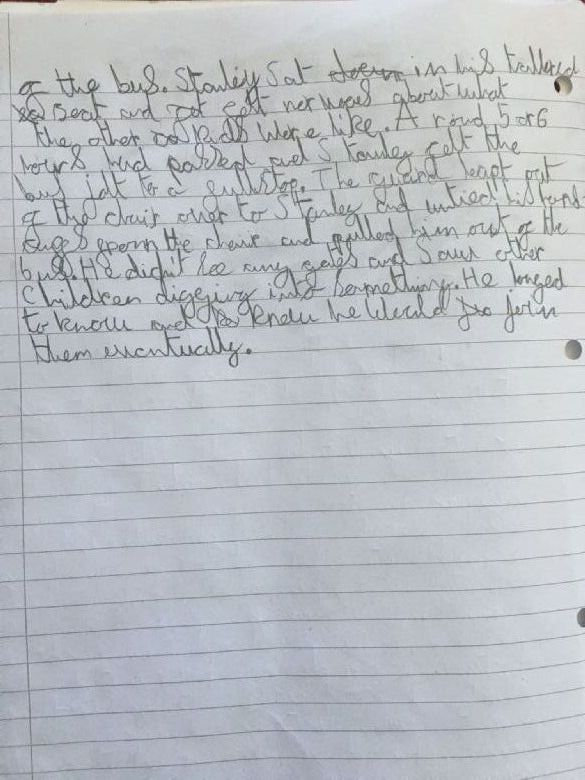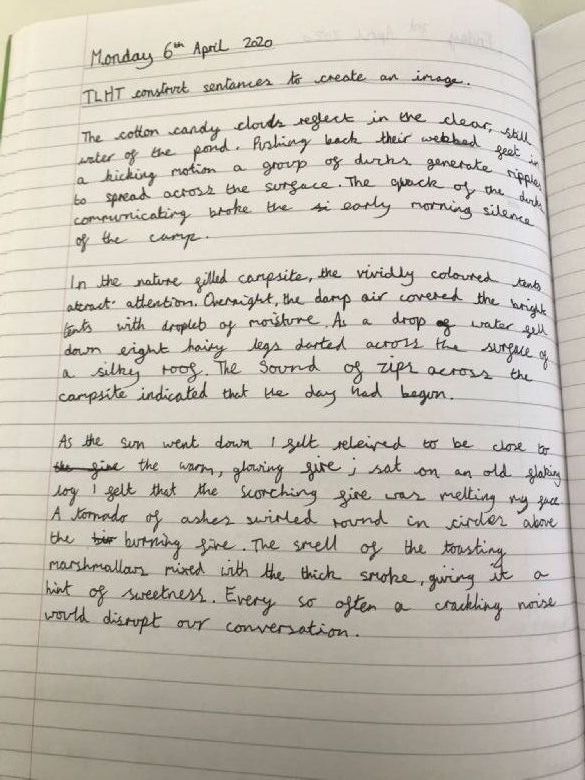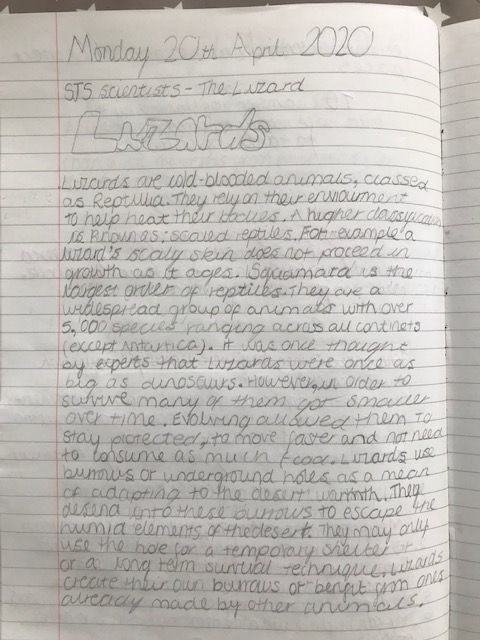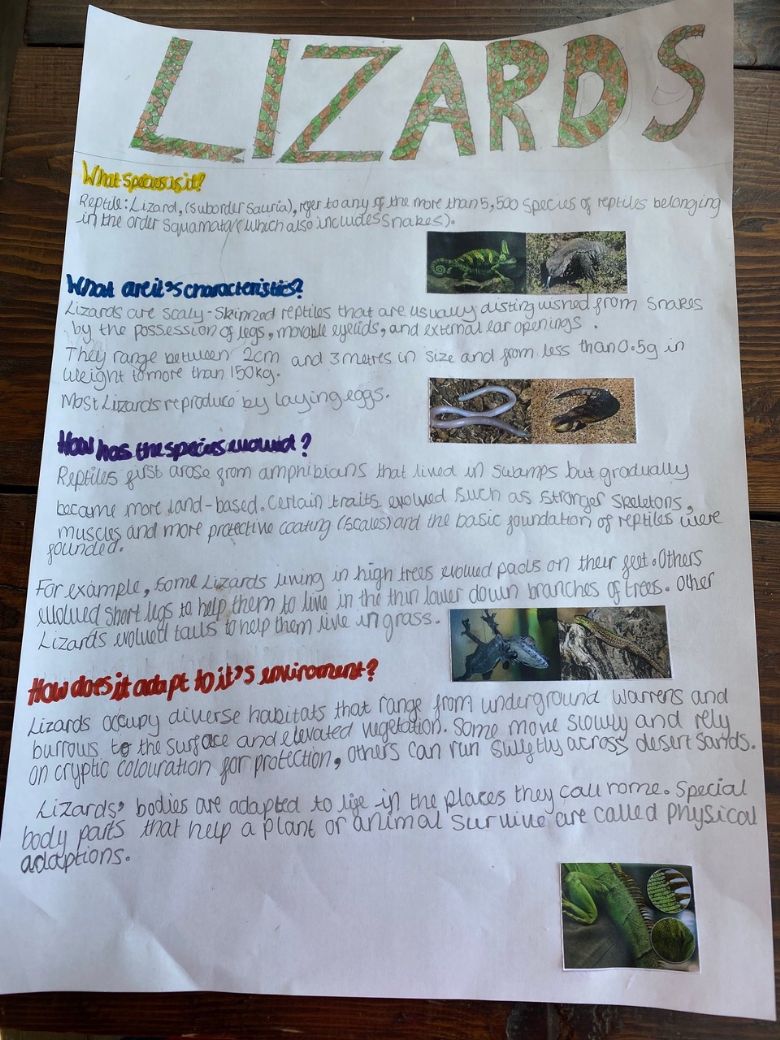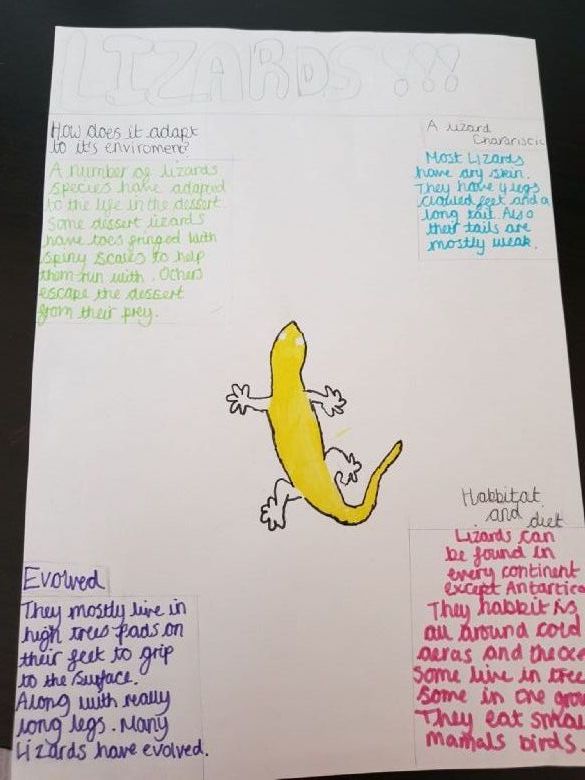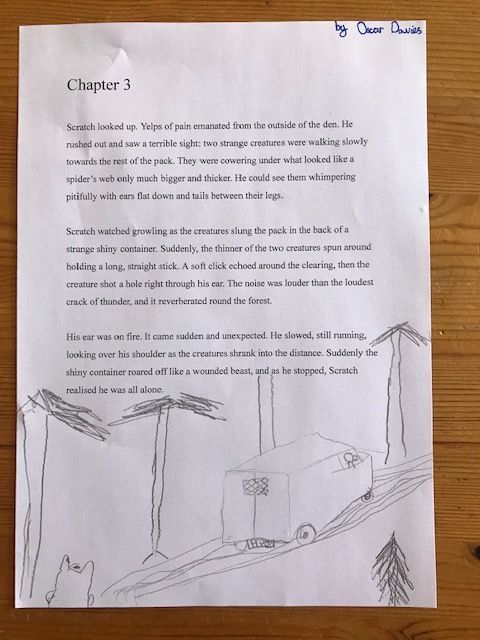 Art
Check out the Yellow Spotted Lizards created by SJS artists.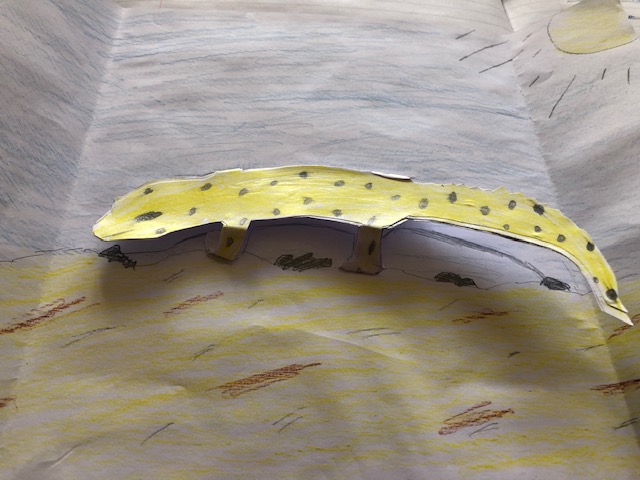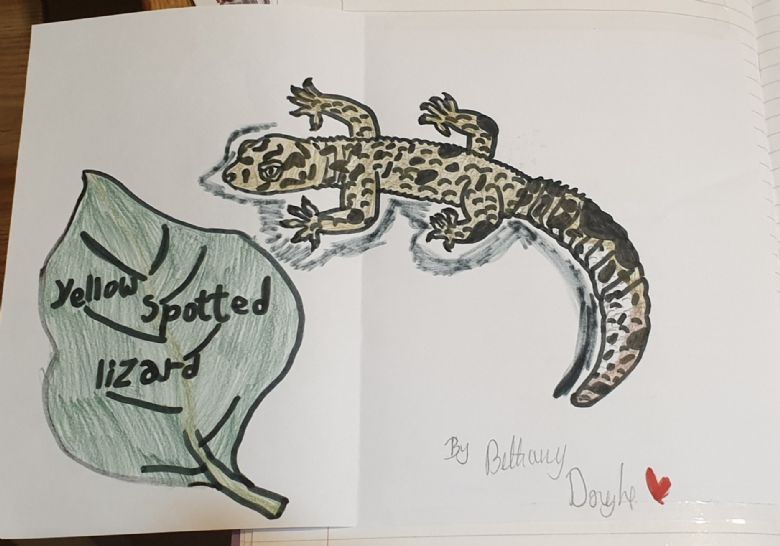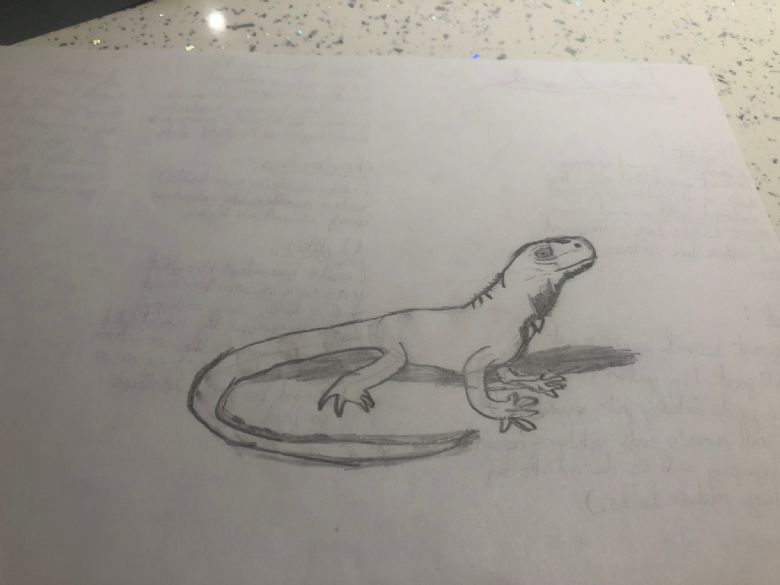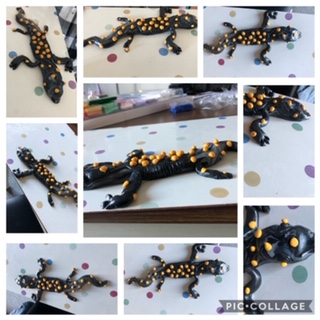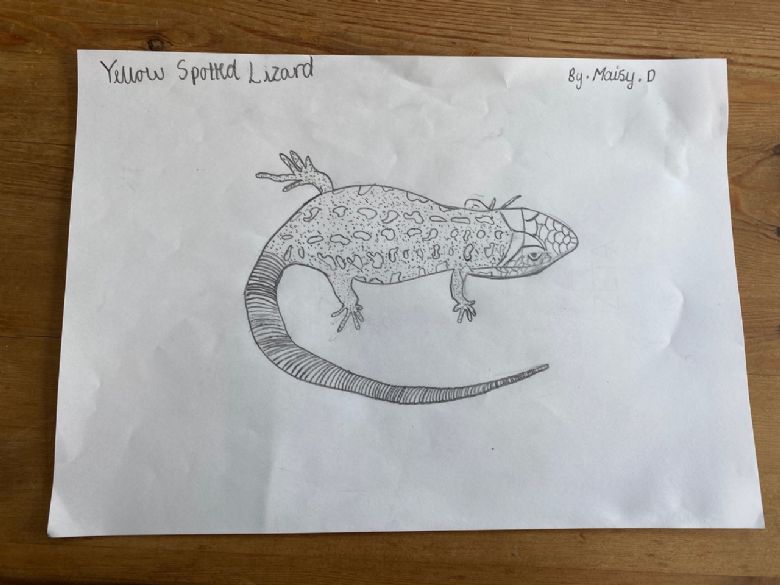 History
SJS historians have enjoyed researching famous people from the USA.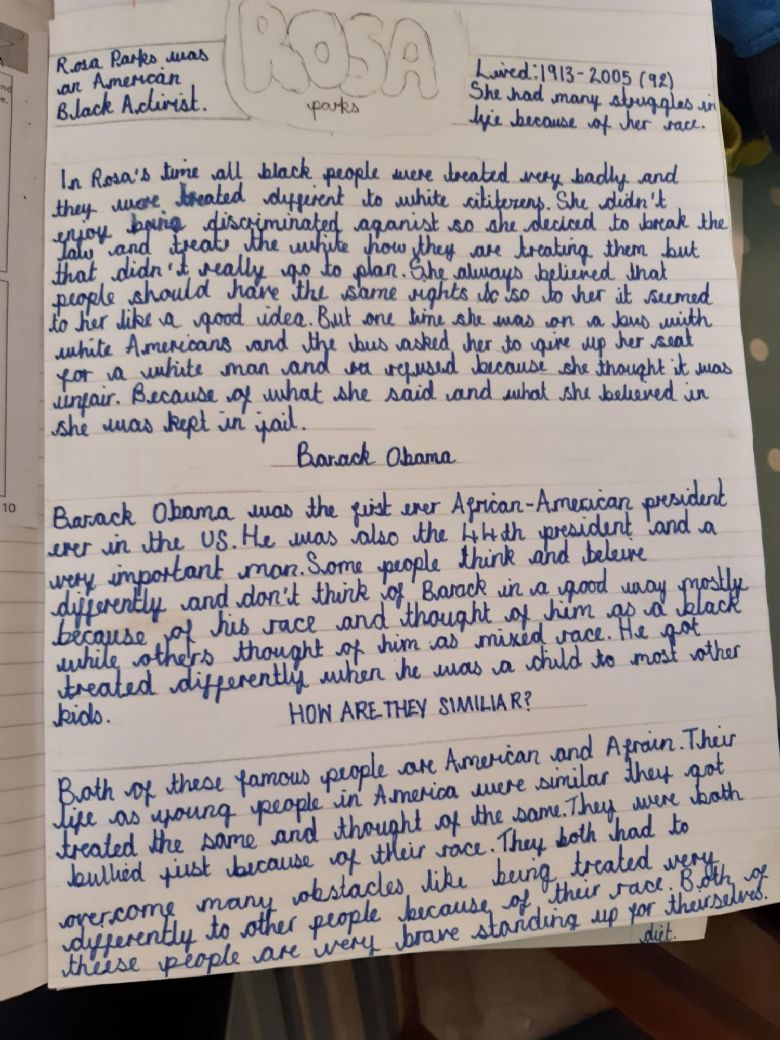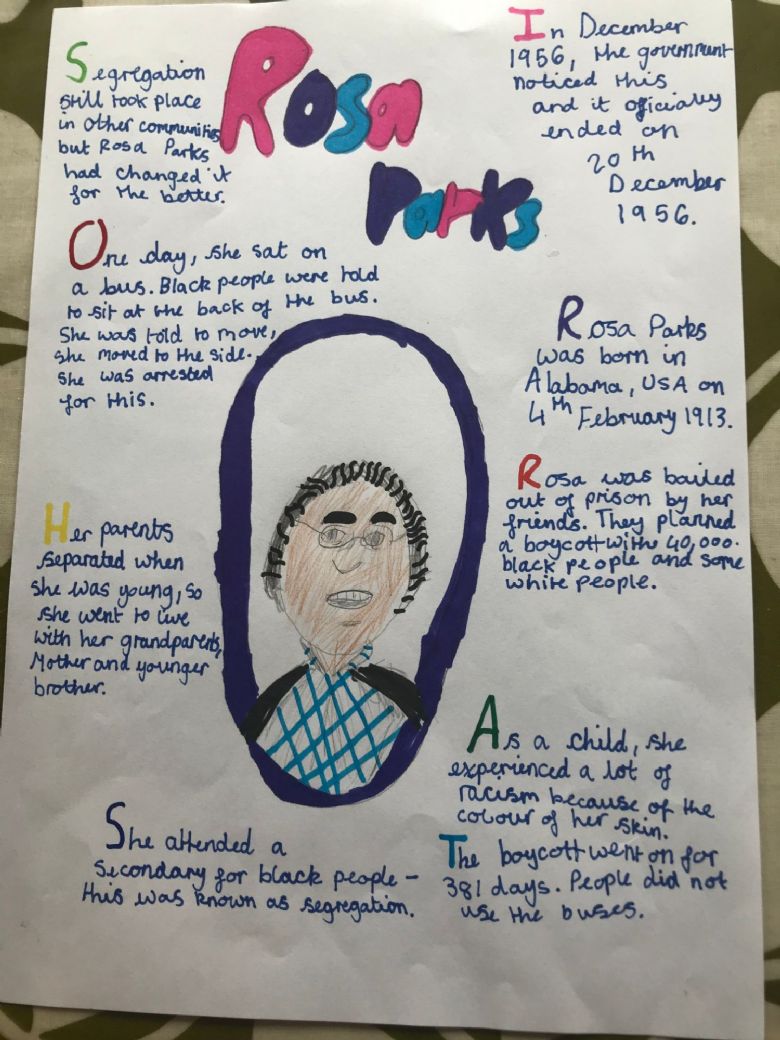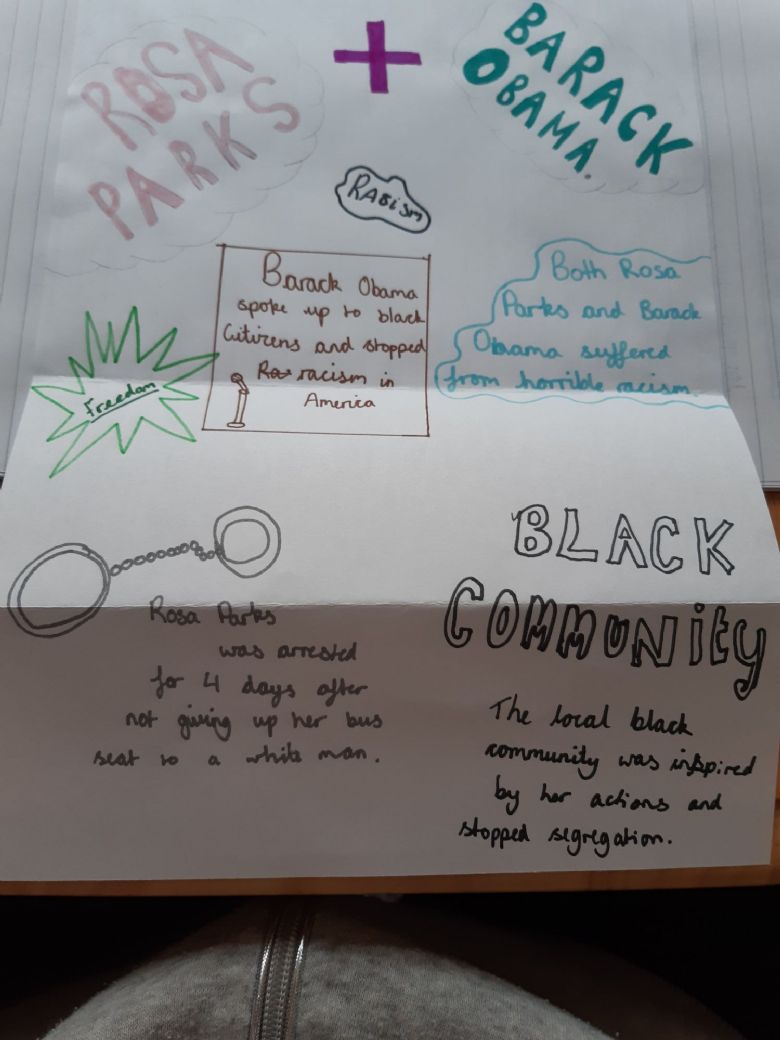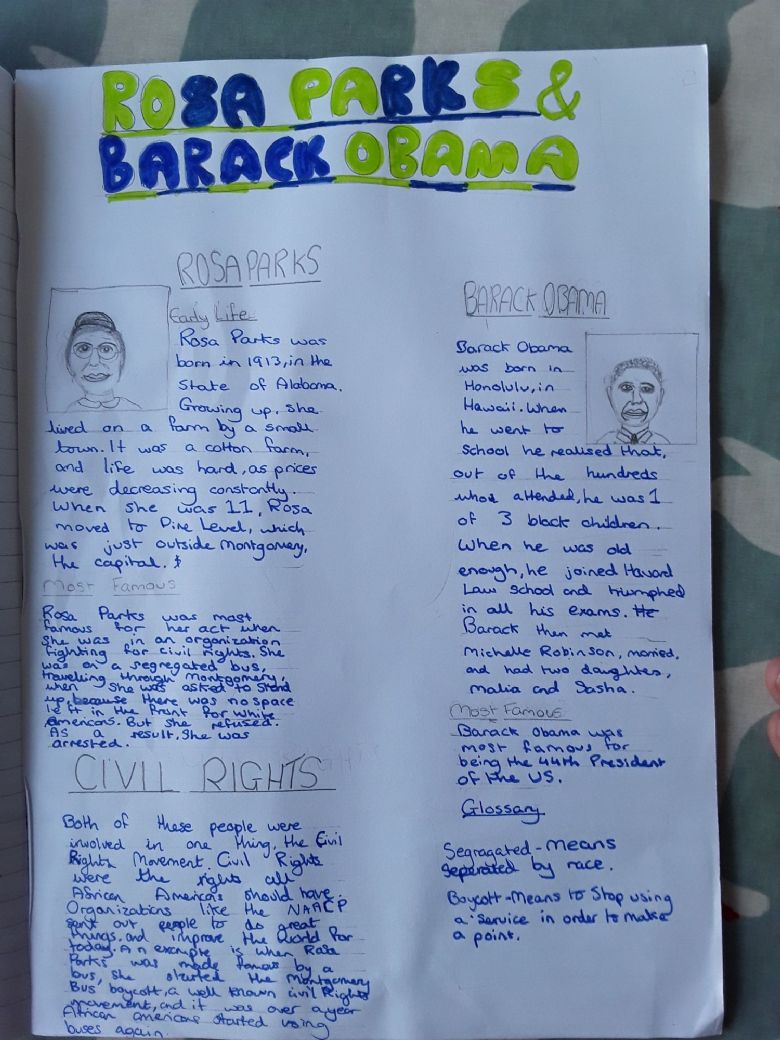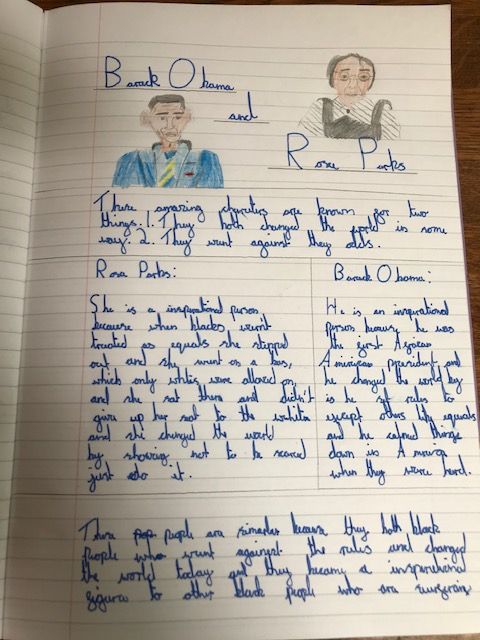 Geography
Investigating biomes using maps, images and data is all in a days work for SJS Geographers.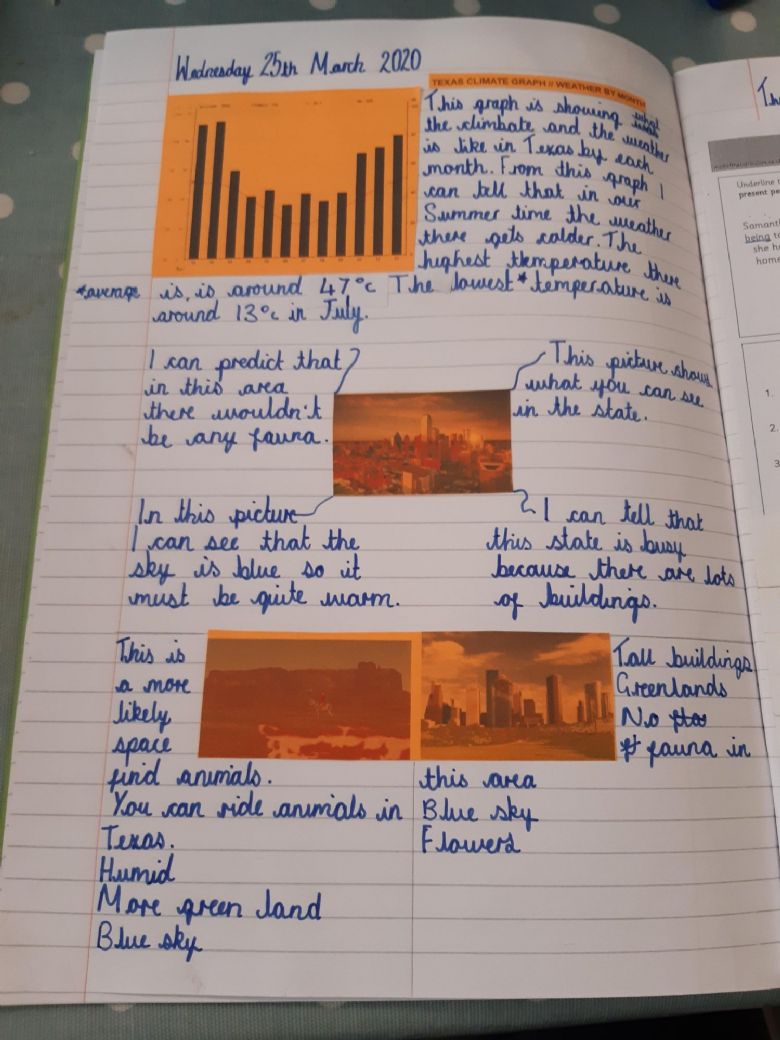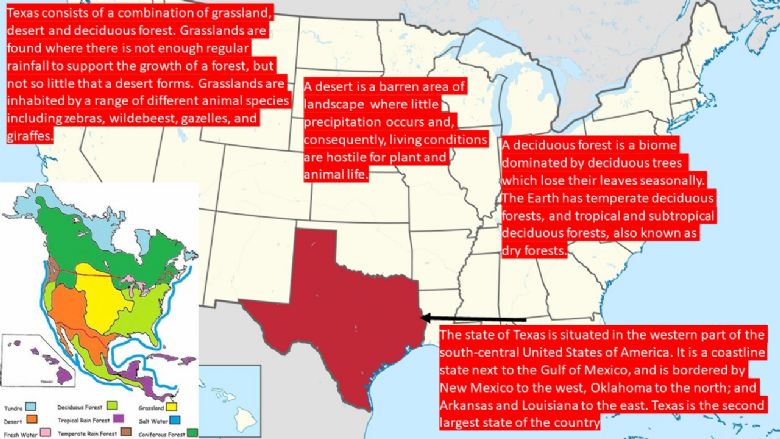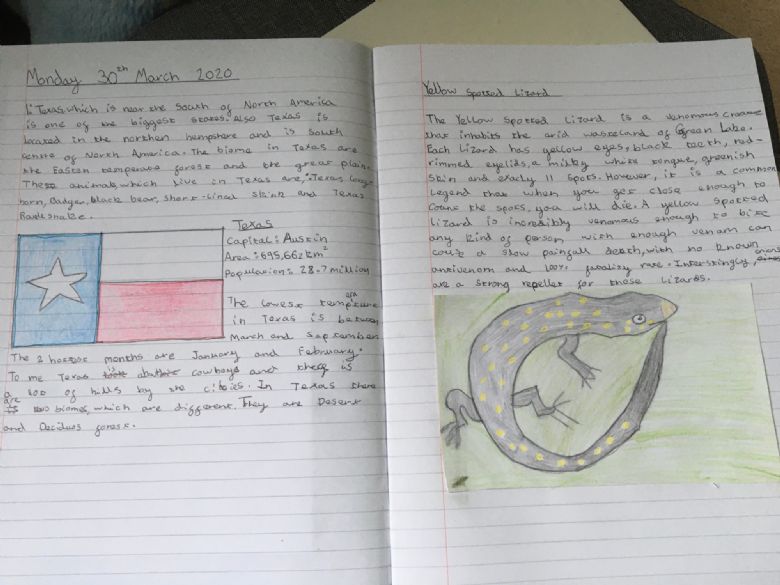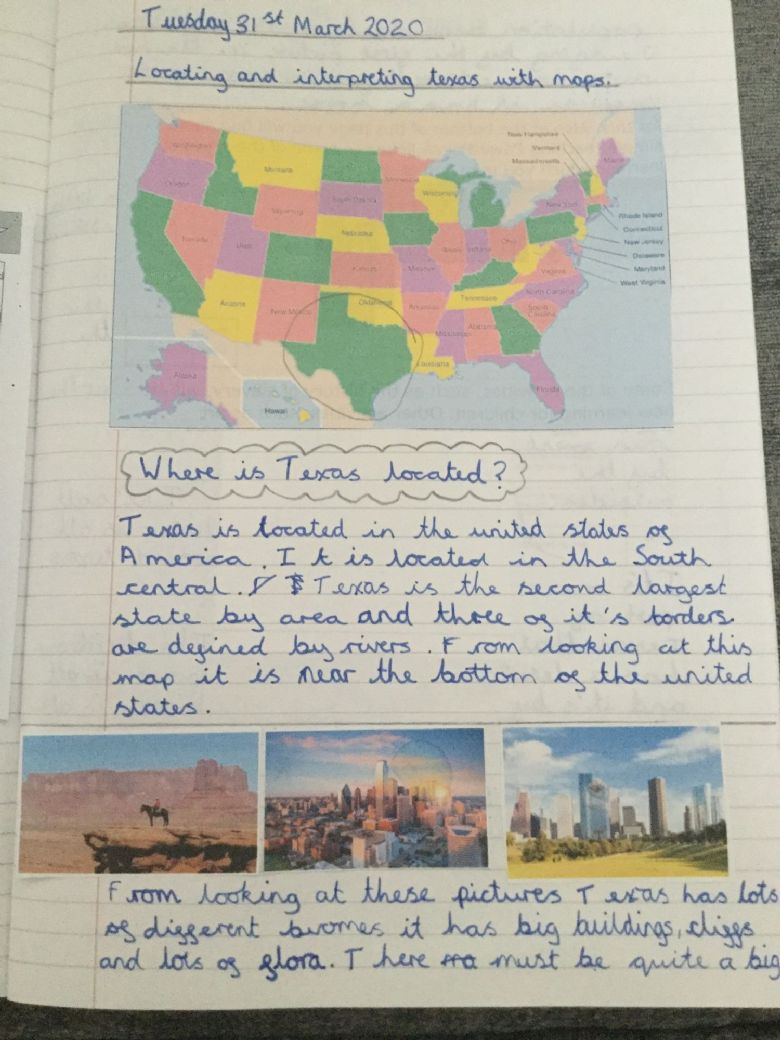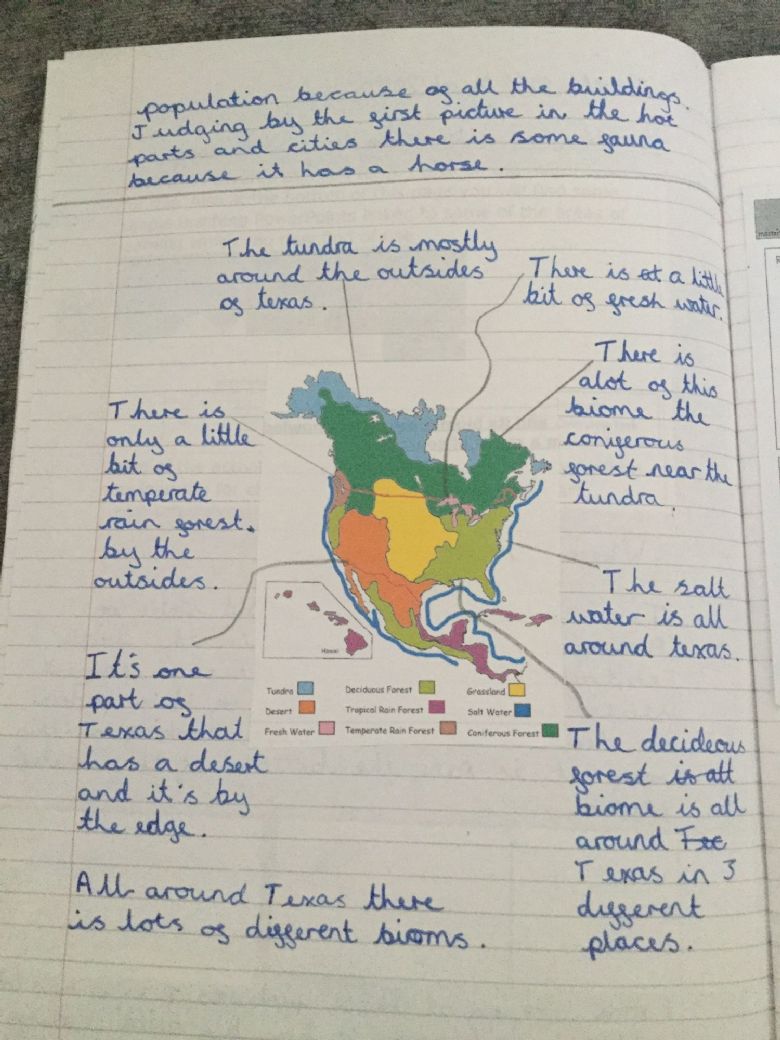 English
We are authors! Year 6 continue their novels and develop their reading skills by predicting a setting.