Learning Values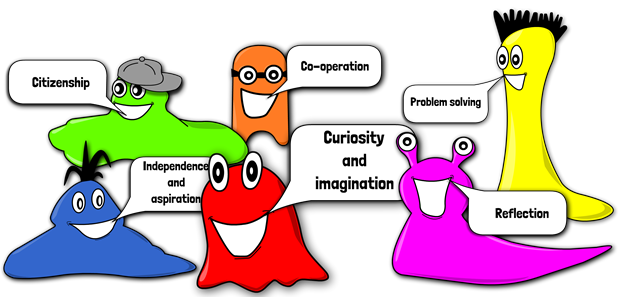 The Jetts are the school's key learning values. They are skills which we consider to be vital for all learners and expect these skills to be displayed by staff and children. We're not perfect at using them but we're working hard to get better!
The Jetts are a key part of every classroom and they were created to help develop 'all round learners' and draw attention to the processes of learning, rather than just the products. We believe that the Jetts will aid children in going beyond the recall of information and will help them to develop a deeper understanding of topics. Over time pupils will be able to evaluate their progress and learning against the Jetts.
You will see the Jetts around the school; in classrooms, on display boards, in books and on planning, you will also hear them being spoken about by staff and children. If your child works particularly hard at displaying our Jett values they could be awarded with a Jett sticker or certificate in our celebration assembly.