Newest Learning Value Competition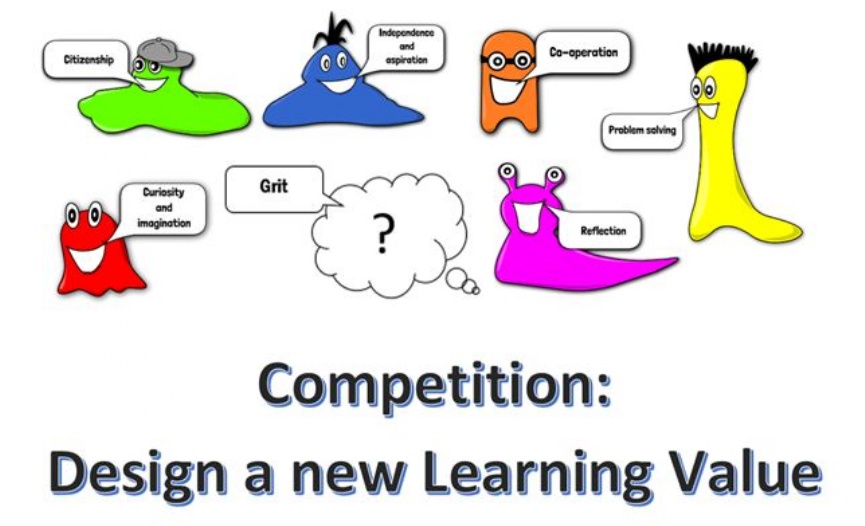 We want to introduce you to Shirley Junior School's newest Learning Value: Grit.
Grit does not yet have a character to represent it, so we were hoping our children could design one!
Rules:
Grit needs to fit in with the appearance of the existing Learning Value characters, so it looks like it is part of the set
It also needs to be different enough to stand out.
Grit can't be the same single colour as any of our six existing values.
To help you, these are the characteristics associated with Grit:
Growth mindset
Practising
Seeking feedback
Valuing mistakes
Celebrating your own efforts

Celebrating others' achievements
Thinking hard
Persevering
Keeping a positive attitude
Good luck! Deadline for entries: Tuesday 28th January 2020