SJS Citizenship Challenge - Spread a little positivity...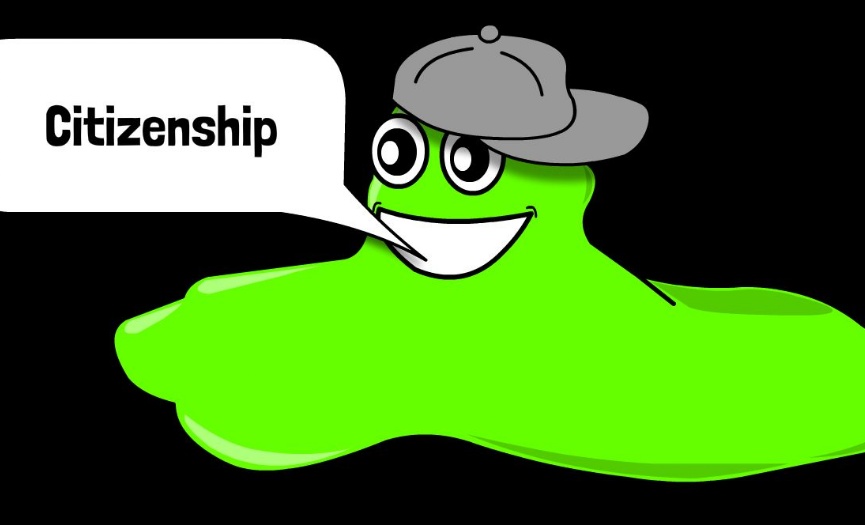 SJS Citizens are spreading positivity through the community.....
Letters Around Us - Positive Messages
Shirley Junior Citizens were given a challenge over the Easter holiday of finding letters in nature/surrounding us in our environment and using them to create positive messages for others to see.
Two siblings from Shirley Schools have been building a wall of positivity for the public to add to as they walk by it - over 30 different members of the public have added to their wall with their own positive drawings and messages. The aim is to fill the fence with messages. A wonderful way to spread colour and positivity in our community!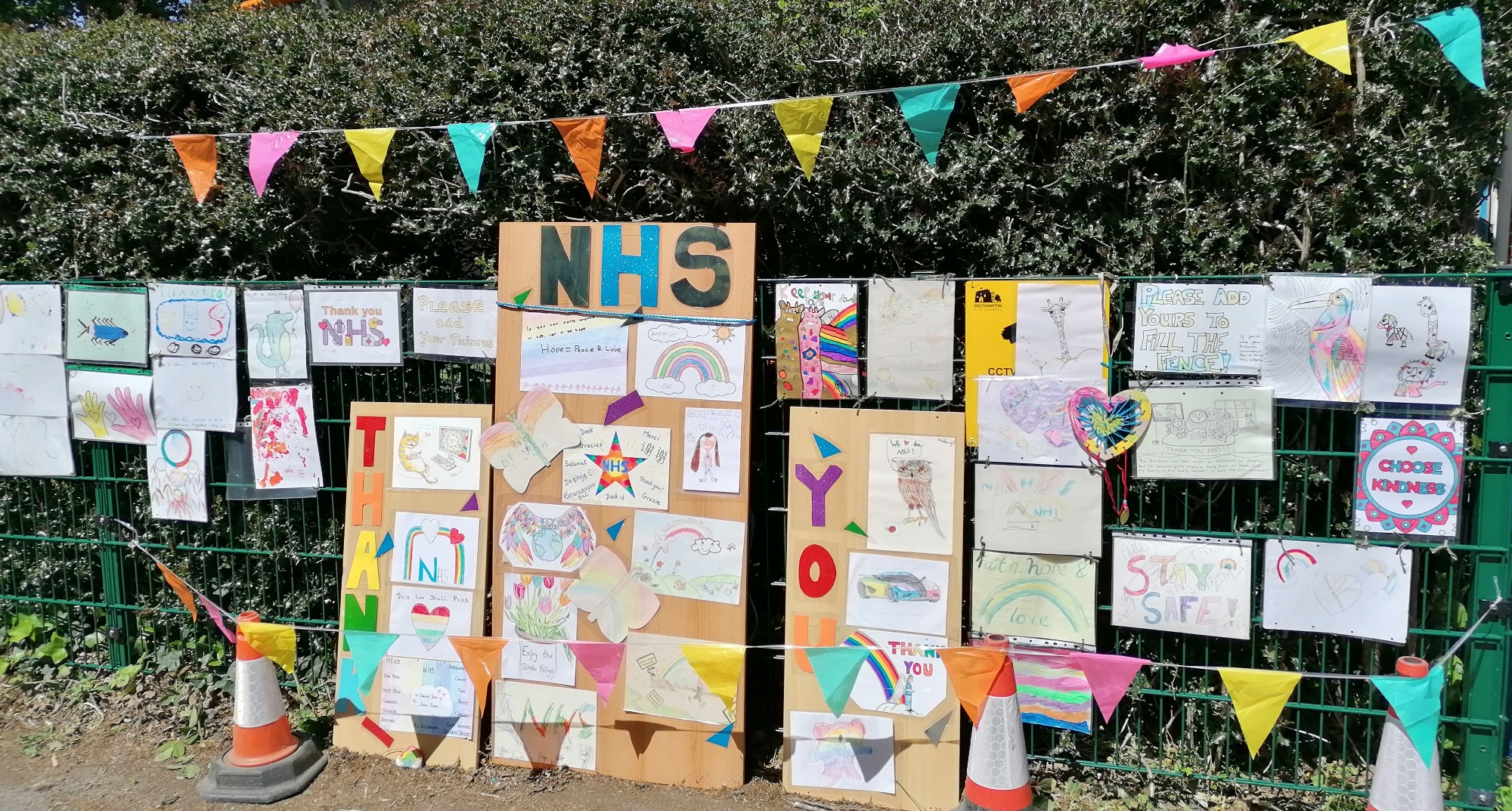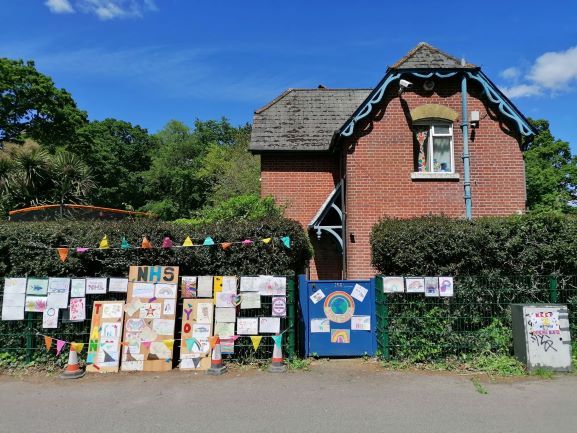 Of course we all want to say thank you to our amazing NHS - look at this year 3 child's amazing message of love to all those working so hard in the NHS for us. Great use of the letters in their garden!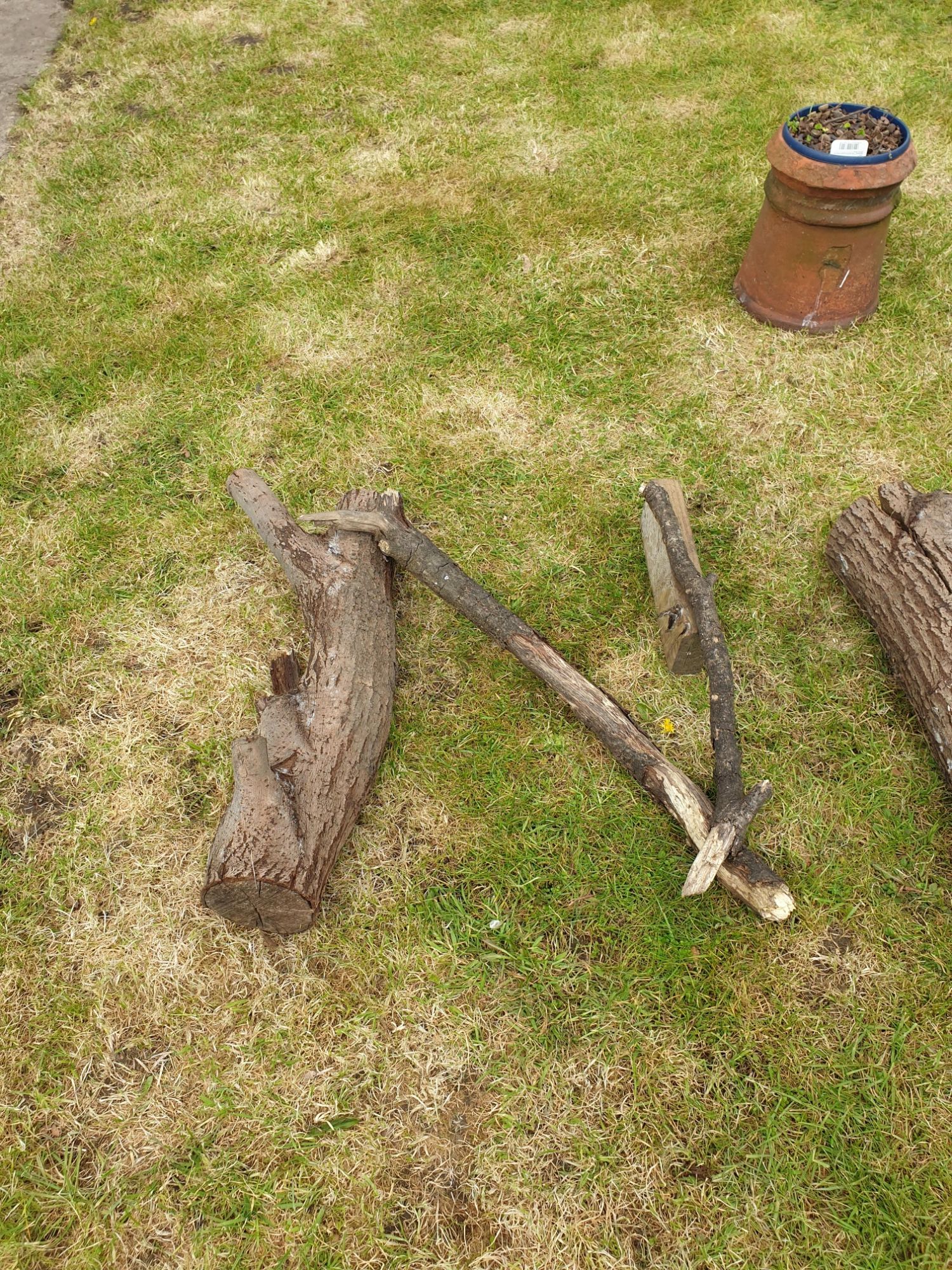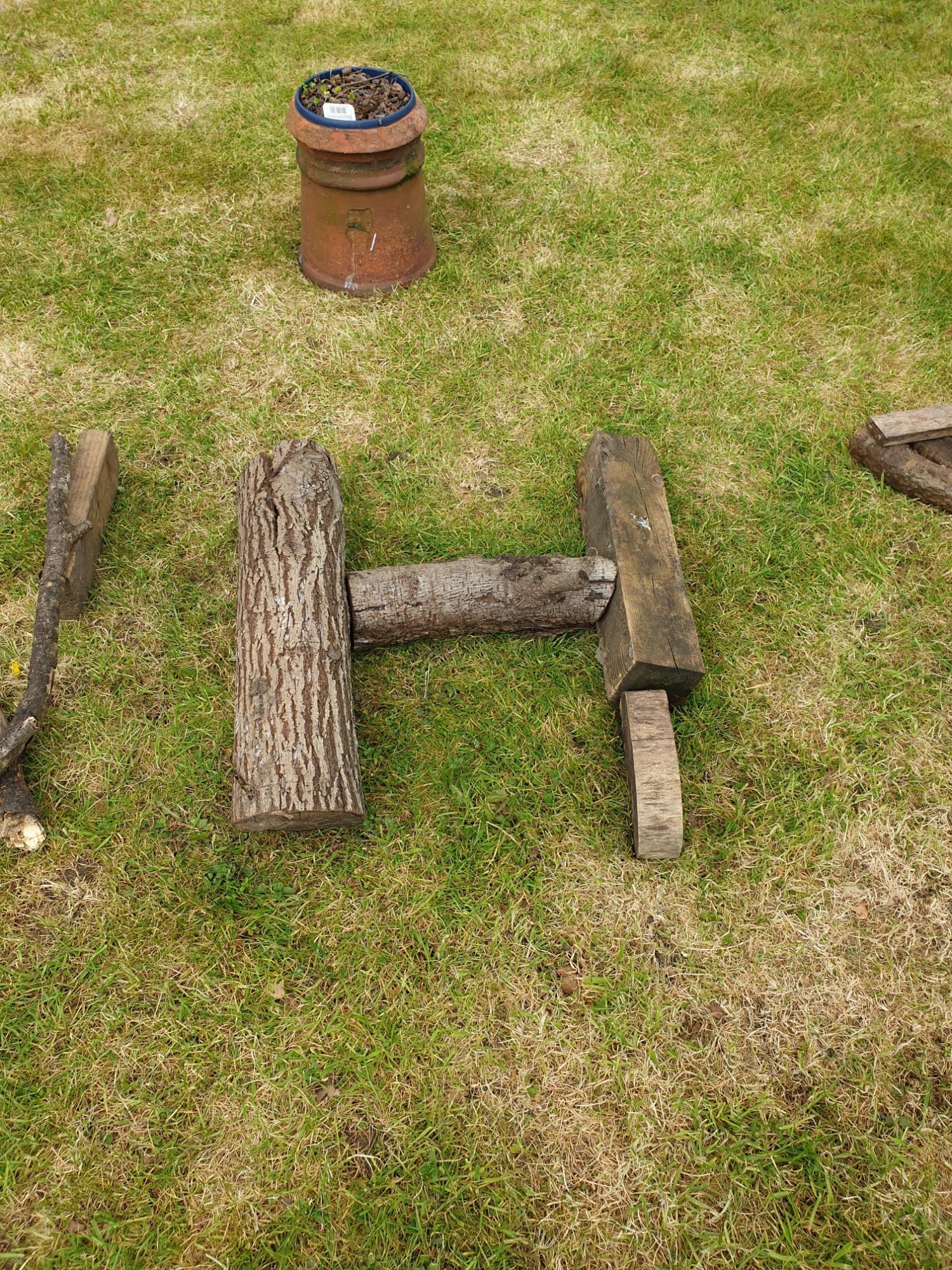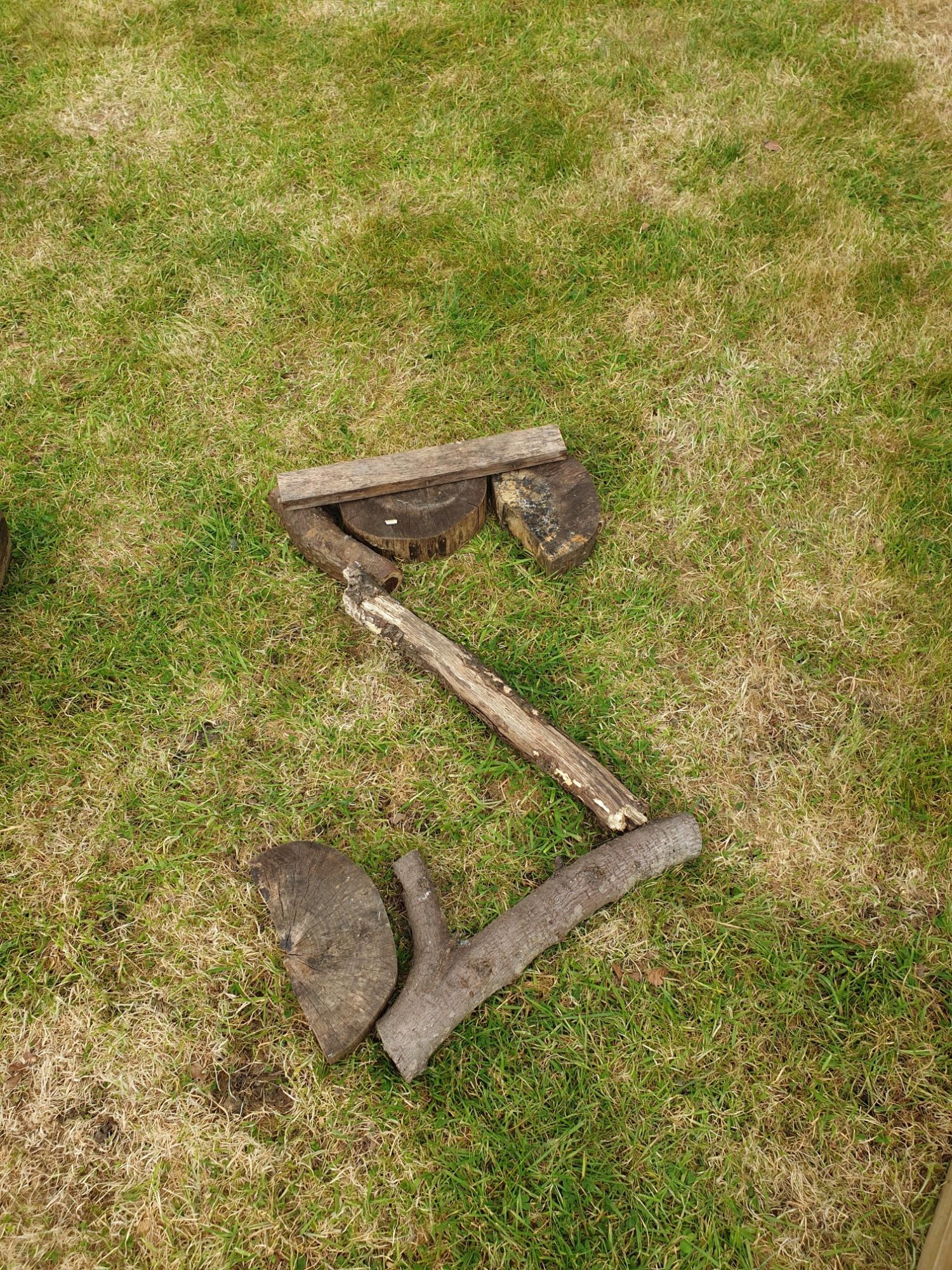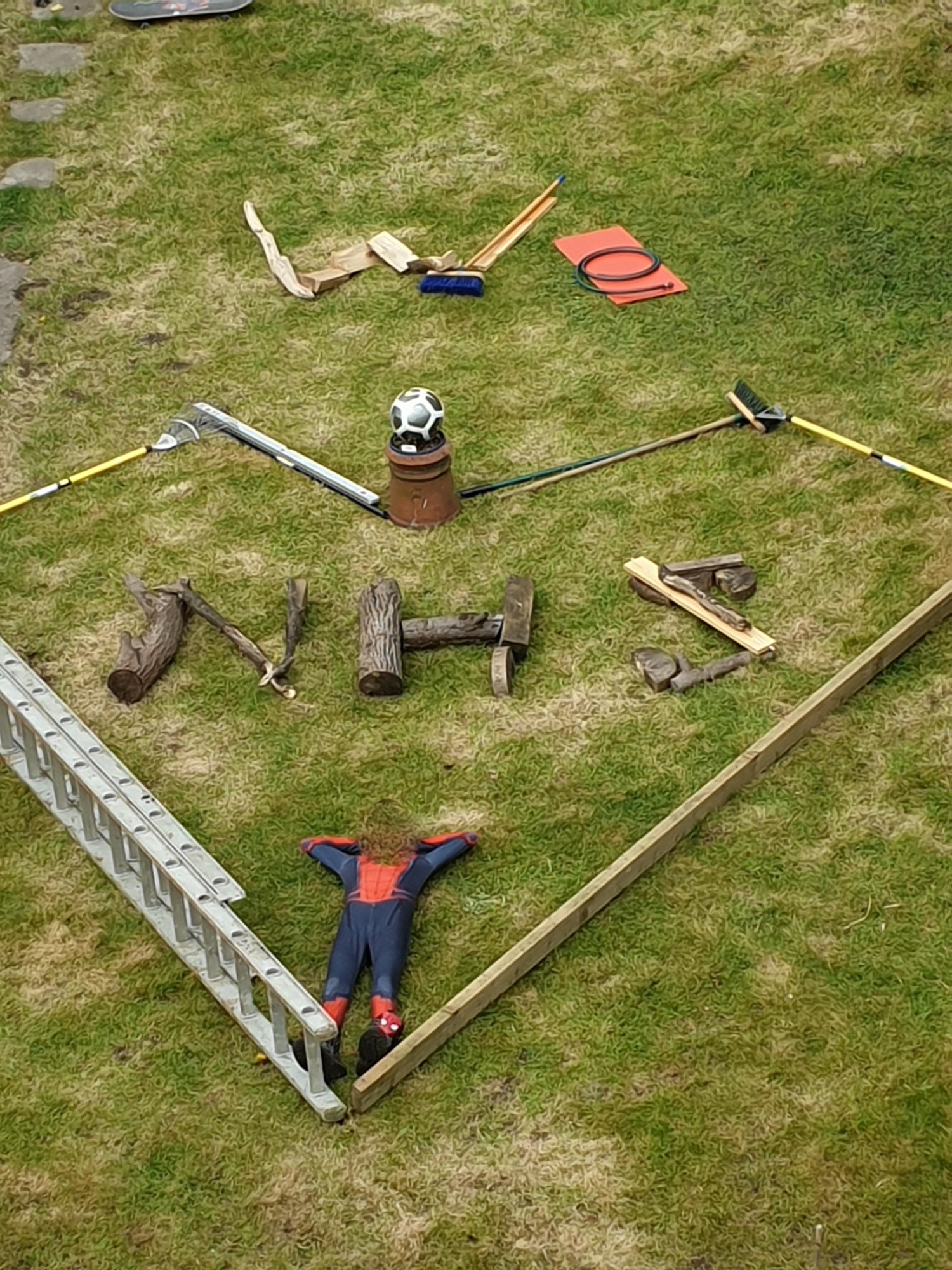 Wonder in our windows.... spread the colour!
The children of Shirley Junior School were also given the challenge of brightening up their neighbourhoods and spreading light and colour through the lockdown. Check out our windows and communities of colour!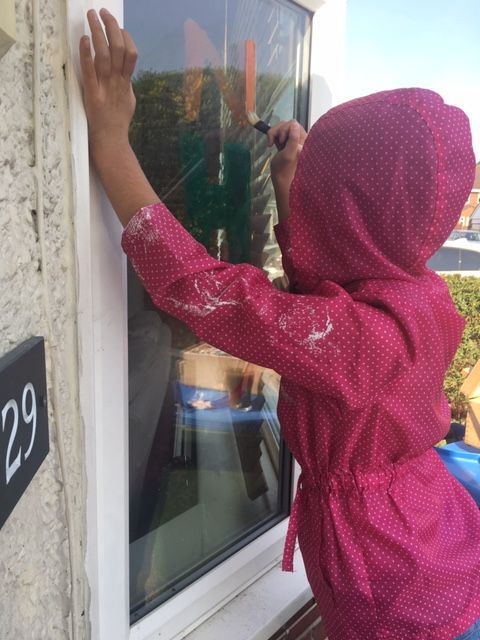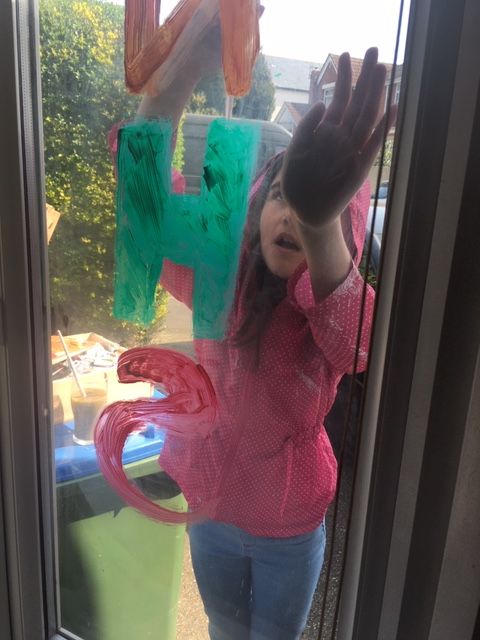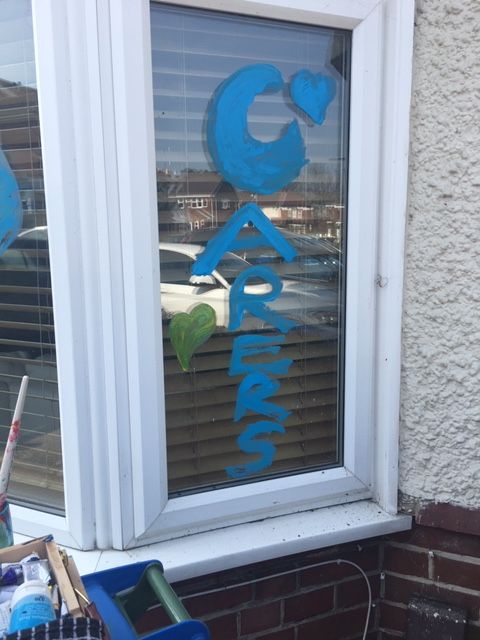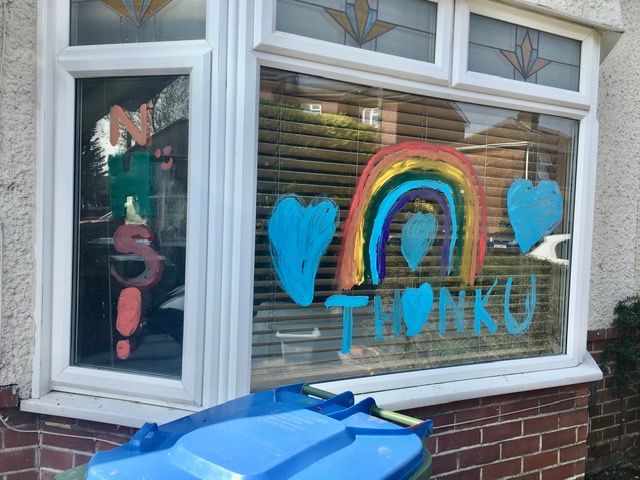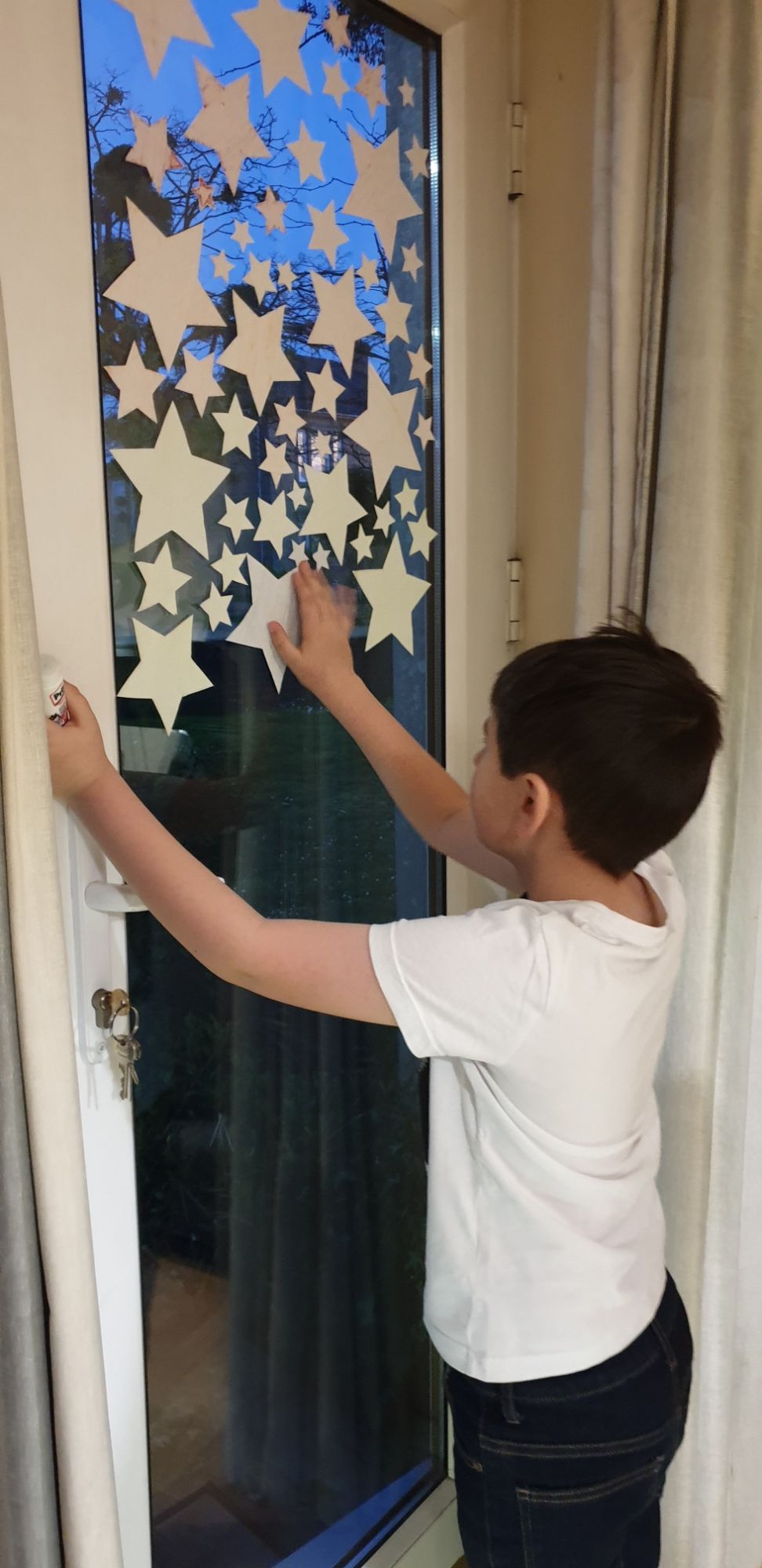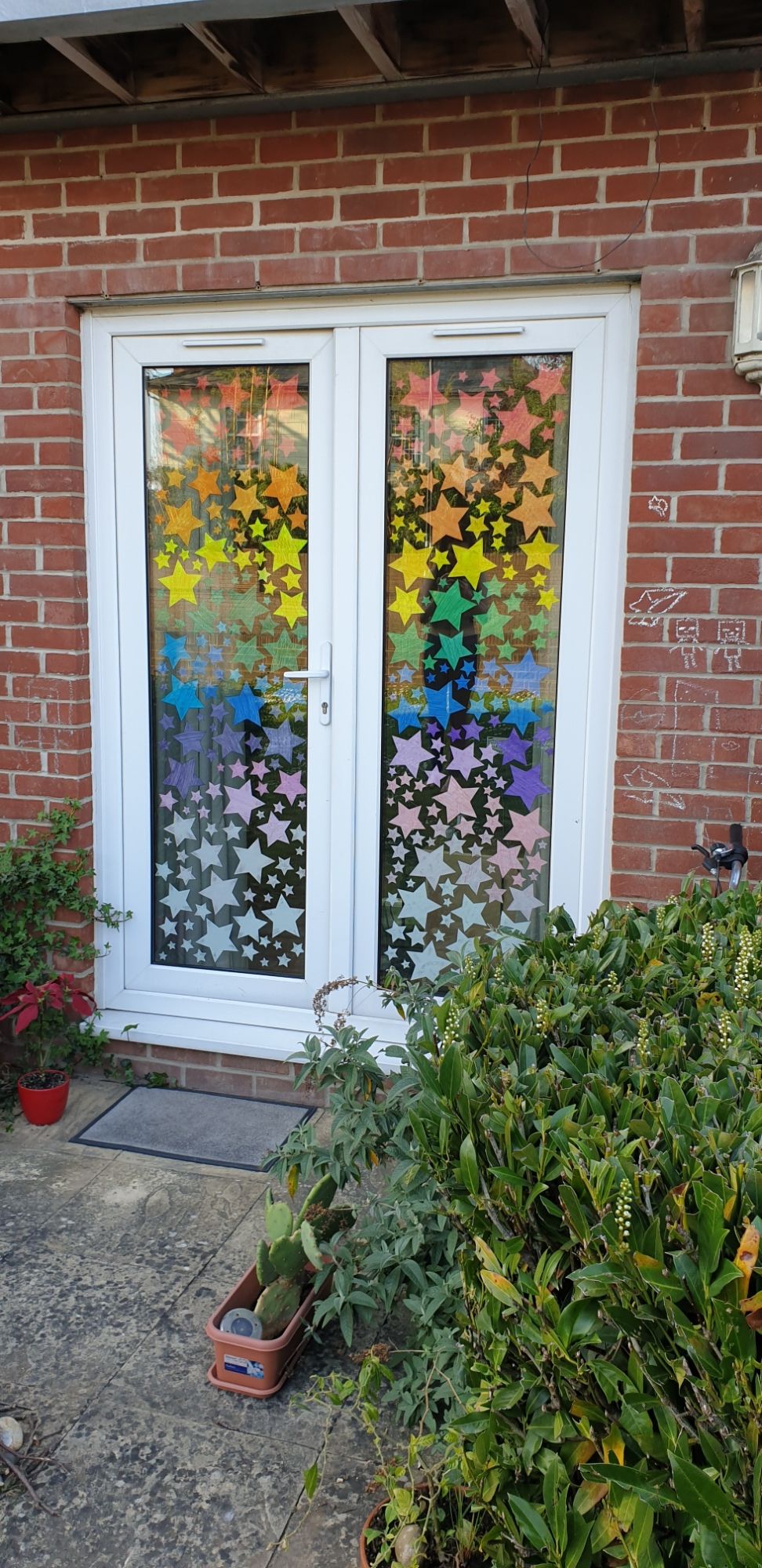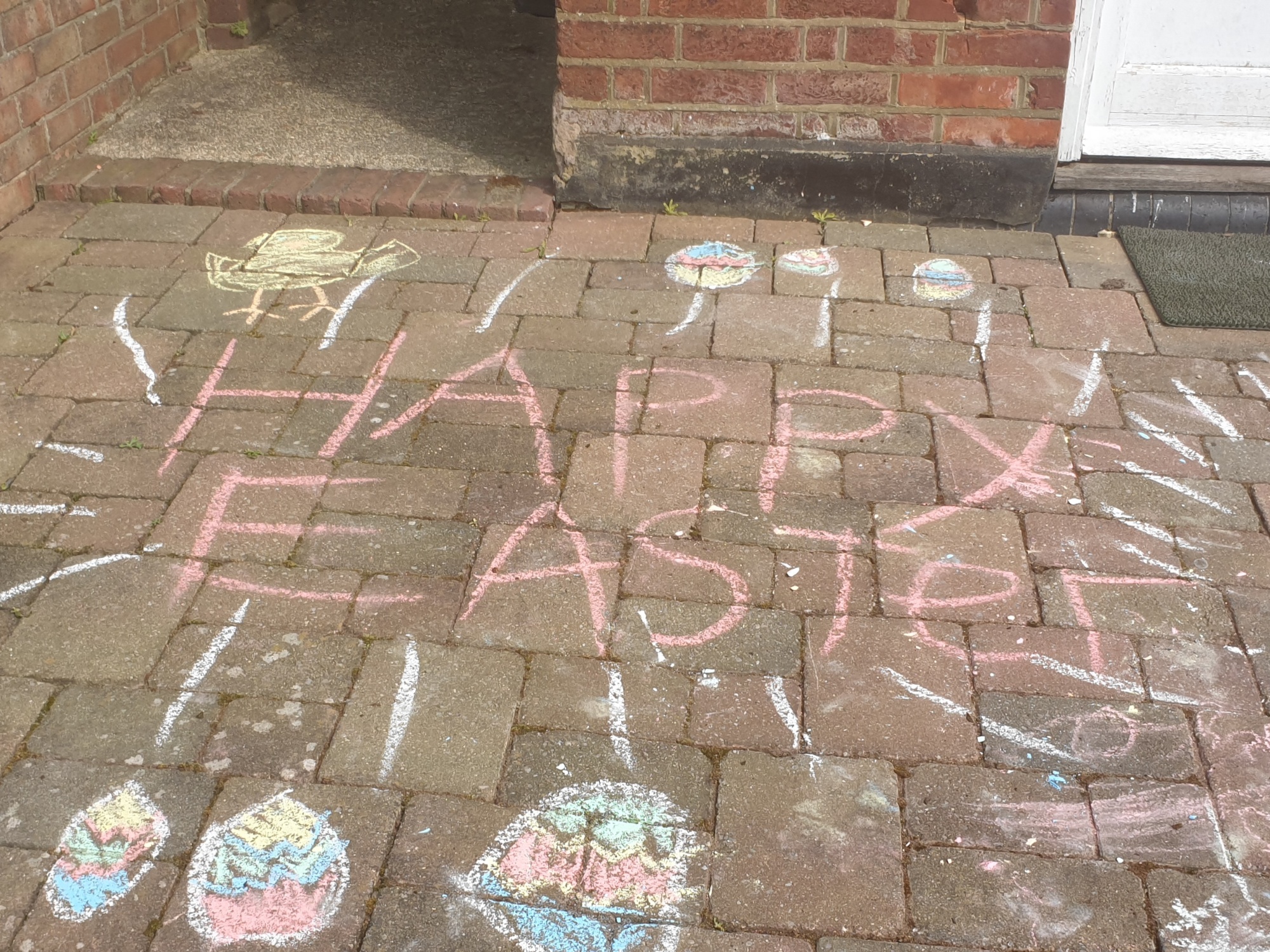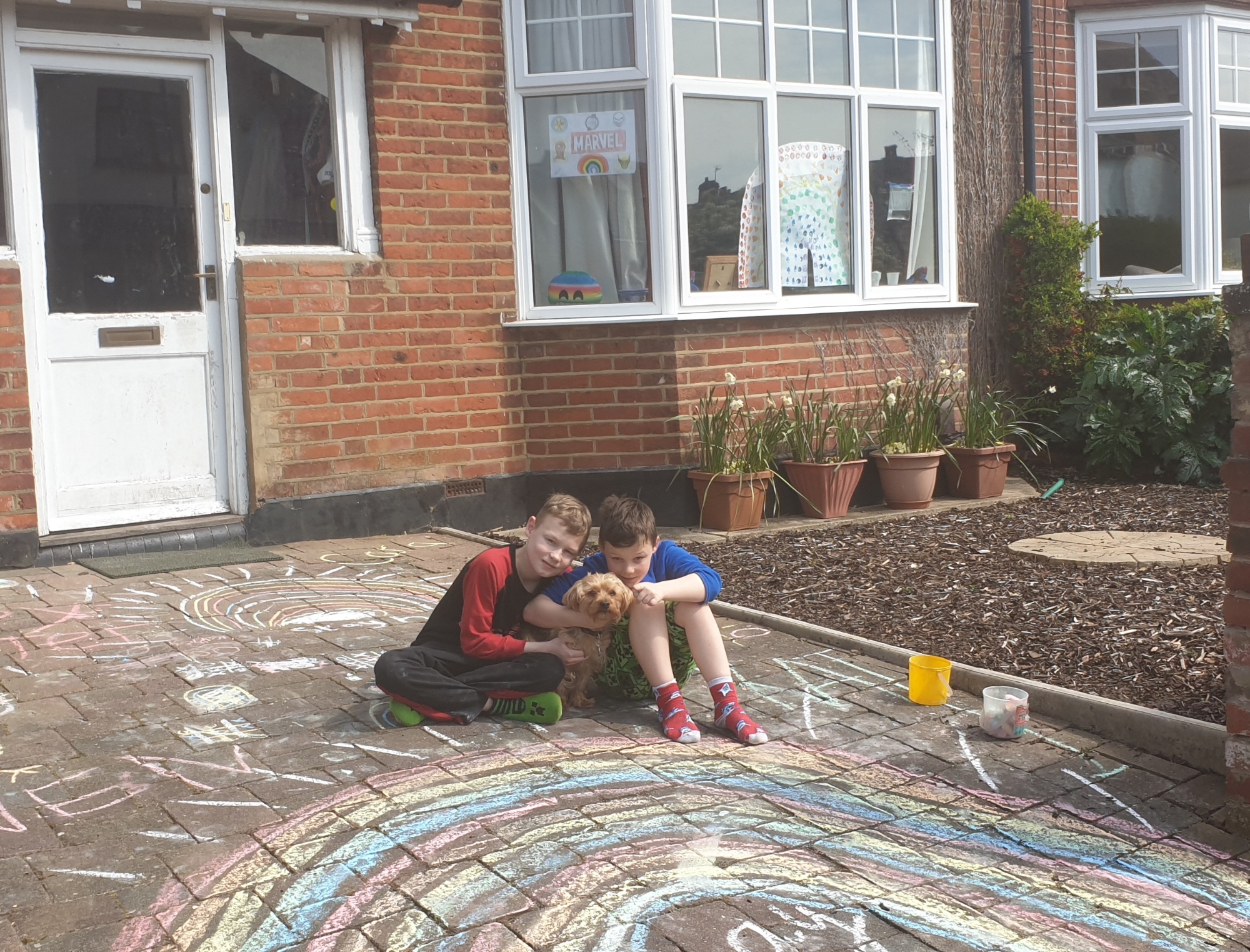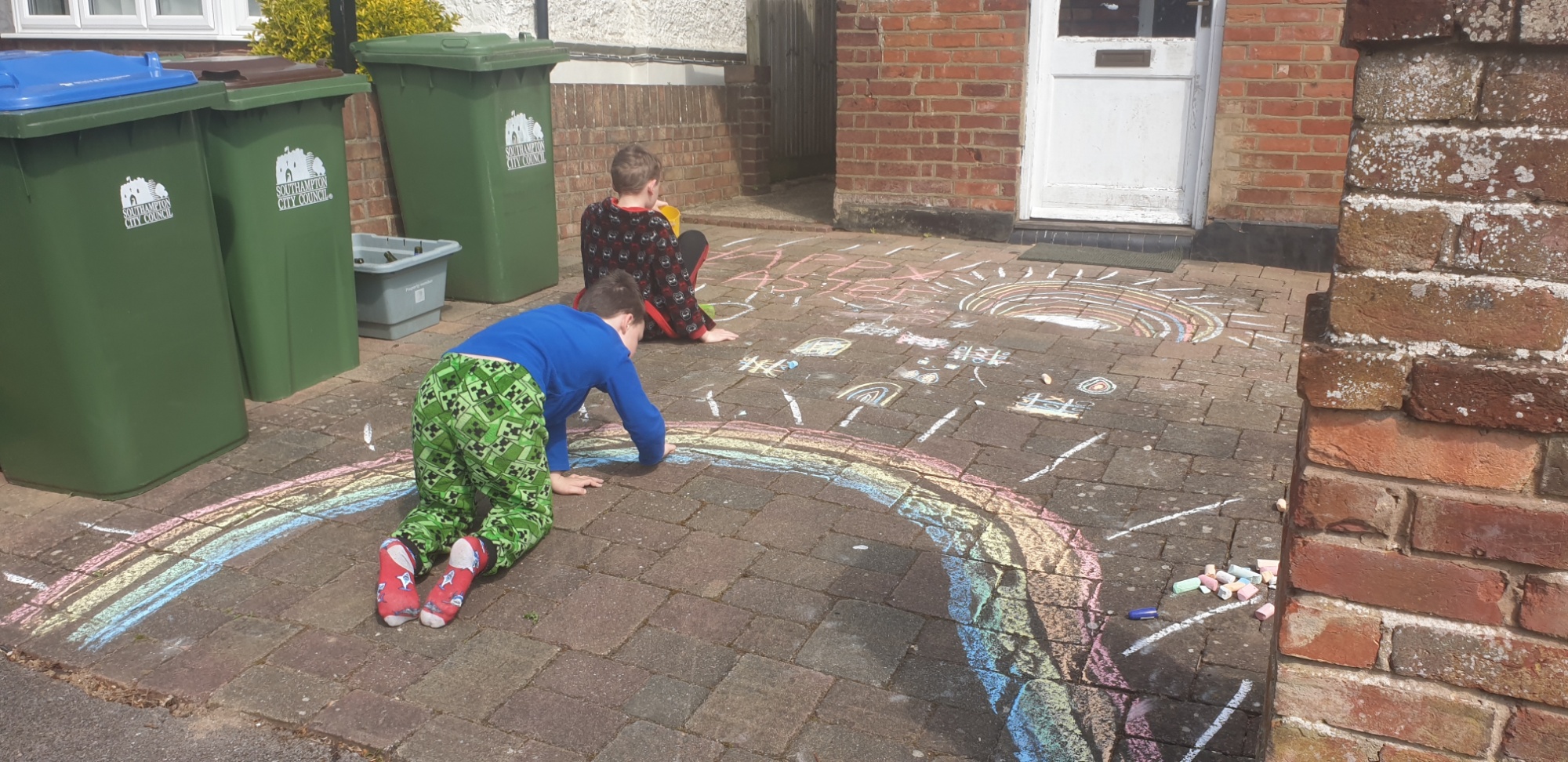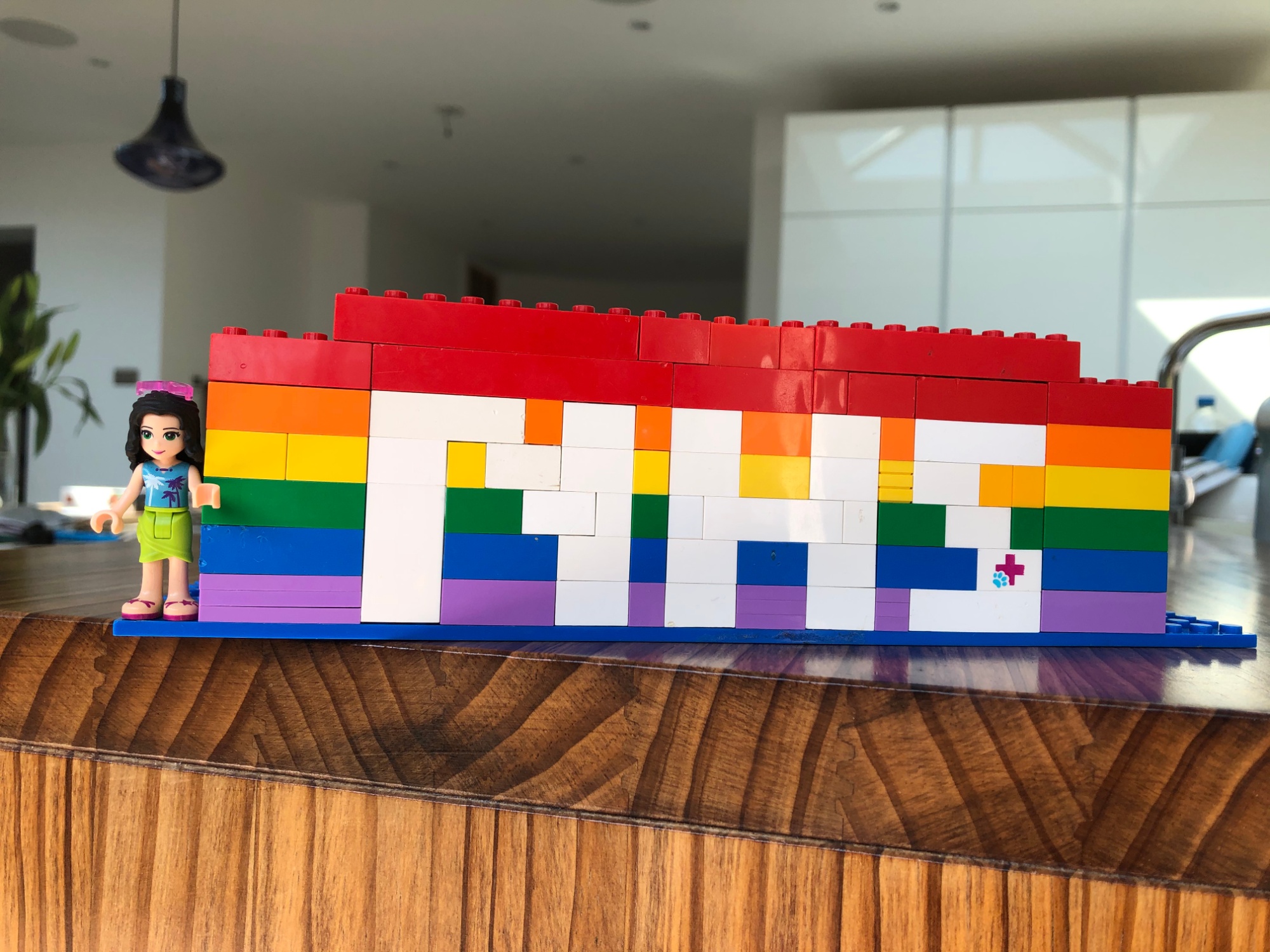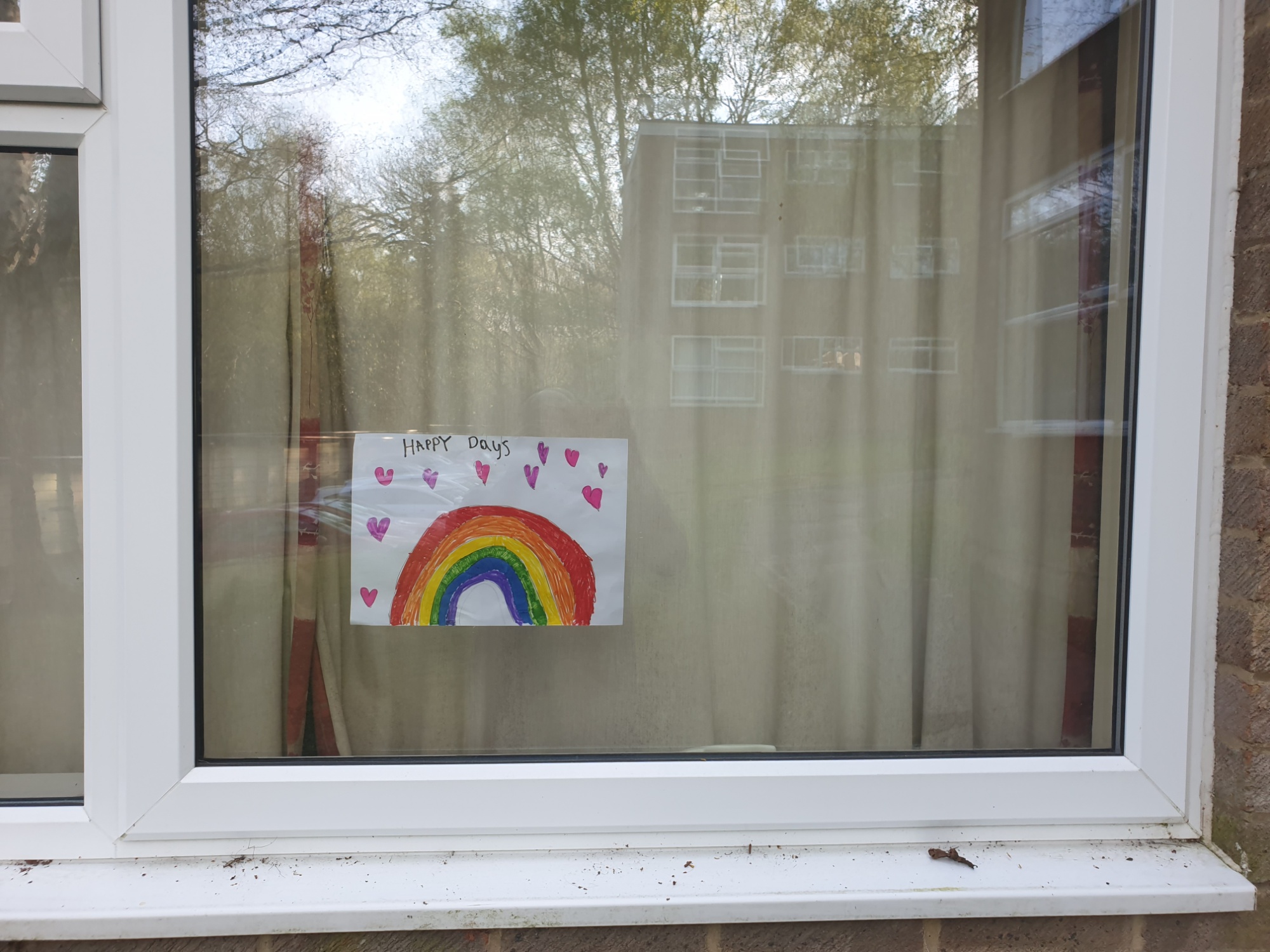 ​ ​​​​​ ​